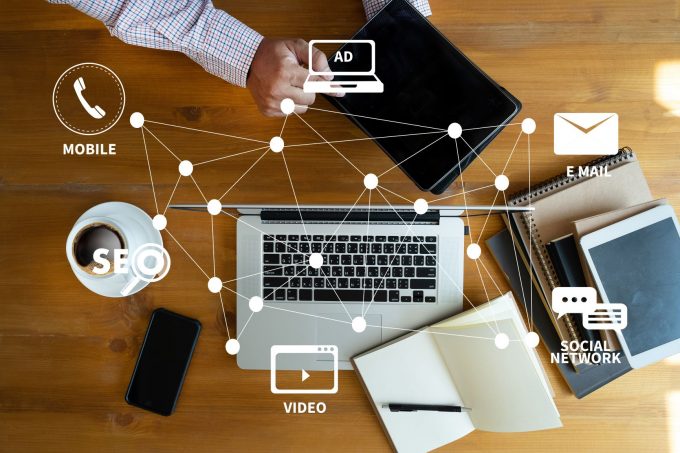 Technology
Why we need watchdogs to police the digital marketing space
Most conversations that involve digital marketing, and the efforts of accommodation providers and online travel agencies to gain exposure, usually revolve around advertising.
But that's only half the story, with search engine optimisation still playing a significant role when it comes to how much visibility a brand can get from the 'ten blue links' that still populate the Search Engine Results Pages (SERPS) on Google.
A common complaint from accommodation providers is that they can't compete with keyword buying against the likes of Expedia Group and Booking Holdings, which between them spent upwards of $10 billion during 2017.  But research has shown just how dominant the same intermediaries are in organic search, too.
Hermann Valsson, a former tourism student from the University of Iceland and an IT administrator in the Spanish island of Tenerife, analysed SERPS on Google to see to what extent hotel brands in the region were featuring in organic search on Google.
The answer: very little.
OTAs have a SERPlus
Using the key phrase "hotel tenerife", Valsson looked at the ten countries sending the most tourists to the popular holiday destination.
Searches on the phrase in the United Kingdom, for example, which accounts for 34% of visitors to Tenerife, had ten out of ten of the organic results coming via online travel agencies, according to the research.
Only searches on the phrase from devices in Sweden and Finland saw any significant visibility for domestic Tenerife-based hotels.
UK – ten out of ten links were OTAs
Spain – ten out of ten links were OTAs
Germany – ten out of ten links were OTAs
France – first seven links, then link 10 were OTAs
Sweden – first seven links were OTAs
Italy – first seven links, then link nine and ten were OTAs
Denmark – ten out of ten links were OTAs OTAs
Finland – first seven links were OTAs
Russia – first six links, then link 8, 9 and 10 were OTAs
Ireland – ten out of ten links were OTAs
Valsson claims multiple analyses have shown that some 90 percent of searchers only visited the first page of SERPS, with 37 percent of clicks hitting the first slot, 14 percent to the second and almost ten percent to the third.
He says the analysis is not the first to demonstrate the prowess of intermediaries to dominate SERPS – giving them a sizeable presence when combined with paid for listings.
"The digital footprint just gets better and better for the OTAs, and worse and worse for the hotels, although we are searching for a hotel and NOT for a booking engine," he claims.
This is just one example, of course, but it is a trend that has been mirrored elsewhere on multiple search terms.
There is no suggestion in the wider world of digital marketing that those who spend heavily on PPC can influence organic search results.
Yet the lack of success with SEO adds another layer of complexity to the already challenging environment that hotels operate in with their digital marketing.
Valsson says: "The fact that OTAs have taken over the organic part of SERPS will change the way that hotels work with their digital marketing. But what can they do – they have lost this digital fight, the OTAs are on top."
He argues that the situation has become a matter for respective competition authorities to investigate, with high-spenders in travel marketing unable or unwilling to change their tactics.