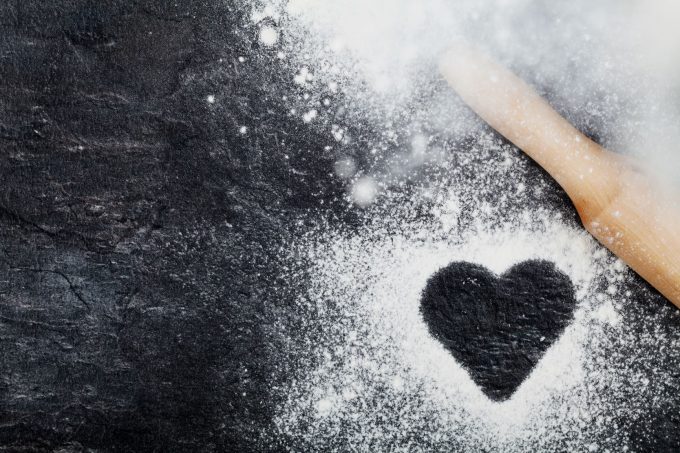 The owner of the award-winning Jackalope Hotel has bought a bakery chain after developing an obsession with a cake so good it has become an Instagram megastar.
Louis Li, the 30-year-old founder of the Victorian luxury hotel brand, was first hooked when he tasted the cake after a friend bought him a takeaway slice three years ago.
Developed by pastry chef Christopher Thé at Newtown's Black Star Pastry, the strawberry watermelon dessert is purportedly the most instagrammed cake on the planet and more popular with Chinese tourists than the Sydney Opera House and Bondi Beach.
Li watched the cake developing a burgeoning popularity on WeChat and visited the bakery's four Sydney stores to see its cult following for himself.
He was so impressed with the devotion it inspired among both Asian and non-Asian fans that he this week became the majority shareholder and CEO of Black Star Pastry.
Li's $40 million boutique Jackalope Hotel, which opened to guests on the Mornington Peninsula in April 2017, was awarded 'Australia's Hotel of the Year' at the 2017 Gourmet Traveller Australian Hotel Guide Awards.
Now he plans to develop his new business venture into a worldwide empire, with Black Star Pastry bakeries touted for New York, Los Angeles and major cities across Asia and Australia.
"This cake is a phenomenon, not just a fad," he told Fairfax media.
"This is a Sydney pastry that's so iconic it will displace the lamington as the best-known Australian pastry.
"The cake is bigger than the Black Star brand itself – I was obsessed by this cake and could see it had broad appeal when I saw the queue…at the Black Star stores was evenly divided into Asian as well as Western customers."
The cake was invented by Thé for a friend's wedding and includes two layers of almond dacquoise with rose-scented cream, watermelon and strawberries and a garnish of  pistachios and dried rose petals.
Through a partnership with Destination NSW, it is now a tourist attraction selling close to 17,000 slices a week and sought out by busloads of Chinese visitors visit arriving with eskiesat the ready.
The Haberfield-born Thé, who spent ten years grafting to establish the business, will focus on research and development while Li will handle the business.
He said of the cake: "When I first made it I asked myself what would romance taste like and developed these aromas that get your emotions going – it seems to work well with the Asian palate and the fragrance is so long-lasting it has a life of its own."