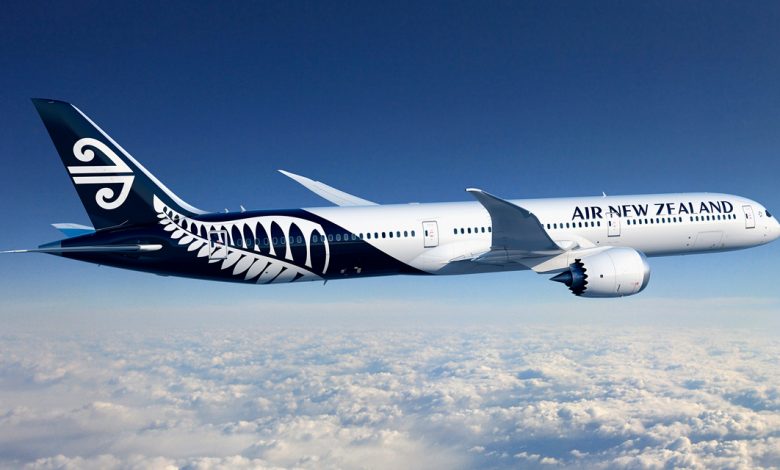 Thousands of holidaymakers will be affected by Australian route cancellations as Air New Zealand is forced to ground its aircraft this summer.
It is the second year in a row the Kiwi carrier has been left scrambling to accommodate passengers over the busiest time of the year, the airline narrowly avoiding chaos following last-ditch negotiations with unions over engineer pay and conditions in 2018.
Air New Zealand says as many as 14,000 customers will be affected this Christmas season by scheduling changes made necessary by ongoing maintenance issues with Rolls-Royce Trent 1000 engines on its Boeing 787-9 Dreamliners.
The changes include the suspension of numerous flights to WA, including cancellation of 62 twice-weekly Christchurch-Perth flights and a daily Auckland-Perth service from 10 December 10, 2019 until January 5, 2020.
Auckland-Sydney services have also been affected (see table below) and the airline has warned there may be further changes.
Cancelled flight include:
Air New Zealand said it would start to contact affected customers directly this week and those booked via a travel agent will be contacted by their booking agent.
Customers have been told to go to the airline's 'travel alerts' section for updates and the carrier will also be posting updates on social media.
Rolls-Royce engines fitted to the carrier's Dreamliner aircraft require more frequent maintenance due to an issue with their high-pressure turbine blades.
Since 2017, Dreamliners worldwide have been plagued by issues affecting the engines, Air New Zealand in May revealing 2500 flights had been disrupted and 150 cancelled due to problems with the Rolls-Royce engines fitted to its 787-9 fleet.
Senior fleet manager Dave Wilson said the airline has been performing regular precautionary checks on the engines since April and has been doing all it can to fast-track required maintenance from Rolls-Royce.
"Based on the maintenance needs of our engines, we expect some will need to be inspected in December and January and then serviced by Rolls-Royce offshore and unfortunately Rolls-Royce has no capacity to alleviate this pressure," he said.
"We have 14 787-9 Dreamliner aircraft in our fleet and four spare engines to power these. However, all these spare engines are with Rolls Royce offshore either undergoing service or waiting for a service slot."
Doug Grant, Air New Zealand's senior manager of customer care and communications, said the company was focused on minimising impact to customers.
"Going into the holiday season we're acutely aware how important travel is to our customers, and our schedule changes are designed to keep cancellations to a minimum," he said.
"Unfortunately, around 14,000 customers will be impacted by cancellations and we thank them in advance for their understanding."
Around 670 Dreamliners are in service globally, the aircraft popular with customers and crews for their roomier cabins and lauded for being 20 percent more fuel efficient than their predecessors.