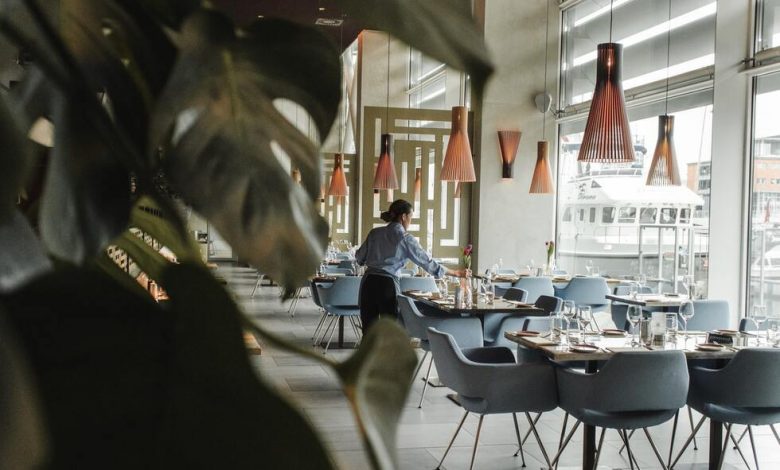 Industry
Keeping hotel staff: Are training and pathways the answer?
As employers work to retain hotel staff, good training and career pathways are more important than ever.
Accommodation and tourism employers will have to be extra vigilant in caring for hotel staff and ensuring good training systems and pathways to promotion in order to retain them in a post-COVID world.
That's the opinion of Simon McGrath, the CEO of Accor Pacific, the largest hotel operator in Australia and New Zealand. He said one of the few positives from the pandemic that has devastated the hotel industry is that it will ensure accommodation businesses will need to be "very good employers" to keep hotel staff.
Mr McGrath said the secret to retaining staff in his industry was not necessarily higher wages but instead powerful incentives, such as definite career pathways.
After leaving school at 16, Mr McGrath scored a job in housekeeping at The Boulevard in Sydney, was put into a management traineeship and was able to learn all facets of the industry in an accelerated way.
He said that the diversity of roles in the industry, the opportunities to travel and the teamwork in the hospitality business were huge motivating factors in him eventually landing a job overseeing more than 10,000 staff.
Despite the ravages of COVID on the industry, Accor recently announced plans for over 1,000 new career opportunities at almost all of its 400 hotels in Australia and New Zealand.
Accor is also working with 22 hospitality institutions across Australia and New Zealand to provide on-the-job training for 100 students. Most of these jobs are applied for via hospitality, travel and tourism higher education institutions. They will be fully paid internships, with travel allowances and additional benefits.
Around the world, the accommodation industry has not only been gutted by lockdowns and occupancy rates that have plummeted toward zero but also by a crucial lack of staff because of career uncertainty.
Job vacancies in the UK's hospitality industry are at their highest levels since records began.
The struggling New York State hotel industry will end the year with nearly 40 percent fewer jobs than it had in 2019 before COVID hit.
Even when state borders have been open during the pandemic, some of Australia's most iconic travel destinations have been hamstrung by a lack of tourism and hotel staff.
Hamilton Island is just one holiday destination that has been forced to run at reduced capacity because the island, with all its tropical charm, can't attract the necessary tourism and hotel staff.
In some cases, once-popular restaurants have had to close because they don't have enough chefs or attendants.
Australian workers are reluctant to travel to distant destinations, no matter how inviting, unless they are offered big wages and job certainty, as is the case in the mining industry with fly-in, fly-out staff.
Faced with repeated lockdowns, the accommodation industry can't pay those sort of wages and still attract guests with affordable room rates.
Michael Johnson, CEO of Tourism Accommodation Australia, said that he had not seen such a shortage in Australia's accommodation workforce in 40 years in the industry.
"It largely stems from the fact we don't have the working holidaymakers of previous years to support our industry," he said.
"So many properties can't get enough chefs, can't get food and beverage attendants, can't get housekeepers."
Daniel Gschwind from the Queensland Tourism Industry Council (QTIC) said the biggest challenge his sector faces is that it has lost half a million workers, "people on working holiday visas who filled a lot of the lower areas of the accommodation industry."
"With the lack of border policies we don't know when they'll be coming back, so this is going to be an Achilles heel kind of challenge for us because we still have to deliver service with consistency and quality," he said.
The QTIC has proposed a re-introduction to the flexibility provisions in the Fair Work Act that were put into place for employers during the JobKeeper period.
"This will allow businesses to maintain relationships with employees and will give a degree of certainty to employees that their jobs are being protected," Mr Gschwind said.
"Australia needs a functioning tourism industry to eventually drive a recovery across all regions. Tourism and hospitality is a major employer and the glue that keeps many communities together."
Mr Gschwind previously proposed bringing foreign workers from areas that have high skills in hospitality, such as Bali and the Pacific.
He also issued an urgent plea to the Commonwealth government to extend the current eligibility of the COVID-19 disaster payment to employees of tourism and hospitality businesses in locations outside the locked-down areas.
"Our recent communications with operators paint a bleak picture of the current state of business and the immediate-to-long-term economic outlook for the sector," he said.
"The industry ended the last financial year severely emaciated financially and with no reserves but with a glimmer of hope and optimism that 'the worst' might be behind us. Such expectations have now been comprehensively dashed."
"Tourism relies on the movement of people to function. We currently have no access to international visitors; most interstate traffic is disrupted, and current lockdowns in major population centres effectively even prevent intrastate travel. Our industry is at a standstill for all, regardless of whether a business is in a lockdown area or not."
Other articles: