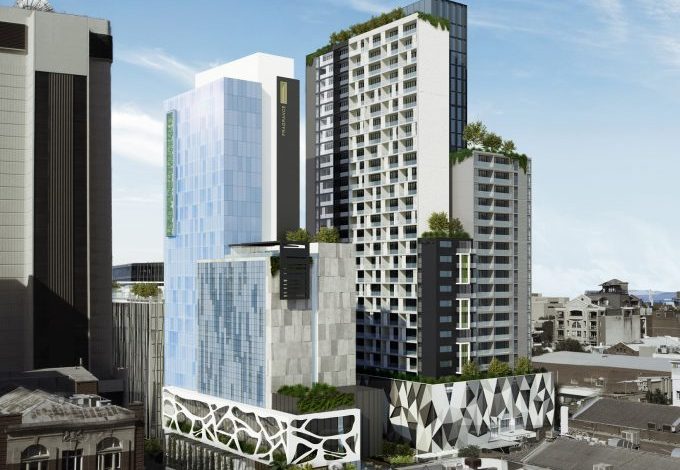 Adelaide hotels are experiencing record growth according to analytics company STR, with unparalleled growth recorded over the past four months.
The latest data shows the city hitting its highest occupancy figures in a decade, while overall revenue figures year-on-year were up five percent in July, six percent in August, 11 percent in September and 22 percent in October.
State minister for tourism David Ridgway said: "Tourism is a super-growth sector and a key economic priority for the Marshall government and we are well on track to reach the target of an $8 billion visitor economy by the end of 2020.
"This is great news for our tourism sector but also the number of international hotel brands that have recently invested in our state to increase the room supply over the next few years."
While local hoteliers have expressed dismay at the number of rooms coming online for Adelaide over the next two years, the minister has lauded the addition of 700 new rooms by the end of next year, including new Skycity, Sofitel and Crowne Plaza hotels. Westin and Hyatt developments will add another 580 rooms soon afterwards.
October 2019 recorded an all-time high occupancy rate of 90 per cent, with 8200 rooms occupied on average per day.
South Australian Tourism Commission CEO Rodney Harrex said the data came on the back of targeted marketing such as the controversial 'Old Mate' campaign.
"The aim was to make some noise about South Australia, and all the experiences and offerings we have here, and to have such a big lift in occupancy and demand to record highs is tremendous news for the sector," he told Mirage News.
"We are seeing record volumes for our hoteliers, and a lot more activity coming up over summer with sport, festivals, events and conventions.
"The buoyancy in the industry is exciting, and it's only going to get better with the new hotels coming on-line next year."
Novotel Newbie
A 431-room Novotel predicted by Accor to become "a landmark for the city" will open this month in the heart of the Perth CBD.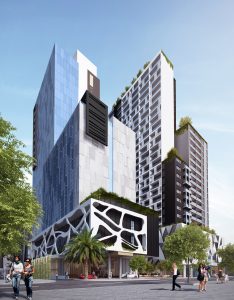 The French accom giant has teamed up with Fragrance Group Limited to deliver the Novotel Perth Murray Street, due to open on December 19.
Close to popular Shafto Street, it will include a fitness and spa facility, four bars and restaurants, four meeting rooms and a conference room for up to 120 people.
"We are proud to announce this latest project with Fragrance Group who are renowned for developing quality properties in prime locations," said Simon McGrath, Accor's chief operating officer for the Pacific region.
"This will be our 13th hotel in Perth CBD and brings our total room count to over 2400 rooms and suites.
"The Novotel brand has been completely revitalised and offers a modern, elegant and increasingly digital space for families, business travellers and leisure guests who can take time to unwind or make time to reconnect with friends, family or colleagues."
Quay St Treat
Plans for a $200 million mixed-use project including a five-star serviced apartment tower in Brisbane's Quay Street precinct have been lodged by Maple Development Group.
The 57 Coronation Drive project also encompasses 255 residential apartments, offices, shops and entertainment facilities across the two 30-and-35 storey towers.
Work is expected to begin 2021 pending development approval next year.
Development manager Gilbert Zhu says the project is designed to connect the CBD with inner Brisbane suburbs Milton, Petrie Terrace and South Brisbane.
"The proposed development intends to reinvigorate a residential and lifestyle precinct on Quay Street by including a large Queensland-inspired public realm," he told The Urban Developer.
"We've gone to great lengths to ensure that the project will make a significant contribution to the city of Brisbane."