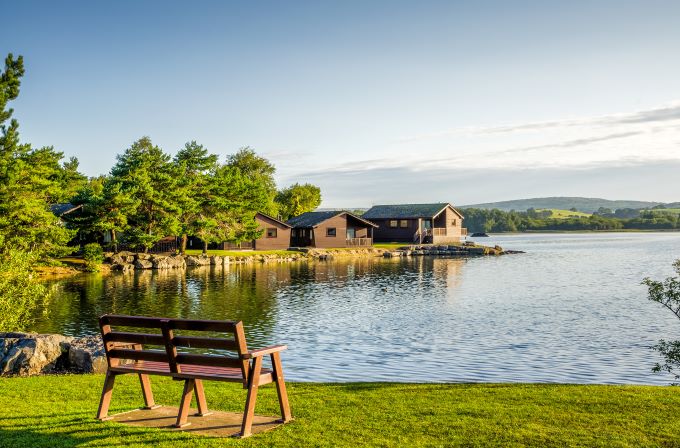 A leading caravan and camping body is warning holiday park owners about an Expedia inspection scheme requiring operators to make safety upgrades outside of Australian Standards compliance.
The Caravan Industry Association of Australia says Checkpoint Solutions, under instruction from Expedia, has been making visits to parks throughout Australia to conduct "regulatory and workplace health and safety inspections" on properties listed with the online travel agency.
Parks are then presented with a report outlining recommended improvements in several areas, often referencing a document titled "Argents Technical Guidance Standards". They are also asked to sign a notice of restriction, agreeing not to accommodate Expedia Group customers in any rooms designated not up to scratch unless remedial works are completed.
"It is our understanding that they plan to be conducting these over the next seven months," said CIAA chief executive Stuart Lamont.
"Our view is that many of the elements being contained within the report are not actually in line with current Australian Standards and/or local government regulation requirements.
"In fact, the reference to a 'technical standards document' (which is written in the United Kingdom to UK standards) has limited relevance to the sector here in Australia which works to Australian Standards compliance."
It is not the first time Expedia's safety demands on Australian accom providers have prompted the ire of the industry.
In June, the Budget Motels group took a stand against what it saw as a Big Brother-style demand from the OTA for all listed properties to undergo a gas water heater assessment despite Australia having some of the most stringent safety regulations globally.
At the time, operations manager Chris Fozard said it was the latest in a series of examples of Online Travel Agencies making authoritarian demands on operators.
"For years the accommodation industry has laid down and rolled over," he said. "It's not good enough. We're going 'no more'.
"As a membership-based organisation, when large multinationals start to encroach on areas that appear to be out of their jurisdiction, it is our responsibility to question said multinational on behalf of our members."
The then CEO of the Accommodation Association, Richard Munro, recommended members simply continue to verify that their gas fixtures were certified by a licensed plumber to comply with state standards. 
"No other information regarding gas fittings or installation are required to be handed over to Expedia," he said.
"The compliance of our members' properties with respect to gas are a matter of approval by local council and certification of a licensed plumber, not an offshore travel agent."
The CIAA provided AccomNews with a sample of the 'improvements and remedial actions' required of park owners by Expedia that it questions as being a requirement under current Australian Standards and local government regulations, including:
The implementation of an electrical fire alarm system with manual alarm call points strategically placed throughout the park with sufficient sounders to ensure that the system is audible throughout the park.
Upholstered furniture within an entertainment area should be removed, or replaced with furniture which is fire retardant or non-flammable. Alternatively, the furniture should be treated to make it fire retardant.
There should be a means of summoning assistance (i.e. telephone) provided in the accommodation in the event of an emergency.
Individual gas water boilers should be fitted with a flue. The flue should discharge at least 600 millimetres (mm) away from any door, window, or other unsealed opening into any customer accommodation building. Ideally, the flue should extend at least 600 mm above the eaves of the roof. The flue should be fitted with a suitable flue terminal.
An audible carbon monoxide (CO) detector should be provided in all customer accommodation where gas appliances are provided.
Legionella controls and measures are put in place and staff are appropriately trained in control measures for the prevention of Legionella bacteria.
Asked back in June if the company was overstepping its authority, spokesperson Summer Jia replied: "When a partner signs their contract with Expedia Group Lodging Partner Services, they agree to enter our health and safety programme and provide requested information, documentation and adhere to a request for an inspection."
Expedia has been approached for comment about the park inspections.
"Park owners will of course need to make a commercial decision of whether to fall into place with the requirements of Expedia or decide to remove themselves from that platform should they not wish to comply," said Stuart Lamont of the inspections.
Meanwhile, the CIAA has urged park owners to contact the organisation if they need information or advice about Australian Standards compliance.