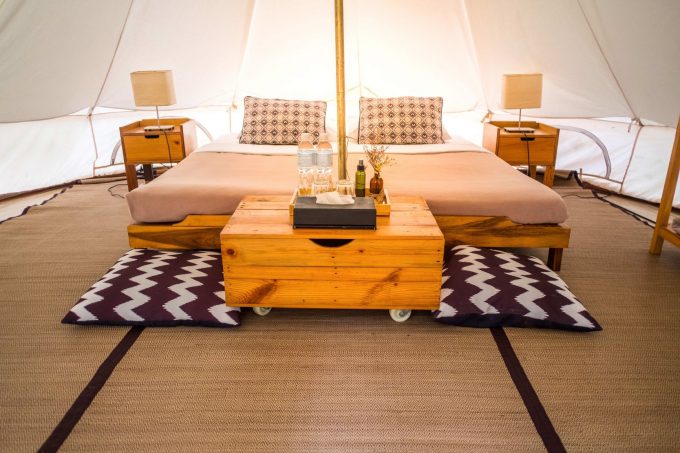 Boutique hotels are leading accom's surge in cool and different – but one industry newcomer is taking the concept to a whole new level.
Boxing Day will see the opening of The Hideaway Cabarita Beach, described by its owners as a "boutique outdoor hotel".
The concept involves 23 glamping tents of differing dimensions and luxury levels, serviced by hotel-style amenities including communal areas with bean bags and firepits, wifi and a fresh-roasted coffee station.
Two retro-style CABAvans designed for couples complete the outdoor boutique offering.
General manager Meggan Gardner says glamping is a growth sector of the accommodation industry, and The Hideaway is tapping into guests' desires to sleep under the stars without compromising on the comforts of a hotel getaway.
"We call it a boutique outdoor hotel because we offer many hotel-like services, but with a genuine outdoors experience," she said.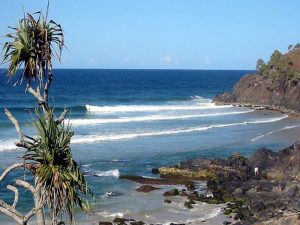 "Camping under the stars has always been a very attractive idea for couples, friends, families and groups – but these days, the new generation of travellers are looking for a camping holiday that comes with a really comfortable bed, quality services and upgraded, private bathroom facilities."
Air-conditioning and quality bedding feature across the range of accommodation, while ensuite amenities boast a dedicated pamper area alongside the usual washroom facilities.
There's even a quasi-concierge; an on-site host who connects guests with tour operators offering surf lessons, stand-up paddle boarding, canal canoeing, wellness hours and bike hire.
"We have done a lot of research and we think that with our beautiful location we can offer the best of both worlds – the great outdoors with great creature comforts," said Gardner.
"Our custom-designed village, with tents, caravans and homely amenities, has created a vibe that's wholesome and enjoyable – with just the right amount of luxe – to deliver what is of real value in life: quality time together in a peaceful environment filled with natural pleasures."