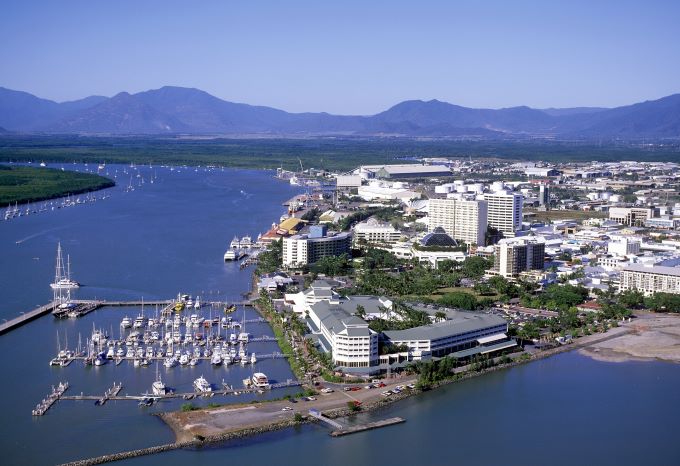 A leading industry body has accused Cairns Regional Council of "flawed logic" over its plan to fund tourism promotion by taxing the region's accom providers.
Cairns mayor Bob Manning, backed by independent economic development group Advance Cairns, is lobbying the Queensland government for law changes allowing the introduction of the scheme he says will raise $16 million to help promote a region experiencing significant tourism decline.
Under the proposal, operators would be required to charge visitors 2.5 percent of their nightly accommodation fee, an average of $3.70 a night, to be handed over as tax.
Similar levies have been introduced internationally despite claims they unfairly burden accom with the responsibility of funding assets benefiting the entire community, and operators are forced to absorb the cost in a competitive market rather than pass it on.
Bed taxes are supported by Airbnb because they distinguish between the size of individual operations, the home-share giant this week calling for such levies to become part of a national short-stay strategy for New Zealand.
But the Accommodation Association of Australia has thrown its weight behind calls to scrap the plan for Cairns, chief executive Dean Long saying: "A bed tax would only add more costs at a time when the industry is in the most challenging trading environment for the past 20 years."
Cairns council has just fast-tracked $2 million in payments Tourism Tropical North Queensland to help counter some $350 million in losses caused by the coronavirus outbreak and has extended the due date for half-year rates from 27 February to 27 May to help stricken businesses.
Mayor Manning has described the month as "a difficult time for Cairns, but we have been through testing times before and I remain optimistic that we will, as we have done in the past, successfully meet the challenges ahead."
He is seeking an amendment to the Local Government Act which will "empower" local councils to collect the levy from accom providers.
The Accommodation Association argues that in the face of recent issues and the region's performance in 2019, the tax is a "further impost" on one of the most highly taxed sectors in Australia.
"The accommodation industry already provides a significant contribution to the economy of Cairns," Long argues.
"It contributes to public funding of tourism infrastructure through business council rates, land tax, stamp duty, payroll tax, capital gains taxes and taxes on car parks.
"Ultimately the introduction of a 'bed tax' would simply add to the cost of staying in Cairns, compromising the competitiveness of the destination."
The association says a reduction in overall hotel revenue of almost 14 percent in the last financial year is about increased supply and leakage into unregulated short-term rentals. AIRDNA figures for 2019 show unregistered short stays represent 26 percent of overall supply in the market.
"Government has done little to address this negative impact on accommodation businesses, yet seeks to impose more taxes," Long said.
"The reality is that a bed tax would impose significant additional costs which would inevitably result in jobs being lost in our industry, 95 percent of which are sourced locally.
"Apart from the direct pain this would inflict on the economy, fewer workers in our industry would equate to lower levels of service and potentially fewer visitors.
"Higher costs, lower employment, reduced visitation coupled with a lack of transparency on how the funds would be directed, mean that the logic behind the Cairns Regional Council's bed tax proposal is flawed."