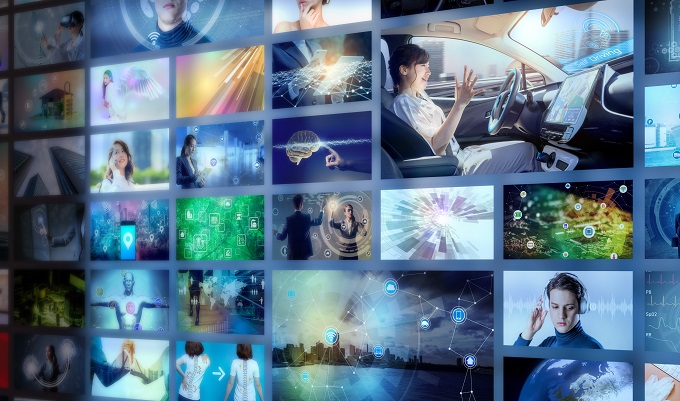 Industry
Signs of progress: Why digital leads the way
Post pandemic, humans have never been so attuned to digital signage.
From wash your hands and social distancing reminders to vital health warnings, the need for Accom operators to provide clear, precise digital signage has never been more important.
Smartphones and tablets have changed the way we seek out information and digest it – and the way we expect it to be packaged. Screens are becoming a part of our 'natural' – even filling up the car involves digital screens in 2019.
Providing dynamic movement through digital displays shows guests you understand their digital world and creates a sense of connection and safety.
They allow efficient and speedy communication with a clientele which appreciates having immediate health and safety information but also not having to queue for the answers to mundane requests. Furthermore, it can help deliver marketing and informational campaigns to a targeted audience.
They allow interaction between venue and guest and, with the addition of a sensor, can even gather audience analytics which track factors such as how many people viewed the screen, their age and their gender to allow content delivery based on demographics.
A 2017 report by Digital Signage Today found some 60 percent of retailers surveyed listed 'improved customer service' as a key benefit of digital signage, and almost half chose 'branding' as the top reason companies will invest in digital signage in the next two years.
Which means digital signage may be useful for consumers, but it also improves accom's ability to sell itself.
What works best and where?
At the heart of many accommodation businesses is the lobby.
It's where guests become oriented and where they wander and linger, searching out food, friends, charging stations and a social space in which to work. It's where they make up their mind about return visits – research showing guests form their impression of a hotel within the first ten minutes of being there.
Yes, human interaction is important here, but providing readerboards, wayfinding screens, video walls and virtual concierges in this space can be a valuable way to enhance the guest experience.
While signs can be anything from small digital door mounts to large multi-screen displays, the most common found in accommodation are large-scale wall-mounted screens used to attract and brand, and medium-sized standalone or wall-mounted units which promote, navigate, educate and assist.
Readerboards are used to convey information that people can easily consume on the go. In the lobby, they can present useful data like check-out times, weather and traffic news.
They can also be used to direct guests to the various revenue-generating areas around a property, including conference rooms. They allow the display of localised information like meeting times and company descriptions. And the screen can be customised into multiple zones for different events or provision of additional content.
Targeted messages can steer guests to specific activities and areas you want to promote – a happy hour food and drink offering at your poolside bar or an early morning yoga session, for example.
In the event of an emergency, readerboards can provide up-to-the-minute communication to minimise confusion.
Video walls provide a real wow factor in open areas. Their large-scale size and placement is designed to capture guests' attention. A video wall can be a unique piece of art that promotes the hotel brand, sets a tone for the space or displays revenue-generating advertisements.
Uniqueness is a key factor for many providers, and video walls provide ultimate flexibility through traditional, grid or mosaic-style displays. They also offer value as an educational space promoting events and attractions, welcoming conference guests, inviting social media interaction or displaying prices to upsell rooms.
Wayfinding screens with navigation software can help guide guests through your accommodation. Hotel lobbies can be a confusing hive of activity; touch screens that direct people relieve pressure on front desk staff and can free them up to provide better customer service.
In addition to the lobby, these can be placed around lifts, common areas and hallways and again can be used to guide guests to areas that increase revenue, such as spas and eateries.
Virtual concierges are another form of interactive touchscreen which not only work as way-finders but can allow guests to check in without ever approaching a front desk.
They provide time-dependent and location-based personal welcome messages, visitor listings and room indications and can allow self-registration and mobile digital key management.
The Ruby group was the first in Australia to introduce self-service check-in through Enzosystem kiosks in 2018, CEO David Brook saying: "Guests are no longer required to wait in line filling in mountains of paperwork, including information that has already been provided when booking.
"All information is entered into our check-in system at the time of booking, which means that guests check time is much faster, and they can start enjoying their holiday as quickly as possible."
Aside from check-ins, virtual concierge screens can provide interactive site maps and travel-related information with directions to locations in and around your accom, including an optional 'push' of directions to mobile devices. They can allow promotion, such as through QR codes, to unlock hotel packages and can advertise targeted specials, coupons and vouchers. External advertisers such as tour operators can also advertise through them, proving additional revenue for your business.
Scalable and flexible
Digital signage can be customised for deployment across a wide range of settings and is almost infinitely scalable, from a single-unit display to hundreds and even thousands of displays operated through an integrated cloud-based or local management service.
Quality manufacturers will design and deliver custom solutions and offer comprehensive content planning, design and management support services.