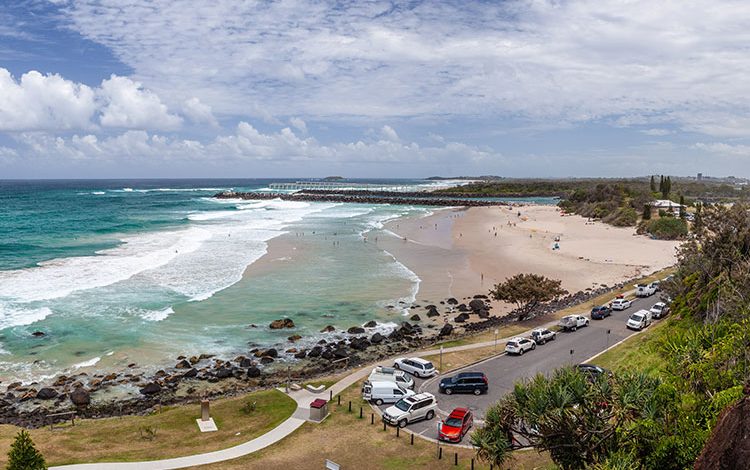 News In Brief
Proposed investment for golf club in of Australia's premier holiday destinations
Meet the man aiming to save Coolangatta & Tweed Heads Golf Course...
Paul Chiodo founder and director of innovative luxury property developer, Chiodo Corporation, has announced plans to transform the Coolangatta & Tweed Heads Golf Course (C&THGC) into a $700 million, mixed-use development set to nourish the existing landscape and provide a much needed economic boost to the golf club and surrounding community.
Paul is proposing an impressive upgrade to the clubhouse and bolstering the club's income with various mid-level residential buildings and later, the construction of high-end luxury triple-storey townhouses. Like most golf clubs, traditional golf club membership is declining, and the current model is not sustainable, a trajectory that Paul looks forward to changing.
He said: "The Coolangatta & Tweed Heads Golf Course is due to celebrate its 100th anniversary in 2026, however as it stands, there is a chance the club may struggle towards this milestone.
"Our proposal ensures the club is around for another 100 years, maintaining its 36-hole status and is financially positioned in years to come as one of the best golf clubs in Australia. Our proposal will also provide the C&THGC with a new world-class, state-of-the-art golf club and facilities, a much-need upgrade from the club's current facilities which we don't believe to be up to compliance standard.
"We propose to prepare a masterplan, working closely with the C&THGC board and members for the most desirable outcome, complementing the current landscape and beauty the area has to offer. The project would also look to generate 100 jobs in the region, through construction and the opportunity for longer-term employment as part of the proposed developments," he said.
Chiodo Corporation has pledged to engage highly experienced consultants, including renowned architectural and planning firms with a deep understanding of the local issues. Taking a collaborative approach with the council to ensure a smooth process, the direction to Chiodo's architect will be to create the best use design outcomes to achieve high yielded development results and that meet best design practices and community needs, with great outcomes for members of C&THGC.
Paul said: "We are a strong believer that a collaborative approach with the C&THGC board will be a key ingredient to successful outcomes. We will work for continued consultation with C&THGC board, local council and State Government to ensure that we achieve the best feasible outcome suited with the surrounding of the natural beauty and in line with market demands."
The proposed developments would entice members and visitors from a wider demographic than what it currently serves, curating a lifestyle destination complimentary of its core golf focus, ensuring the club's longevity.
Paul explains he has had a successful career in property industry spanning 20 years, and boasts a rare combination of experience in acquisition, feasibility financial modelling, town planning, stakeholder management, design development, sales and marketing and construction management.
Via his 5-crown-rated development fund, Chiodo Diversified Property Development Fund, Paul has worked in a diverse range of large and complex projects, with a proven track record in low and high-density residential, commercial office, retail and industrial projects, expertise in complex stakeholder management and specific project strategies that deliver a greater return on investment.
Most recently, Chiodo Corporation announced its plans to deliver a $300 million luxury resort in Port Douglas, in partnership with Accor. The Fairmont Port Douglas is due to commence construction in Q1 of next year.