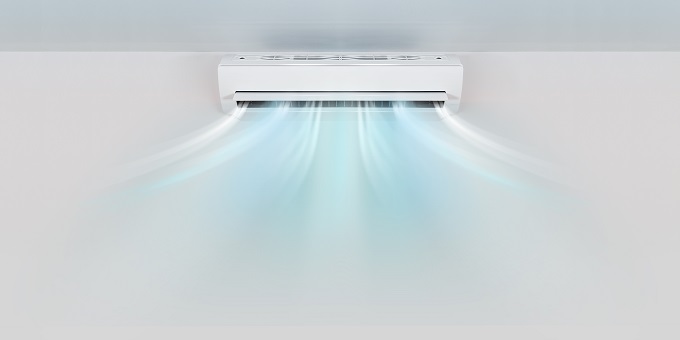 It's almost 120 years since an American engineer named Willis Carrier stared through the mist at a foggy Pittsburgh train platform and realized that he could create cool air.
Carrier's development of air-conditioning gave mankind a level of comfort they had never enjoyed.
Holiday guests demand more and more comfort and Queensland accommodation management rights veteran Barry Turner says in today's world any accommodation provider without a good air-conditioning system will quickly go broke.
Converged local area networks (LANs) now help hotels create more intelligent buildings and a variety of computer-based building services can be automated to control lighting, refrigeration, air-conditioning and heating. Besides reducing energy consumption, converged LANs can also be set up to provide a smarter, more personal air-conditioning experience.
If a guest is known to prefer his or her room at a certain temperature and the lights dimmed to a certain level, this can be programmed before the guest even arrives.
Just as smart phone technology changes rapidly with each new release from the manufacturers, smart room technology changes at the speed of light.
Smart energy-management systems use sophisticated algorithms to continuously analyse historical local weather patterns and peak demand loads to optimize energy consumption for air-conditioners all year round.
Lynda Kypriadakis, the managing director of building advisory company Diverse FMX, says people being able to turn on their air conditioning from their mobile phone half an hour before they come home has been the major trend in air conditioning systems in recent years and it has been readily adopted in the accommodation sector.
Over the last several years, guest-room energy-management systems have become more sophisticated, utilizing sensors and controls to adjust air-conditioning, lighting, and other systems based on room-occupancy status.
Ten years is generally a good benchmark for hotels to evaluate if it's time to upgrade their air-conditioning. For machines using variable refrigerant flow—these systems require less maintenance and experience less wear and tear than fixed-capacity traditional systems, where the system's lifespan can stretch to 15 to 20 years.
Warning signs to indicate equipment is reaching the end of its useful life include rising maintenance costs and unplanned downtime.
Often if air-conditioning performance is waning, it is because the property has overlooked basic upkeep, such as cleaning coils, washing the reusable filters, checking the electrical connections and inspecting the refrigerant lines.
Because an issue with air-conditioning is less obvious than things such as stained carpet, it can be easy to overlook but inefficient air-conditioning is costly.
Sensor equipment is becoming much more affordable along with advances in remote-control equipment that immediately detects when air-conditioning is not operating properly, allowing management to know of issues before guests.
But buyers beware.
Lynda Kypriadakis says the first thing she would recommend as a project manager is that property owners have a mechanical engineering consultant involved early in any major air-conditioning upgrades.
"Unfortunately a lot of bodies corporate listen to the contractor – the guy who is selling them the system – whether it's a split system or wall mounted inside the room or fully ducted – and the guy trying to sell you something will have a conflicted opinion," Ms Kypriadakis says.
"When a building is approved for construction there is an approved mechanical system that handles all the air conditioning system and ventilations which includes car park exhausts, stairwell pressurisation and toilet exhausts for example. If someone goes to upgrade the air conditioning system and they don't consult with the mechanical engineer they can breach the building approval.
"The existing system may be interfaced and if you mess with one bit you can stuff up the other bit.
"In high-rise apartment buildings, air-conditioning can be an integral part of the fire protection system so they could also be interconnected.
"You need a proper project manager before changing air-conditioning because there may even be an amended building approval required."
Ms Kypriadakis said having a mechanical engineering consultant in place before any upgrades commenced would also ensure that cost-effective equipment was purchased.
"Without an engineer involved, the quotes from the supplier may be inadequate. They might sell you parts of the system but hidden in the fine print might be that they're not going to update the compressor or the ducting. But an engineer will do the specifications up for the whole aircon system and then you can tender on all of it so that you are getting apples for apples pricing."
Older hotels benefit from upgrading their cooling system from water cooled to air cooled, which wastes less water and are much cheaper to maintain.