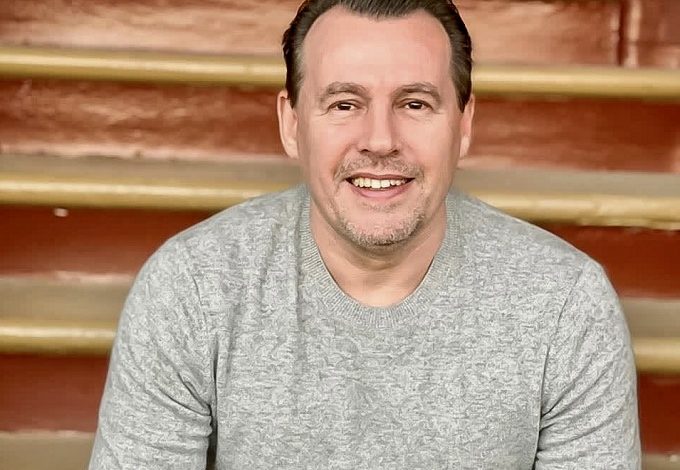 News
Craig Seaward will lead the opening of the world's largest W Hotel 
W Sydney to debut in Darling Harbour Q3 2022
W Hotels, part of Marriott International, has announced the appointment of Craig Seaward as General Manager of the highly-anticipated W Sydney.
Set to be the largest W hotel to open globally, W Sydney will mark a flagship opening in the third quarter of 2022 for the boundary-breaking luxury brand.
Craig arrives in Sydney having spent the past 11 years as General Manager of the multi award-winning W Bali-Seminyak. He successfully opened the Escape (resort) property and will continue to bring his expertise and game-changing management style to the W brand.
An experienced hotelier, Craig is a global leader in the luxury lifestyle space and has spent 25 years working for premium hotels, predominantly with Starwood Hotels & Resorts, which merged with Marriott International in 2016. He was named General Manager of the Year 2018 for Marriott Luxury and Best General Manager in Indonesia at the 2019 World Luxury Hotel Awards.
Craig also held the position of General Manager at Sheraton Surabaya Hotel and Towers and Pakuwon Golf and Family Club in East Java, Sheraton Perth and Westin Chosun Beach, Pusan South Korea.
As General Manager for W Sydney, Craig will be responsible for overseeing all aspects of the final build, including recruitment and training of the 500+ team and managing all pre-launch activity to ensure the hotel opens to the highest standard. Upon opening, he will direct the hotel's day-to-day operations and be accountable for the commercial and operating strategy and performance of the hotel.
Craig Seaward said: "I am thrilled and honoured to lead the W Sydney team. The hotel holds a prime position in Sydney's leading entertainment district, and its bold design and electric energy will transform the Darling Harbour precinct and turn traditional luxury on its head."
"Australians are very familiar with and loyal to the W brand. During my time in Bali I hosted many guests from all over Australia who were totally hooked on the brand and the elevated guest experience we offer at W."
"W Hotels is a global leader in the luxury lifestyle market and I have no doubt that W Sydney will further energise Australia's hospitality scene with its lust for life culture, whilst delivering on W's renowned Whatever/Whenever service philosophy for its guests." continued Craig Seaward.
Sean Hunt, Area Vice President ANZP at Marriott International said: "Craig's career with W Hotels and diverse skill-set will play a vital role in delivering a supreme experience for all guests to W Sydney. W Sydney is one of our most futuristic and exciting projects to date that will deliver nothing short of an incredible guest experience coupled with W's iconic brand of customer service and bold design."
The anchor of the 'Ribbon' development designed by highly acclaimed global Architects, HASSEL, and prominent London based interior design agency, Bowler James Brindley, W Sydney will showcase 586 stylish guestrooms, suites and studios, with stellar city and harbour views. The hotel will also feature a two storey rooftop bar, Level 29 WET® Deck with heated infinity pool overlooking Darling Harbour, AWAY® Spa, state-of-the-art FIT gym, all-day dining restaurant, Living Room bar, Food Truck, over 1100sqm of event space and direct access into the heart of Darling Harbour waterfront precinct as guests step out of the hotel.
The Ribbon, named for its undulating form that rises through two elevated roadways on Sydney's Darling Harbour, will create a spectacular waterfront experience, providing enhanced ground level activation, sightlines over the Harbour and pedestrian links across Cockle Bay and from the Harbour through to Darling Quarter and the Sydney Convention & Exhibition Centre. .
Read more: