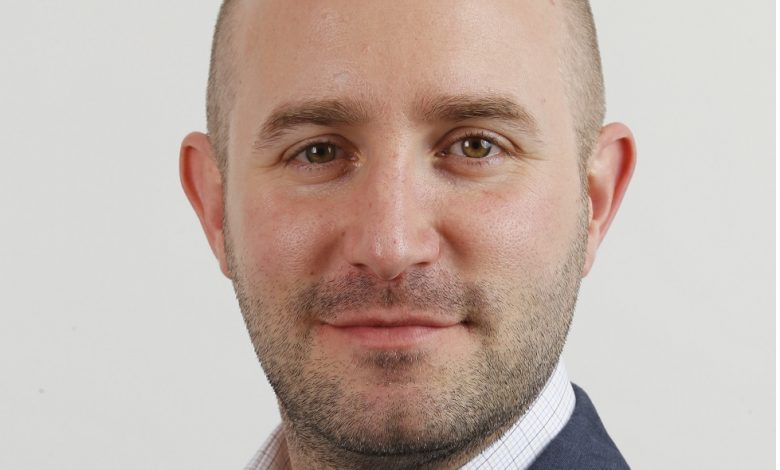 News
Op-Ed: Expedia's Drew Bowering on what Australian travellers want
Op-Ed: Expedia Group's Senior Director Market Management APAC presented at the industry conference this week...
We all know that over the last 12 months the travel industry has changed at an exponential rate. The entire industry was put on hold for almost the entirety of 2020, with the COVID-19 pandemic impacting the plans of travellers all around the world.
But, with a new year came new hope and new expectations for both domestic and international travel.
For the first time in a long while, online travel agents (OTAs) like Expedia Group began to see an increase in searches. Year-long lockdowns created pent-up demand with green shoots for the travel industry well and truly appearing.
Back home, the first international travel bubble opened with New Zealand and, with whispers of more expected to be announced in the second half of 2021, Australia is slowly preparing to make plans for international travel to resume to some normality.
So, as our industry continues to rebound, it is critical for us to know exactly what travellers want to ensure our tourism operators stand out to travellers when they are looking to plan their next adventure.
Expedia Group has done a lot of research in this space, just last week releasing refreshed insights from over 16,000 people around the world – including those in Australia – to uncover exactly what travellers are feeling and how they intend to act as travel continues to forge new ground.
How are travellers feeling now?
The great news is that travellers are increasingly becoming more comfortable with resuming their travel plans. In fact, we've uncovered that Australians are willing to make some surprising sacrifices to fuel what we're calling 'revenge travel' – that is, what they're willing to give up for a month in exchange for a holiday.
Almost half (46 percent) of Australians are willing to go without online shopping, followed by watching sports (44 percent), social media (42 percent) and television (33 percent), as well as their favourite food and alcohol (27 percent). When it comes to where Aussies want to travel, beach resorts and major cities come out on top (both 46 percent).
What's intriguing is the lack of those wanting to experience regional Australia this year. So, how to reconcile that?
What do travellers want from their stay experience?
As the industry continues to rebound, competition for traveller's attention and share-of-wallet will be fierce. With this, it's critical to be able to stand out from the crowd, so knowing what travellers want from their stay experience is important to understand.
Through the research and Expedia Group's search data, we've identified five key trends that tell us what travellers want from their accommodation during a trip.
Stay close to home
The first key theme that stands out from the research is that travellers currently want to stay close to home. Specifically, when asked which they're likely to choose for their next holiday, travellers told us "a drivable destination somewhat close to home" was their top choice.
Australians indeed skewed higher with this sentiment and given the proximity of accessible destinations in driving distance from our major cities, it's not surprising. So, while we do see signals that people are looking to travel abroad, they are more likely to be longer term plans. For now they remain most comfortable traveling nearer to home.
Longer stay
Whether it's because they want to make up for lost vacation time or they have flexibility in where they're working from, a longer stay was the second most popular choice for a next vacation. This could mean anything from adding on an extra night to extend a long weekend to a month-long stay at a vacation rental property for a change of scenery.
Envision the stay
The uncertainty of the past year means travellers are hungry for information to help them envision their trip and to be able to book with confidence. From detailed property descriptions and amenity
photos, to cancellation and cleanliness policies, savvy travellers require a variety of key information before booking a place to stay.
Travellers also want detailed and up-to-date property information – but it doesn't stop at the property boundary. Location remains critical to travellers, with our research showing it was the second most important factor after price when evaluating where to stay. Similarly, understanding the points of interest near a property was ranked the most important thing to know.
How can you take action?
Encourage extended stays
This is not new advice – we all know that longer lengths of stay have operational benefits, and typically come with longer lead times and so have revenue management benefits. But, now we know that more than ever travellers are wanting to stay for longer periods of time, so the question becomes more about how to stand out in the crowd to attract this valuable share of the market vs your competition.
A first step to take is to be sure you are yielding for at least a rolling 365 days, with travellers showing a clear intent to plan their trips farther out in the booking window. Indeed, we've seen an 8 percent increase in advanced booking windows for recovered markets.
Secondly, travellers are looking for added value in their longer lengths of stay – top of the list, as is traditional, are discounts, but also prominent are other value-adding amenities such as meal credits, room upgrades and activity vouchers.
Be flexible
It remains important to be flexible and to acknowledge that, understandably, travellers still have some hesitancy committing to future plans when the world has been hard to predict in the last year.
We see that when searching for a property, Australian travellers filter by flexible or refundable cancellation policies over a third (37 percent) of the time, which ranks this filter as one of top five most used, only just behind star rating and amenities. So far in 2021, we have found that almost all (95 percent) bookings are coming from refundable rate plans, with the most competitive being free cancellation up to 24-hours prior to check-in.
The impact here is therefore clear and distinct – travellers are literally filtering out properties from sight who aren't offering competitive cancellation policies, and nearly all bookings are going to those who do. Be sure you're offering refundable rates, and easy-to-understand cancellation policies.
Showcase your property
Photos and detailed property amenities are critically important to travellers when they are evaluating which property to book. The majority (91 percent) of Australian travellers believe it's important to see quality photos of amenities before they would book a property.
The research showed that travellers want to see pictures of where they'll be staying overnight, with room and bathroom photos of most importance. Australians also want to see quality photos of key property amenities, like a pool, bar or lobby.
The optimal photo setup for your property is four varied photos per room, one of which must be the bathroom.
Properties that use unique photos per room type see an average of up to 11 percent higher conversion.
Read more:
Drew Bowering is the Senior Director – Market Management at Expedia Group