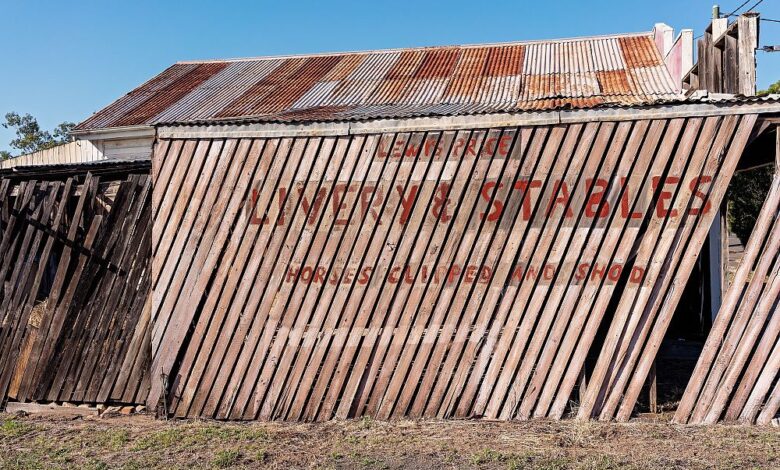 AccomProperties News
Every month brings profits at Injune
The town is in the middle of the $500 million upgrade revitalising the road between the NSW border and North Queensland
The Queensland town of Injune has just 461 people, but it is overflowing with huge infrastructure projects and tourism potential, offering one canny investor a 22 percent return in the accommodation sector.
The Injune Motel, on sale for $1.1 million, turned a net profit of $244,201 last year despite some months being COVID affected and occupancy at some stages under 40 per cent.
Located 89 kilometres north of Roma, Injune is a small country town full of character, history, spectacular views and breathtaking natural landscapes.
The town is also in the middle of the $500 million upgrade to the Mungindi-Charters Towers Inland Freight Route that is revitalising the road between the NSW border and North Queensland as an alternative to the Bruce Highway.
Frank Miller, from Davis & Johnson Specialist Property Sales, said the Injune Motel was surrounded by valuable projects that attracted both a large workforce and tourists from around Australia.
"It is an area of enormous potential and that's what makes the Injune Motel such an appealing investment," Mr Miller said.
"The Government is spending $500 million on the Inland Freight Route, and 140 kilometres of that road work is centred around Injune.
"There will be a lot of work on the project for a long time – both in construction and then maintenance, and all the workers will need somewhere to stay.
"The Santos company has been out in the gas fields of the Arcadia Valley near Injune for 20 or so years, and there is something like 700 square kilometres of gas exploration identified by the Queensland Government in the area.
"There is 668 square kilometres with gas potential situated within 45 km of Injune.
"In terms of tourism, there is a lot of work going on with a new Injune museum planned to open next year focusing on the huge sawmilling industry that was a key driver of the area for 100 years.
"There are also the Carnarvon Ranges and further on the Carnarvon Gorge that attracts tourists from all over Australia."
The Injune Motel has 26 units and is centrally located in the town on three-quarters of an acre with three street frontages.
It has an excellent repeat customer base and several dining options within walking distance, as well as the popular rustic "Outstation" area for in-house food preparation.
There are a variety of room options including single, pet-friendly, standard, family and free-standing bungalows with verandas.
There is also plenty of capable local staff to assist with everything from cleaning through to relief management.
Tourists often see Injune as the perfect place to plan and prepare for their visit to Carnarvon Gorge National Park, famous for its towering white cliffs, huge rock overhangs adorned with ochre stencils and engravings from an ancient and ongoing culture.
The local Henricks Park provides a glimpse into the community pride of the town, while the Injune Lagoon Walk is the ideal location for a relaxing afternoon stroll through a tranquil bush setting. Bird life and friendly marsupials are in abundance there early and late in the day.
The old Injune Courthouse is home to a wonderful display of relics, photographs and information about Injune's ex-servicemen and women.
Find the business listing details HERE.