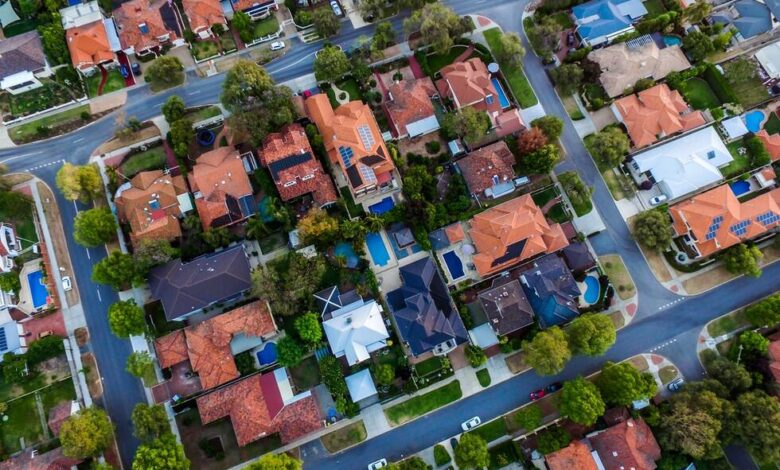 Industry
Is the Australian housing boom beginning to lose steam?
Opinion: Capital cities are beginning to see a drop in housing prices.
Australia's housing prices have been on the rise, with last year recording the highest price growth for the sector in over 17 years. However, capital cities have shown a drop in price appreciation. Overall, the value of new home loans has declined as demand cools off. But amid low-interest rates, the housing sector faces credit-related risks, raising concerns about a potential market meltdown. 
Australia's housing prices boom has become increasingly worrisome for investors and homebuyers. Recent data from CoreLogic suggests that the previous year's price rise in the sector has been the fastest in over 17 years.
Reports by CoreLogic showed a 1.6 percent increase in housing prices in the month of July alone and 16.1 percent for the whole year, the steepest annual price rise for the sector since February 2004.
Adding fuel to the fire, the increase in home values over just last month has outpaced income growth throughout the entire previous year. Thus, the market forces have acted in favour of those with readily available credit, crowding out many others amid unaffordability concerns.
Amid the heated scenario, certain indices have hinted at a possible slowdown in the rising demand for housing. For instance, recent data by the Australian Bureau of Statistics suggests that the value of new home loans declined by 1.6 percent in June, down to AU$32.1 billion. Showing a similar trajectory, the number of home building approvals also declined by 6.7 percent in June to reach 18,911.
Additionally, housing prices in capital cities have pushed against the wind, indicating a slowdown in house price appreciation. Sydney has led this trend for capital cities, with monthly capital gain falling from 3.7 percent in March to 2 percent in July.
Is slackened demand here to stay?
While the current slowdown in demand could potentially act as a tailwind for the housing sector, it might not necessarily be a consequence of consumers' reduced optimism regarding the sector. Instead, current policy changes and physical constraints owing to the lockdown might be at play.
The reinstated lockdown restrictions have once again held back buyers from making further purchases, thus cooling off housing demand. Sky-rocketing prices in expensive areas such as Sydney have also lowered demand.
Adding further impetus to the above statements, CoreLogic's research director Tim Lawless stated: "With affordability constraints starting to impact purchasing capacity, it's possible market activity could reduce through the second half of the year, helping to rebalance the market and take some heat out of the rate of house price growth."
However, the cool-off period may not be over for property prices, as tighter credit policies can further delay any chances of a hike in prices. Moreover, inflationary pressures acting as catalysts for a sooner-than-expected interest rate hike can further dampen demand.
"Worsening affordability is likely a key contributing factor in the slowdown [in Sydney], along with the negative impact on consumer sentiment as the city moves through an extended lockdown period," Mr Lawless said.
Factors likely to impact the housing sector in the coming months
Record-low interest rates along with favourable tax breaks have fostered the current level of housing demand. Buyers have flocked the markets in search of a second or third property, to fully utilise the policy setup to their advantage. However, the move has squeezed out potential first-time buyers from the market.
Low-interest mortgages have clouded the affordability constraints posed by sky-high price levels, providing buyers with a false sense of security that property is cheaper now than it ever could be. Thus, homebuyers with relatively lesser equity margins pose a serious threat to the property market.
Given that, stricter restrictions on lending might be on the way due to the increased volatility in the market arising from the entry of riskier borrowers. Additionally, if the rate of income growth does not catch up with the rising prices, then the scenario of bad debt can further worsen.
In conclusion, the current scenario shows that property prices are cooling off at their own pace, without any sudden contractions on the way. However, as policy changes take shape, the housing sector might shake the ground for buyers, with potential threats from credit-related risks.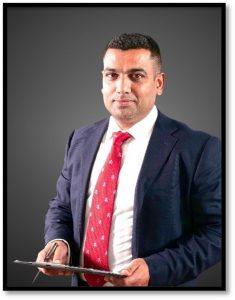 Kunal Sawhney, CEO , Kalkine Group is an entrepreneur with revolutionary ideas; financial professional with wealth of knowledge in Equities, aiming to transform the delivery of equity research through tech-driven digital platforms
With a Master of Business Administration degree from University of Technology, Sydney; Kunal's business acumen has enabled his brainchild, Kalkine, help clients navigate through equity-related matters in a proficient and seamless manner.
Kunal is featured regularly on CNBC, Sky Business, Biz News, Daily Mail, Yahoo Finance, KCBS Radio (Audacy), Bloomberg, Sydney Morning Herald, Global Banking and Financial Review and many more.