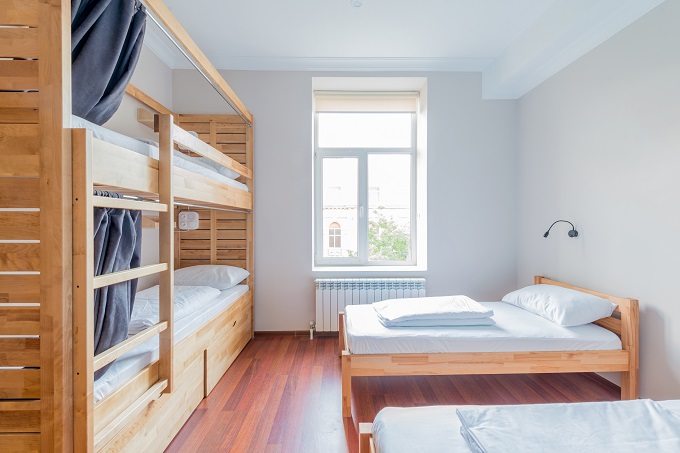 There is nothing more Aussie than a backpacker hostel with dorms full of enthusiastic but broke travellers!
These cost-effective accommodations have been a rite of passage for generations of young travellers worldwide. Unfortunately, they are not only struggling to survive the elongated COVID travel bans right now but their long-term post-COVID future may also be on shaky ground.
However, skyrocketing unemployment has pushed school leavers into higher education next year rather than taking a gap year, which means backpacker hostel-type accom may struggle to recover in the medium term. Domestic university applications have doubled this year, compared to 2019 figures. Year-on-year Defense Force applications have also shot up by 40 percent. 
Like the entire Accom industry, backpacker hostels have their "backs against the wall" due to the impacts of COVID-19 on international and domestic travel. The unexpected changes globally may be even more devastating to hostels who will struggle to quell travellers' fears of shared accommodation and facilities plus close quarters and a lack of social distancing.
According to GlobalData, a leading data and analytics company, "simply relying on demand to reappear is a risky game to play". Hostels will need to proactively diversify their revenue streams, as well as play to their strengths and surroundings – for example, if a hostel is near a beach, the renting of beach equipment and surf boards could be made available.
Ralph Hollister, Travel & Tourism Analyst at GlobalData, said: "Shared dormitories create questions around sanitation and hygiene, which have now become increasingly important for travellers of all ages. According to GlobalData's global consumer survey, 43 percent of 18-24-year olds are 'extremely concerned' about the COVID-19 outbreak and this figure increases to 48 percent for 25-34-year-olds.
As these two age brackets are key demographics for hostels, it will be crucial for these businesses to instill confidence as domestic travel restarts – applying for safety accreditation schemes may be on the agenda.
The survey suggests that the traditional business model of backpacker hostels relies heavily on 18-30-year-olds and this lack of diversification in average customer base will increase the length of recovery post-COVID-19.
Hollister adds: "The location of many hostels will provide another disadvantage, many are based in city centres, especially in Europe. It has been well documented that drive-to travel destinations in more rural areas will rebound before markets that depend more on-air travel such as urban/city areas."