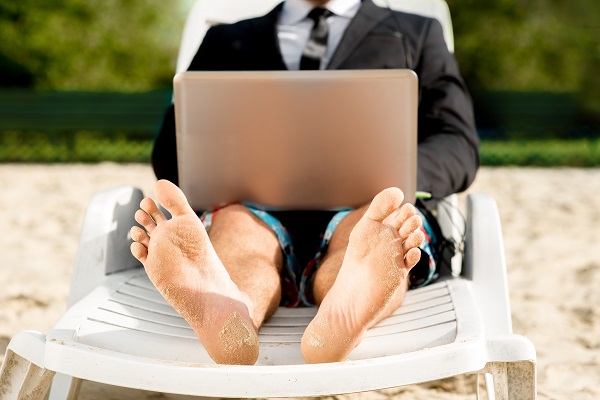 Business travellers shop around for accommodation and value loyalty perks, new research shows.
The study from the Global Business Travel Association (GBTA) in partnership with Omni Hotels & Resorts found that business travellers generally consider three hotels before booking.
Some 82 percent of the 500 business travellers surveyed said loyalty programs mattered when making that decision, and nine out of ten viewed rewards points and perks as a motivating factor in selecting a hotel, with the majority believing being a loyalty member results in better service.
However, those business travellers said they only sometimes use their loyalty rewards for work. Around 43 percent of the time, they save them for future leisure breaks.
What they value on any trip, according to the research, is personalised service.
Around 84 percent felt having a personalised guest experience mattered – and most said that experience should differ from a leisure trip, with 64 percent spending and behaving differently on a business stay than they would otherwise.
Those surveyed were comfortable with companies and hotels using shared information to provide a personalised accommodation experience – such as preferred hotel amenities, travel itinerary details and favourite types of restaurants or entertainment.
"From booking to check-out, our research confirms personalisation is highly valuable to business travellers, with many seeking customised hotel experiences that are tailored to fit their business travel needs," said Jessica Collison, GBTA director of research.
"Both travel buyers and suppliers should evaluate how personalisation factors into hotel booking and the guest experience when it comes to building their travel and loyalty programs."
Chad Gaither, vice president of customer relationship management and loyalty for Omni Hotels & Resorts, said personalisation was an big draw for the group's loyalty club members.
"We aim to keep it at the forefront of our messaging as we evaluate and design the overall customer experience. There are many ways to do this, but email messaging, for example, should recognise guests' past activity and show appreciation for their loyalty."
The online survey of 500 U.S. business travellers took place between May 22 and June 1 this year.