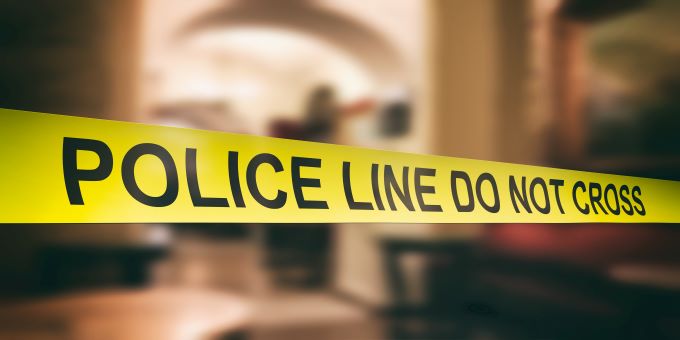 The world's largest short-stay platform will act to eliminate party houses globally in the wake of a deadly mass shooting at one of its US rentals.
Airbnb co-founder and CEO Brian Chesky was moved to issue a series of tweets on plans to "combat unauthorised parties and get rid of abusive host and guest conduct" following the Californian incident, which left five young people dead and four injured.
According to the ABC, Australia will be included in the crackdown.
Local police chief David Cook said the Halloween party, in the San Fransisco suburb of Orinda, was held at a property "not made to hold 100 people".
Its owner, Michael Wang, told local media the woman who rented it claimed she was looking for somewhere for her asthmatic family members to escape smoke from the nearby wildfires. Reportedly suspicious of a one-night rental on Halloween, Wang called the police after looking on his home security camera last Thursday and seeing a crowd gathering at the home.
City officials revealed the property owner had been contacted 15 times over complaints about overflowing bins and guests exceeding the 13-person maximum occupancy for short-term rentals.
Airbnb has vowed to increase enforcement of its existing ban on unauthorised parties in the wake of the tragedy, Chesky tweeting: "We must do better, and we will. This is unacceptable."
Airbnb will expand manual screening of 'high risk' reservations flagged by its system; so reservations for one night at a large house, for example, will be subject to greater scrutiny.
Chesky said: "Starting today, we are banning 'party houses' and we are redoubling our efforts to combat unauthorised parties and get rid of abusive host and guest conduct, including conduct that leads to the terrible events we saw in Orinda."
Airbnb is forming a rapid response team dedicated to policing house parties and will ban hosts and guests whose rentals consistently disrupt neighbours.
"What happened on Thursday night in Orinda was horrible. I feel for the families and neighbours impacted by this tragedy. We are working to support them," Chesky said in another tweet.
While incidents are rare at short-stay properties, Airbnb's more than six million listings worldwide ensure it is often in the headlines over the behaviour of guests.
ASTRA – the Australian Short Term Rental Accommodation Association – says a few party houses Down Under give the entire sector an undeserved bad name.
"Responsible short-term property renters want these shut down as well," spokesperson Peta Morrison told AccomNews in August.
"Irresponsible hosts, owners and agents are causing massive issues for the short-term rental industry in Australia and the press is only too happy to keep sharing the bad stories.
Morrison pointed out that "over 98 percent of short-term rentals occur without an issue", although she added: "No doubt the odds of issues is higher with residential leased properties."