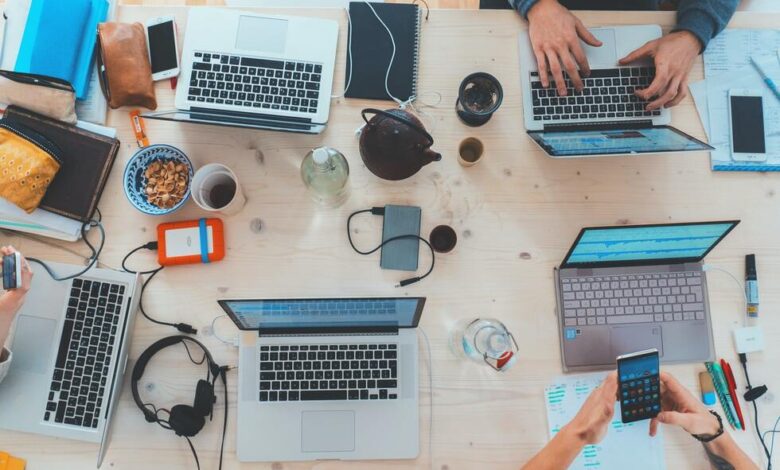 News
How your business uses technology predicts its success
Study shows: Tech savvy accommodation providers were better prepared for the pandemic
COVID-19 accelerated the use of technology in all tourism and hospitality businesses. When the pandemic hit it was the businesses that had already embraced technology and were ready to adapt to change who were in a much better position to succeed.
According to a recent survey by the global accounting body, CPA Australia, the use of technology "is a major determinant of business success and is set to become more influential".
Talking about the most successful businesses, CPA Australia Senior Manager Business Policy Gavan Ord said: "Their choice of technology puts them even further ahead of their competitors."
The CPA survey states that in 2020, high growth businesses were significantly more likely to develop a long-term technology strategy, work with technology companies and increase their recruitment of technology staff than businesses whose growth was stagnant or shrank.
Furthermore, the top technologies Australian businesses are most likely to increase investment in over the next 12 months are cloud technology, data analytics and visualisation software. High-growth businesses in Australia are also planning to invest in business intelligence software.
In a climate of rapidly advancing technology, no industry is left behind, least of all the tourism and hospitality sectors. Increasingly, hotel guests want tech solutions, and accommodation providers must keep up with the digital age.
Technology is becoming an integral part of the accommodation sector, with app-based programs and digital systems offering answers to every stage of a hotel stay, from booking to check-out. With these changes, it's important that accommodation providers ensure efficient and integrative systems that are easy to use and conducive to a comfortable hotel stay.
Still, many accommodations are falling behind on trends like tech-based direct booking and contactless check-in, even when data could help them identify trends and improve guest experiences.
Uli Pilau, CEO and co-founder of apaleo, an API-driven hospitality tech company, said: "One of the reasons why hotel groups very rarely upgrade their technology is because they are concerned about the time it takes, the effort it takes and the investment it takes."
With technology, accommodation providers can improve service efficiency and cut back on staffing requirements, ultimately reducing costs and building profit. Tech can also help with booking, price, marketing, distribution and automation of basic tasks. API software can even enable workflows to reduce time wasted on data tracking.
Angelo Directo, VP of Application Design and Development for SHR, a CRS and CRM system provider for hotels, said: "Especially as they see market conditions change, we want chains to be able to make changes quickly through automation."
Additionally, tech solutions allow for modernised guest experiences and self-service options, the latter playing a particularly important role in making tourism possible in a post-Covid world.  
"What was a nice-to-have before has changed into a must-have," Mr Pilau said. "Many guests actually pick their hotels by whether they can provide this functionality today."
From small providers to large chains, hotels are increasingly being asked to rely on tech-based approaches to basic guest care, and what they're finding is that these solutions make service easier and more intuitive.
As time marches on, guests will interact more with software than staff, expecting seamless digital navigation. Likewise, hotels will adopt additional tech-based measures to save costs and provide efficient services.
While the old days of accommodation are far from over and many not-so-tech-savvy providers are still trading, the years to come will see more hotels responding to guest demands for tech systems and processes.
Tourism as we know it is changing, and hotels will soon step boldly into the digital era.
CPA Australia surveyed 725 professionals in different industries in Australia, Mainland China, Hong Kong, Macau, Malaysia and Singapore. Respondents were asked about their businesses' past and expected technology use and past and expected financial performance.
Read more: