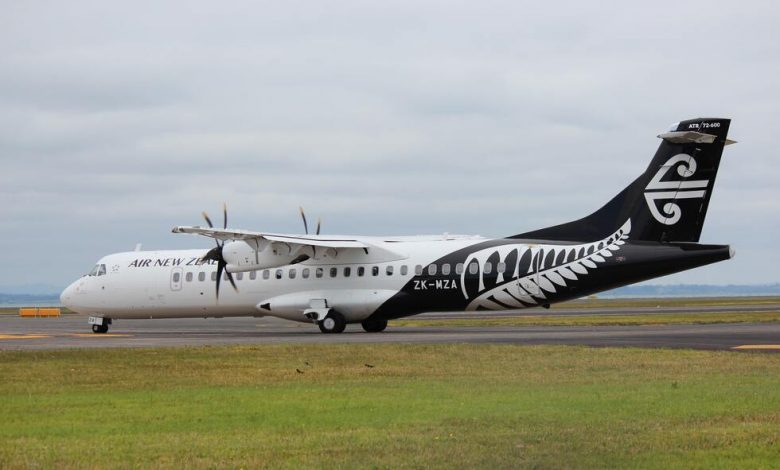 New Zealand
Additional New Zealand flights to enable safe domestic travel
The new flight paths will avoid locked-down regions.
As New Zealand businesses continue to navigate the impact of COVID-19 on the nation's travel industry, additional flights have been added to enable domestic travel. 
Air New Zealand has announced a temporary daily flight between Wellington and Kerikeri, and additional New Zealand flights have been added to help domestic travellers. 
Changes have been made in response to current COVID-19 alert levels, which have caused the level 4 Auckland region to be cut off from other parts of the country, where level 2 restrictions apply. 
The new Wellington to Kerikeri flight is so far only available from September 13 to 21, using the Q300 turboprop fleet. The service will provide a direct link to otherwise inaccessible Northland. 
"This means that people will be able to travel safely between alert level 2 regions," said Northland mayor John Carter. "We look forward to visitors from across the nation coming north to enjoy our hospitality, which of course will help our businesses and, as a consequence, will benefit all Northlanders." 
This flight is in addition to the over 400 New Zealand flights added earlier in the week to support domestic travellers in regions currently at alert level 2. 
"Our customers can expect to see our lounges in Wellington, Christchurch and the regions reopen; and valet services resume in Christchurch," said Leanne Geraghty, chief customer and sales officer at Air New Zealand. 
Extra New Zealand flights will help to revive the nation's hard-hit travel and tourism industry, even before Auckland travel is able to resume.
Under level 2 restrictions, in-flight food and beverage services will be suspended, and travellers will be required to wear masks in airports and on flights. Attendance recording procedures at venues remain compulsory, as do COVID-19 testing and self-isolation requirements. 
According to Air New Zealand, the new flights will help domestic travellers around the country to support lockdown-affected tourism and hospitality businesses, bypassing Auckland in favour of regions where restrictions have eased and venues have reopened. 
The New Zealand flights are a positive sign for the country's recovering travel industry, with hopes that Auckland travel can safely resume in the weeks to come. 
Other articles: 
Wage subsidy offers relief for New Zealand tourism businesses