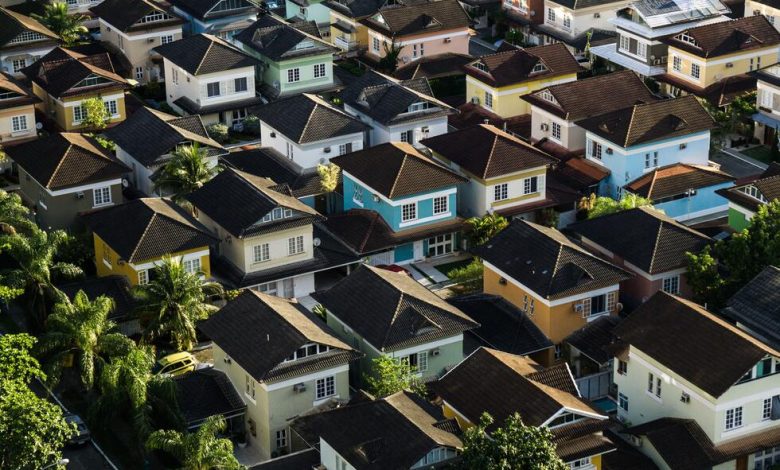 News
Op-Ed: What lies ahead for Australia's red-hot property market?
Housing prices are soaring, so what's really in store?
Over the past year, housing prices across Australia have taken a leap not seen since 1989, exacerbating an already dry supply of housing. Meanwhile, record-low interest rates have offset the loss in consumer sentiment developed due to the sky-high prices, keeping buyers cocooned in the market.
However, even as economic revival takes shape, experts are ambivalent about whether new buyers will be able to achieve affordability in the coming months.
Given the current momentum that housing prices have shown, some experts believe that prices are not expected to cool down any time soon. However, providing some resistance to these expectations, CoreLogic's national home value index rose at the slowest pace since January, at 1.5 percent in August. However, the figure was still well above average, pointing to a rocky road ahead for housing prices.
Most importantly, housing prices have defied expectations of a market crash that could have ensued following the pandemic. Early last year, experts warned of bearish housing price movements, only to be met with a surprising turn of events.
Moreover, surging property prices have aggravated affordability concerns across parts of Australia, particularly in capital cities. As affordability concerns heighten, buyers have found themselves separated by a huge divide. One that separates the ultra-wealthy home buyers, who already own multiple properties, from those still waiting to buy their own home.
Incessant demand adding heat to rising prices
While declining prices are very much desirable for buyers and investors, factors contributing to the price cool-down have been stretched out far and wide. Even as fears of rising interest rates have arisen, demand for housing has not taken a back seat.
Additionally, the currently imposed lockdowns have given some rest to buyer and seller transactions, pulling the brakes on housing prices, possibly temporarily. However, this slowdown might not outlast the unending demand for housing, which might ultimately pull the strings of prices in the upward direction.
As of now, the market forces appear to be more skewed towards an upturn in housing prices. At a time when property prices are moving uphill across most parts of the world, the chances of Australian housing prices continuing to rise are higher. Not to mention that record-low interest rates have steered property prices to where they currently are. However, wage growth has not risen at par with the rising prices, adding to affordability concerns.
Taking the foot off the accelerating pedal
The ongoing policy support extended to homebuyers has also been a key contributor to the rise in prices that has been observed over the past year. Households have taken a route of significant savings to tap on record-low interest rates and government support and jump on the buying frenzy.
On the flip side, housing supply has been mostly constrained while remaining relatively low ever since the property price surge began. A major part of the problem has been little to no attention paid to the supply-side restrictions. A large percentage of first-time home buyers willing to jump into the buying pool are still on the lookout for a home. Therefore, even if interest rates rose and demand fell, the supply of housing is expected to continue being a problem.
With that said, ongoing lockdowns could place downward pressure on housing prices, though stability might be attained in about a year's time. Additionally, the low rates of construction activity and building equipment are expected to rise in the coming months, as suggested by various experts.
The focus, however, lies on the government stimulus that is currently in place. As soon as the stimulus is pulled back, a huge drop in the number of buyers can be expected. The RBA has decided to continue with its plans to taper bond buying, pointing to the possibility of an increase in interest rates on the way.
However, multiple cross-functioning factors are likely to change the course taken by housing prices. In the short-term, as the stimulus weans off, property prices may be caught in a tight spot with varying forces. Falling demand due to rising rates could push housing prices lower. Meanwhile, easing stimulus could leave consumers with little or no money to spend, with high unemployment and lower wages posing a substantial threat to the housing market.
In a nutshell, the following months would be extremely crucial for the housing market as a mix of varying forces could position the market very differently. Despite the shifting factors, experts have projected a bullish sentiment for housing prices, considering the momentum that has presently developed in the market. However, it will be interesting to see which note the market sets in the coming days.
Other articles:
Op-Ed: Testing the waters: How can we approach international tourism in a post-pandemic world?