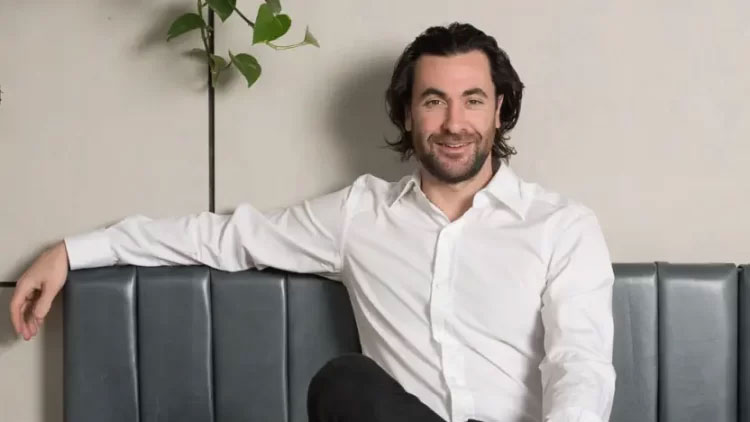 Industry voices
News
News In Brief
Op-Ed
Time to lessen the bleeding effect on hospitality's workforce
Op-ed: Cam Northway on why hospitality needs to reinvent itself amid the global labour shortage
While hotels and restaurants have completely reopened, the industry is struggling to find labour and keep up with immense demand.
At the same time, consumers are expecting their money to have more value than ever before. People are spending, but there is a higher experience attached to their dollar.
A stark contrast to years past where if you needed to hire, it was as simple as asking a friend or putting a post on social media. The usual flood of CVs would mean a wealth of choice ranging from students to industry heavy hitters.
But then everything changed.
Hospitality is in crisis and the evidence is everywhere, from job market statistics to headlines counting 'hospo' kingpins who can't fill their kitchens and front-of-house operations.
Largely due to the constant inflow of international students, backpackers and skilled sponsored workers that COVID-19 put an end to, there are simply not enough people.
 From limited service and long wait times, it's evidenced in hotels and restaurants around the country: that local bar who was forced to close on weeknights, the waitstaff at that fine dining restaurant who don't know how to remove a cork – the current situation is making operations either grind to a halt or be so poorly staffed that service quality declines.
To lessen the bleeding effect on hospitality's workforce, now is the time for hotel and restaurant operators to reinvent and revolutionise how business is done.
New World, New Skills, New Staff
Hospitality will forever require professionals who excel in talents that form the backbone of the industry, such as customer service and food and beverage management, however it's a new world and several new skills have emerged as critical.
 Investing in the new generation of hospitality workers by devising and implementing training and educational programs to upskill them is the most basic place to start.
Hospitality staff who can adapt fast, think critically, have emotional intelligence, listen well and empathise with guests and their co-workers are now more imperative to long-term success than ever before.
The rise in 'soft skills' is not just a trend shaped by the pandemic, but also in response to the change in consumer values, like sustainability, trust and social responsibility. Cultivating the backbone of the industry and hiring professionals who have a passion for hospitality is a given, but implementing training programs to upskill them will prepare your business for the new wave of workers.
Foster the right environment
Creating an environment that attracts and retains hospitality staff starts at the top, and a positive company culture flows into the guest experience.
As an employer, it's imperative to enhance employee experience, and much like customer experience, this means reviewing the entire employee journey from start to finish to appropriately regulate. Implementing attractive long-term hospitality staff benefits such as flexible work schedules, increased work-life balance, lifelong learning and opportunities to follow training programs à la carte will not just address this issue but ensure a successful transition for new recruits.
However, creating the right environment isn't simply about pleasing everyone, it's about inspiring them to do their best. Employees should have complete transparency and ownership about their individual roles and responsibilities and be accountable for the good and bad.
Be smart with best-in-class technology
While hospitality businesses are using more technology-focused tactics to gain a competitive edge, which was a trend turbocharged by the pandemic in response to guest safety and satisfaction, these tools are also vital in keeping the back-end processes of a hospitality business running efficiently.
Realigning and restructuring internal processes so that they become more effective and take a lot less people to execute will power your business in the long-term.
From sophisticated reservation software that requires no human contact so guests can book and manage their reservations with ease, table and waitlist management systems, employee scheduling technology that uses historical data, forecasting, and AI to automate rostering, accounts payable automation and online staff training, these tech tools will ensure you're delivering a positive experience easily and consistently.
Community Collaboration
People everywhere are looking for more locally authentic experiences in hospitality, a trend that has seen terms like "local" and "sustainable" grow from buzzwords to business models. Investing in your local community via sourcing labour and resources will stimulate growth, generate revenue, reduce your carbon footprint and develop strong business relationships.
Ways in which hospitality operators can collaborate with the community is to rethink their physical structure in a way that creates experiential moments, such as partnering with local vendors to help promote local talent and produce that are unique to your region.
Front-line staff are the face of your brand, and it's essential to attract the best of the best to deliver a consistently exceptional experience for your customers. When your business is a respected part of your community with strong connections, it will enable you to build a network of people who not only speak highly of your establishment but make genuine recommendations and pass on suggestions so that you can make great hires.
As you plan for a strong and resilient future, it's imperative the industry comes together to promote what's great about working in hospitality while improving what isn't. While increased pay and efforts to enhance company culture is a large part of it, employees want more than a pay check.
Developing a long-term hiring plan that offers a consistent career path and prepares for every possible post-pandemic scenario you can imagine are the secrets to attracting the best candidates in these difficult times.
Hospitality entrepreneur Cameron Northway is the founder of globally renowned drinks agency Sweet&Chilli, hospitality consultancy ATYPICAL and Bondi restaurant and bar, Rocker.