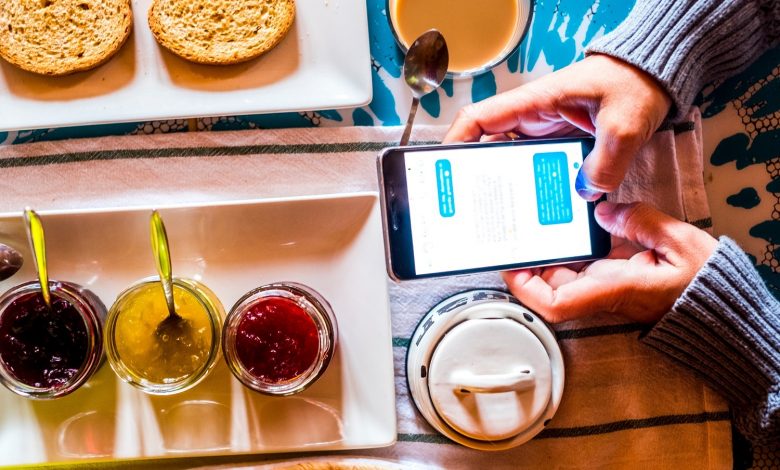 Hotel food and beverage trends historically haven't been on the cutting edge, however, 2022 is proving to be the year for creativity and innovation as hospitality operators reinvent the ways in which they rebuild strong revenue streams and customer equity.
Going far past blanket terms like 'natural' and 'fresh', industry players are making moves away from the traditional sub-par in-room or on-site dining experiences and taking a page from the restaurant industry playbook to woo guests and locals alike.
While in-room dining experiences have been synonymous with luxury for centuries, today it's an imperative offering and can have a vital impact on long-term success.
Convenient for anyone; yes, however, it has its target audience, and you need to ensure it meets their unique needs. From travellers, business, and international guests to families with small children, the past few years have stimulated more demand for in-room services as consumers' expectations change.
According to Cam Northway, managing director and founder of ATYPICAL Hospitality Concepts & Solutions, when it comes to reinventing in-room food and beverage experiences, these are the trends with staying power:
Grab & Go – A Booming Segment
One of the biggest food service trends of the millennium, grab and go refers to ready-to-eat, pre-packaged food items sold in your establishment. Supported by the rapid rise of mobile technology that's propelled the 'deliver now' landscape to cater to consumers who are moving faster than ever before, while demanding products that are instantly available and portable.
Consider implementing a micro-market that can be accessed at all times of the day and is stocked with cold and hot food and artisan grocery items. Placing prepared food and drink items in high-traffic areas also up the odds of impulse shopping, while the elevated experience of a picnic basket menu with items such as charcuterie and craft cocktails allows guests to experience a more premium take on the trend.
Staying in is The New Going Out
The experience of sitting down at a cocktail bar is tough to match, with the bartender's craft geared towards the satisfaction of their guests, delivering world-class experiences with well-thought-out drinks.
However, ready-to-drink cocktails have been the fastest growing spirits category over the past two years proving consumers seek cleanliness, consistency and convenience, transforming it from a nice-to-have to a need-to-have.
Whether you opt to purchase premium bottled cocktails from a craft company or make and batch cocktails in-house to further extend your brand offering, the key ingredient is to introduce variety in how your business serves its drinks.
Mobile Dining is here to stay
Technology has come a long way to support hotel operators and meet the convenience and efficiency expectations of customers. Backed by market insights, going mobile with your dining has proven a significant increase in average transaction value when compared to walk-up sales. However, as human interaction becomes more limited, guest satisfaction becomes increasingly subject to service convenience, delivery time and food quality.
Introducing in-room tablets and mobile applications will help to make the room service menu more visual and can automate cross-selling and up-selling, while also allowing customers to track their orders and hoteliers to collect data.
Embracing mobile and going paperless also allows hotel operators to banish 'fixed' in-room dining menus, special event options and promotions can be updated in real-time, and ordering can be done in advance via click and collect or forward scheduling.
Level-Up Luxury
As eating habits have changed and food delivery apps have normalised the in-room dining experience for people at home, so too have people's attitudes towards room service.
Gone are the days where takeout was restricted to pizzas or noodles in a box, now consumers can have fine dining quality food and drink from renowned establishments, delivered to their door at the click of a button.
Hotels can compete by preparing a menu filled with local delicacies and restaurant-worthy options. For an extra level of luxury, collaborate with celebrity chefs and mixologists to transform your food and drink into theatrical experiences.
Devising packages, seasonal menus, wine pairing add-ons or chef-prepared meals in the privacy of your own room or suite – the idea is to bring the experience you can have in the restaurant downstairs, into the room.
The bottom line: room service experiences are often an area that can be neglected. However, when determining how to increase revenue and brand value, devising an effective food and drink strategy is the gateway to adapting your business model to meet the modern consumer's expectations.
Ultimately, people travel to experience new things and create lasting memories, and hospitality is strongly linked to both.
Hospitality entrepreneur Cameron Northway is the founder of globally renowned drinks agency Sweet&Chilli, hospitality consultancy ATYPICAL, and Bondi restaurant and bar, Rocker.