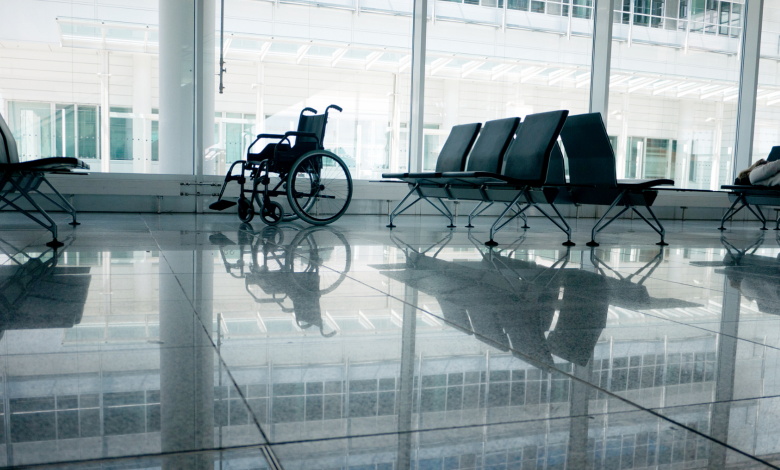 Industry
News
News In Brief
Tourism
Australian airlines under fire again for treatment of passengers with disabilities
Until airlines take this matter seriously not only are Aussies with disabilities prevented from flying in comfort but the tourism & accommodation industry is also being negatively impacted
Air travel can be anxiety-inducing for many people, but for approximately one in six Australians living with disabilities, it can be a humiliating and triggering experience.
Passengers with disabilities, especially those who use wheelchairs often find themselves stranded for hours, struggling to navigate narrow aisles, and facing challenges with accessing restroom facilities. The question on everyone's mind is when will this stop?
Campaigners are taking a stand and calling out Australian airlines for not treating passengers with the respect and dignity they deserve.
Our latest AccomNews print issue is available now. Read it HERE
Just last week, Qantas faced renewed criticism when its staff were accused of damaging the expensive custom-made wheelchair of Qantas frequent flyer, James Woody Wood, by allegedly laying it sideways.
James shared his "abysmal experience" on social media, highlighting the damage inflicted on his $10,000 wheelchair. He explained, "I use the push rims on my chair hundreds, maybe thousands of times a day, so when Qantas baggage handlers lay it on its side, it scratches the rims, which then scratch my hands."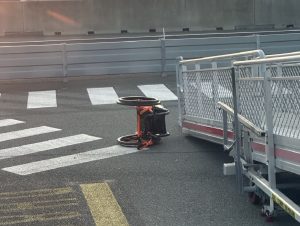 In a similar incident last October, Qantas was compelled to apologise to one of its passengers after initially refusing to cover the cost of a woman's wheelchair, which was left broken after a flight.
Accessibility advocate and Founder of Accessible Accommodation, Kerry Williams said: "We would like to have a constructive dialogue with Qantas and Jetstar, to explain the multiple challenges a wheelchair users experience when flying.
"The mishandling of expensive wheelchairs, which are an extension of a person's legs. The inability to go to the bathroom on a plane and the lack of transport wheelchairs at the destination.
"Until our airlines take this matter seriously, not only are Aussies with disabilities prevented from flying in comfort, but our tourism industry is being impacted because it is so difficult to fly to, and within Australia. It's not just the right thing to do, it also makes business sense to allow wheelchairs on planes.
"If the USA can test new seat designs allowing this, so can our Australian airlines. Woody's wheelchair lying on the tarmac damaged is more common than you may realise."
Ms. Williams is leading a Change.org campaign urging Australian airlines like Qantas and Jetstar to permit wheelchairs in cabin spaces. This is achievable through existing technologies, as a U.S. airline is currently testing a prototype that allows wheelchair users to stay in their own chairs during flights.
Here are some other stories from Kerry's 32,000 supporters, who also shared their poor treatment by Australian airlines.
Emily Gray's daughter's chair was damaged during a trip to Sydney, which cost her $1,300.
Anita Griffith has been stranded by airport staff several times, and on one occasion, after booking wheelchair assistance, she was questioned by check-in staff about why she needed a wheelchair and lift.
Ashlee Morton, who arrived early for a flight, was told that she could not use her own wheelchair, and had to transfer to a Jetstar wheelchair at the check-in counter. The staff insisted on pushing her, stating that the wheelchair was not self-propelled and that she had not undergone the "necessary training" to push herself.
Matt Osborne, a wheelchair user, could not finalise his booking with Jetstar after selecting special assistance.
Sign the 'Wheelchairs allowed on planes' petition by Accessible Accommodation HERE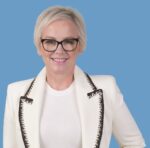 Mandy has over 17 years of accommodation and tourism industry writing experience and is Editor of AccomNews & Resort News, Publisher of SchoolNews & Director of Multimedia Pty Ltd. She is a retired registered nurse with a 25-year NHS career that followed a few unforgettable years in hotel housekeeping.