Events
News
News In Brief
What recession? Experience industry leaders at Arival 360 report that business is booming
But if you're not using AI, you're "putting yourself at a competitive disadvantage"
At this month's Arival 360 Conference in Orlando, experts from the experiences industry said they weren't seeing the effects of any economic downturn or signs of a recession. 
Instead, they reported increased business and forecast even better growth – partly due to advances in artificial intelligence. 
The latest AccomNews print issue is available now. Read it HERE.
Downturn worries?
"I'm not concerned about a downturn," said Justin Buzzi, owner operator, Get Up and Go Kayaking. 
"There are so many more things we can do to drive revenue.  As long as we execute on these things, there's no need to be afraid – people want to travel.  I plan to post lots more content across all the right channels, and target different segments more than I have done."
Chris Atkin, CEO, Rezdy added: "We're seeing across all our different regions a strong performance, and some of that is being driven by those long-haul trips that have come back on the agenda, which people probably planned during the pandemic.  The underlying factors [recession/cost-of-living] don't seem to be hitting us yet."
Casandra Matej, president & CEO, Visit Orlando, said business was booming, but visitor types are shifting as international travel returns: "Most of our visitation was driven by domestic over the past couple of years.  Today, we're seeing that our domestic segment now wants to go to Europe.  And the cruise industry is now fully open.  Competition is up and we need to make sure we are competitively up front – we need to tell our story in a wide variety of ways."
Sarah Dines, chief commercial officer, Viator said the company is not seeing anything that would indicate recession. 
"Younger people intend to splurge on experiences.  We're seeing that at Viator – people taking longer trips, spending more in-destination, and they're committed to travel, booking further ahead than ever before, and cancelling at much lower rates. 
"That might change when we come to the hot topic of climate change though."
Looking ahead
However, Michael Zeisser, managing partner, FMZ Ventures.com, suggested that, despite the optimism, people should remain vigilant towards the future.
"We haven't met [recession], but a lot of people at the lower end of the income spectrum are really being squeezed.  Credit quality is still deteriorating.  I don't believe we're out of the woods."
And on artificial intelligence…
"People need to be using it as a thinking partner," said Justin Buzzi.
"They need to use it to work through any issues they see in their day-to-day life.  I think we will obtain more customers because of it, and I think we'll use it more internally than our customers will realize."
"I see AI mainly as a productivity tool," said Michael Zeisser.  "Any company that is not using it for productivity it putting themselves at a competitive advantage."
Michael Zeisser also doesn't think AI poses a threat to the experiences sector: "I think this industry is one of the most future-proof industries there are, relative to AI.  The primary value creation [of AI] is productivity gains, and I do think that is revolutionary. The impact of these productivity gains is enormous – it's life-changing.
"The mundane tasks in any functional area will largely be performed better [by AI] than when performed by the person.  But what consumers really see when they see experiences is human connectivity and contact; if computers take the mundane tasks away, this industry will still be characterised by the human touch."
Moreover, Chris Atkin thinks everyone should be using AI: "We encourage people within our business to just try it.
"How do you make your job easier using this tool?  You have to be smart and think what you want from it.  How we can use it to generate great content, and descriptions. Data to help retailers make smarter decisions."
On the other hand, Casandra Matej said it should be approached with caution: "We're using it in a crawl, walk, run kind of way. With all this progress comes caution, as a lot of AI tools are simply not factual."
She warned: "Be careful if you're using it for content."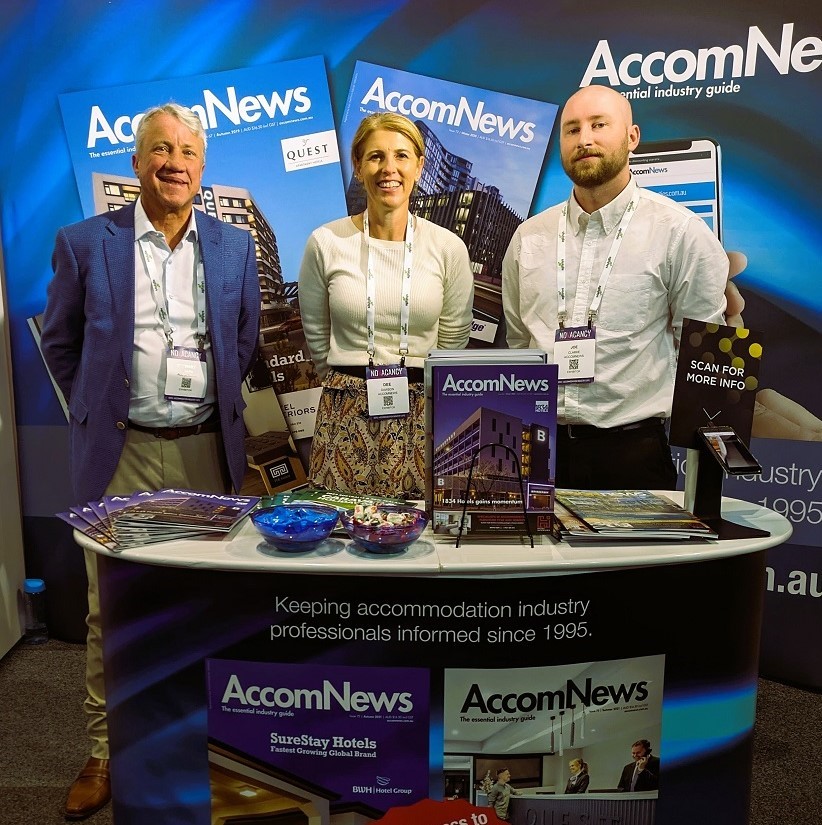 AccomNews is not affiliated with any government agency, body or political party. We are an independently owned, family-operated magazine.