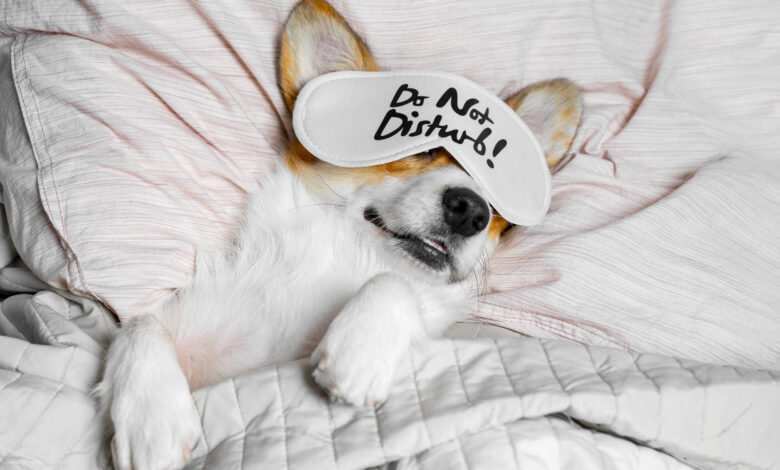 Housekeeping
News
News In Brief
Adaptable sleeping options for the modern traveller
The need for more flexible sleeping options in guestrooms has become increasingly apparent as guests vary in group sizes, preferences, and circumstances
Have you noticed that the traditional one-size-fits-all approach to hotel rooms no longer suffices?
Travellers today seek more than just a place to rest their heads; they crave versatility and comfort tailored to their specific needs.
Originally published in our latest AccomNews print issue, available now. Read it HERE.
Adaptable, flexible and accessible
The need for more flexible sleeping options in guestrooms has become increasingly apparent as guests vary in group sizes, preferences, and circumstances. Whether accommodating families, friendship groups or travellers with a need for greater accessibility, accommodations are recognising the imperative of offering more adaptable sleeping solutions.
Originally published in our latest AccomNews print issue, available now. Read it HERE.
Furthermore, providing more flexible sleeping options not only enhances the overall guest experience but also maximises room occupancy and therefore revenue potential. In this era of customisation and convenience, the quest for innovative and versatile sleeping solutions has emerged as a defining feature of modern guestroom design.
Bleisure trend
More travellers are looking to combine work and leisure. With the rise of remote working the use of flexible bed solutions allows you to provide an office or coworking space during the day that can easily convert to an additional bedroom in the evening.
In this economy, adding rollaway beds or sofa beds in guestrooms can provide a cost-effective accommodation option for families.
Additionally, as we see a rising demand for more accessible accommodation, a choice of bed options might offer solutions for carers of guests who need someone to be close at hand during the night.
Industry Commentary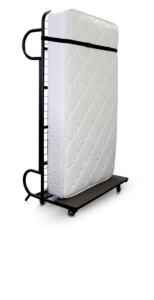 AccomNews spoke with Praveen Joti, Marketing Manager at industry supplier Weatherdon and asked why are rollaway beds on the rise?
He said: "These versatile beds offer a practical solution, enabling operators to optimise room layouts without costly renovations.
"When not in use, they neatly fold away, creating uncluttered, aesthetically pleasing spaces, enhancing room functionality."
He added that rollaway beds have proven to be a sensible and cost-effective choice for hotels, especially when dealing with fluctuating occupancy demands, such as unexpected surges in visitors or busy peak seasons.
"Rollaway beds come in various designs, catering to diverse accommodation needs, considering factors like space, comfort, and budget constraints."
Finally, Mr Joti emphasised the importance of consulting trusted hotel industry suppliers to find the ideal bed for guest satisfaction.
"Prioritising safety, durability, mobility, comfort, and style is paramount in making the right choice."
What about sofa beds?
AccomNews spoke with Mark Mitchinson, VP New Ventures at Koala.
Sofa beds have become a popular and practical choice for hotels aiming to maximise comfort and the use of space. These versatile furnishings serve a dual purpose, allowing guests to relax during the day on a comfortable couch and transform it into a cosy and comfortable bed at night.
Additionally, sofa beds provide a cost-effective solution for hotels looking to optimise room occupancy without the need for additional floor space.
Their aesthetic designs and ergonomic features also enhance the overall ambience of the room, ensuring a pleasant and memorable experience for guests.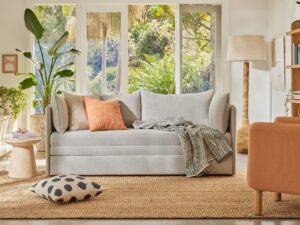 Mr Mitchinson can attest that the modern-day sofa bed is vastly different from what you may remember.
When looking to purchase a sofa bed for your accommodation, Mr Mitchinson said it was important to consider the overall visitor experience while increasing the functionality of the room.
"You need a comfortable sofa that converts into a sofa bed easily and safely," he said.
"I would highly recommend that operators look for a sofa bed that doesn't wake up the entire household when converting from seat to sleep!
"But most importantly, you must ensure your sofa bed can provide guests with a great night's sleep."
Cosy accommodation solution
For accommodations with a small footprint, sofa beds are an ideal solution. Allowing rooms to become multipurpose with only a minor adjustment.
Additionally, for smaller rooms, single sofa beds are an option, providing an additional bed with minimal footprint. For parents with young children, this can be a blessing during a sleepless night.
While sofa beds have garnered an unfortunate reputation due to uncomfortable designs of the years past, Mr Mitchinson said the technology has advanced significantly.
"Thankfully, the known technology of a horizontal coil spring sleep surface and heavy mechanism has largely moved away from modern sofa beds," he said.
"Conversion has also become a lot faster and easier with a lot of sofa beds converting in just a few seconds, this has now become a 'must have' feature for customers.
"With modern sofa beds, the mattresses are thicker, offer better foam quality, and provide a more comparable sleep to a bed."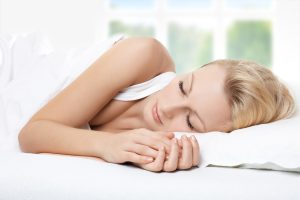 In conclusion
Mr Mitchinson said that until recently, there had been little innovation within the sofa bed space, but high-quality versions were now on the market.
"People can now have the best of both worlds in their living or accommodation space- a comfortable, stylish sofa that converts easily to a sound sleeping surface," he said.
The decision to invest in the perfect flexible sleeping choice for your hotel is a strategic move that aligns with the evolving expectations of today's discerning guests. Recognising the diverse needs of your guests and providing adaptable sleeping options is not merely a matter of convenience but a competitive advantage.
The right choice, whether it's sofa beds, rollaway beds, or other creative solutions, can enhance guest satisfaction and increase occupancy rates. For the hospitality industry embracing flexibility in sleeping arrangements is not just an option; it's a necessity that fosters enduring customer loyalty.

Sarah is a freelance journalist with experience across print, digital and audio. After working for Multimedia Publishing as a contributing writer, she has recently joined the team in a part-time capacity for School News AU and AccomNews.