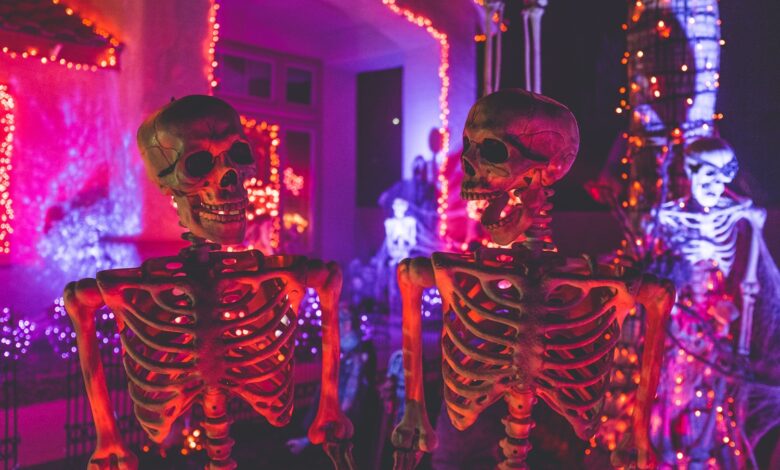 Luisa Golz, Technological University of the Shannon
That Halloween is a commercial event is a platitude akin to saying that the sky is blue, or that chocolates are widely eaten on Valentines Day. Mention October 31st and the mind instantly fills with images of trick-or-treating and the inevitable paraphernalia of pumpkins, polyester cobwebs, and witch hats. Despite its superficiality today, the origins of Halloween can be traced back to the Celts and their Samhain celebrations, which marked the end of the autumn harvest and the beginning of winter. It was also a day when, according to Celtic beliefs, the veil between the living and the dead is particularly permeable.
Mexico's el Día de los Muertos (Day of the Dead) is another tradition with deep roots, possibly combining pre-Colombian rites and European celebrations such as All Saints Day. In Asia, Ghost Festivals, part of both Taoist and Buddhist traditions, are when people pay tribute to their deceased ancestors, who are believed to be able to return briefly from the afterlife.
A more recent addition to the "spooky" calendar of events are Gothic festivals, which could be considered a form of "dark tourism". The name comes from the inspiration they take from Gothic literature, which has its roots in the late 1700s and early 1800s. Notable authors included Mary Shelly, Walter Scott, Edgar Allen Poe, and especially Bram Stoker, whose classic Dracula was published in 1897. Common themes included monsters, murders, and mysteries, with an undercurrent of dread and fear.
Dracula rising
One of the better known "dark tourism" festivals is the Whitby Goth Weekend, which takes place in the Yorkshire town where Stoker spent his holidays and from which he drew inspiration for Dracula. In the novel, Stoker gives a detailed account of the town's layout, architecture and spooky atmosphere. Since the mid-1990s the bi-annual event attracts participants from a range of subcultures as well as mainstream visitors. Many of the "new" participants do not necessarily identify as "Goth". Instead, some simply observe the spectacle, others come to celebrate Halloween and many belong to the "Steampunk" subculture.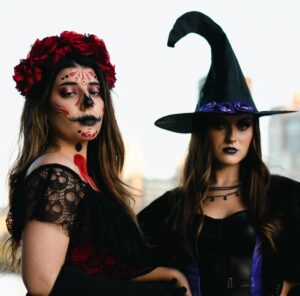 Stoker's life and work are also celebrated in Dublin, the city where he was born in 1847. The Bram Stoker Festival is a playful celebration of his most famous literary creation. It includes the family-friendly theme park "Stokerland", literary walking tours, and lectures about his life and legacy. The festival attracts everyone from families looking to entertain their children over the Halloween weekend to Gothic fiction enthusiasts.
While firm numbers are hard to come by, the popularity of these and other Gothic festivals appears to be growing. At the Bram Stoker Festival, attendance increased from approximately 25,000 in 2019 to more than 49,000 in 2022, recovering from a two-year hiatus over the COVID-19 pandemic. This cuts against the common belief that such events only attract niche audiences, members of a particular subculture, or those with an interest in Gothic fiction or literature.
When participation becomes co-creation
At the Whitby Goth Weekend, the boundary between spectator and participant becomes particularly permeable. Many are there for the alternative music events, shopping at the local markets, or socialising. Others take it to the next step, dress up in highly creative outfits, parading through Whitby's cobbled streets, and retracing the imagined footsteps of Dracula.
These attendees become part of the spectacle, as many of those who visit come to marvel at the costumed creatures in Whitby's Gothic atmosphere. This intersection of participation and observation draws in many photographers when the festival takes place in April and October. Participants pose for photos, while others actively perform in this staged environment.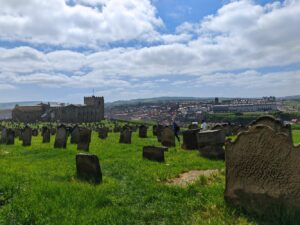 As a result, the dressed-up participants do not simply experience the festival as passive attendees, they become a festival attraction themselves, co-creating the festival experience. Some simply enjoy the performance aspects, while others use them to express what they see as their "true" identities. Festival organisers and local businesses enable this experience, which takes place within the town's music venues, retail spots and hospitality spaces.
Selling darkness
What makes such events that are initially appealing to a niche audience become more popular among wider audiences? While some may remind us of long-standing traditions, as is the case of the Celtic celebration Samhain, others show clear signs of commodification.
As Gothic festival content can be co-created, so too is the marketing. With smartphones in every hand, festival-goers capture immense amounts of visual material, which they then show on social media. In this way, they spread the word about Gothic festivals, and in turn traditional media outlets can pick up the trend.
Thus participant's online word-of-mouth recommendations work hand-in-hand with traditional forms of advertising. Together, they become an integral part of the "commodification of darkness", making them an under-recognised component of festival marketing.
Dark tourism destinations
Ready for a spooky escape? Here are five personal recommendations for the ultimate Gothic getaway.
Luisa Golz, PhD candidate and co-owner of Desmond Tours, Technological University of the Shannon
This article is republished from The Conversation under a Creative Commons license. Read the original article.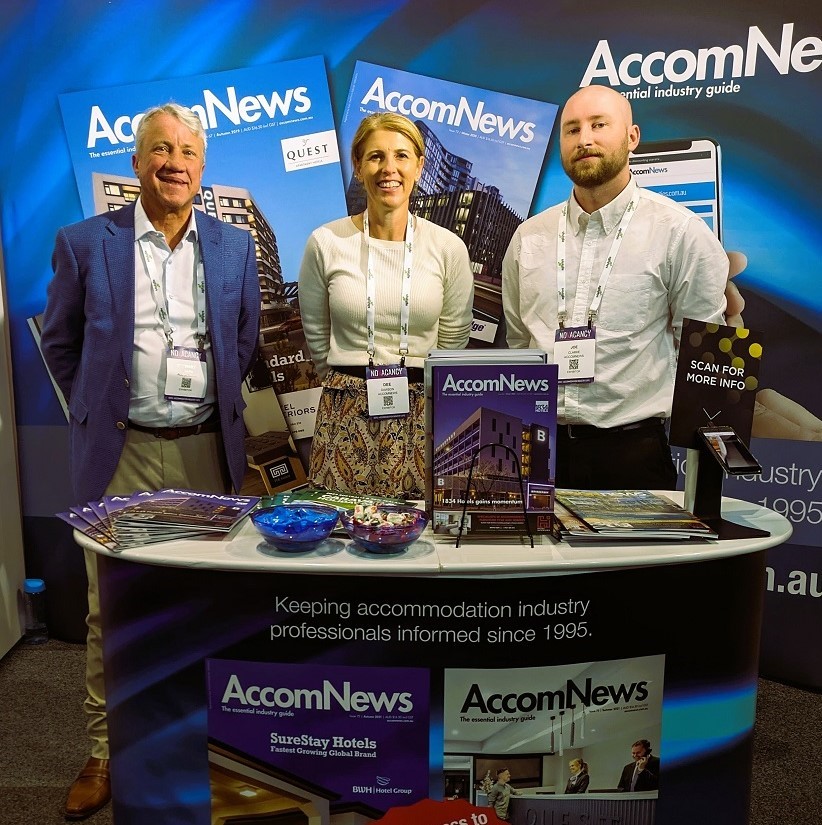 AccomNews is not affiliated with any government agency, body or political party. We are an independently owned, family-operated magazine.