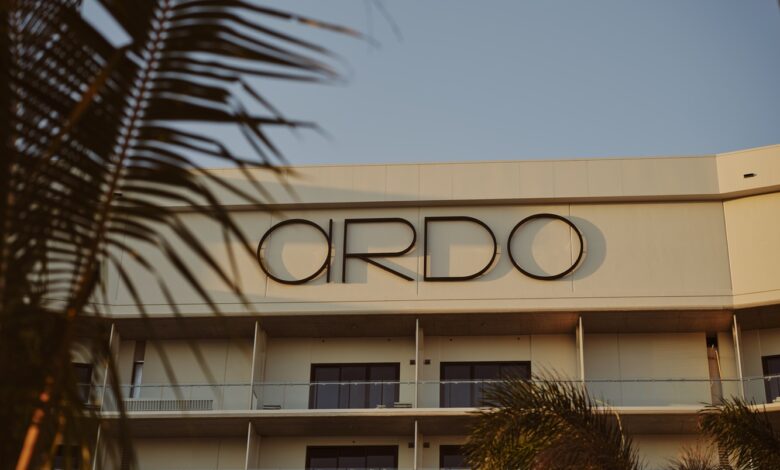 Hotel News
News
News In Brief
Profiles
A first look at Ardo: Townsville's premier luxury hotel
Townsville's first luxury hotel Ardo is just weeks from welcoming guests and reservations will be available starting November 20
Townsville, a tropical paradise in North Queensland, is about to witness a groundbreaking moment in its hospitality scene as Ardo, the city's first luxury hotel, gets ready to open its doors to guests this December.
Morris Group has officially announced that reservations for Ardo will be available starting November 20. With 132 rooms and suites offering unparalleled comfort, world-class dining options, a rejuvenating day spa, and a breathtaking rooftop pool deck with panoramic views of the Coral Sea, Ardo is poised to redefine the hotel landscape in North Queensland.
The latest AccomNews print issue is available now! Read it HERE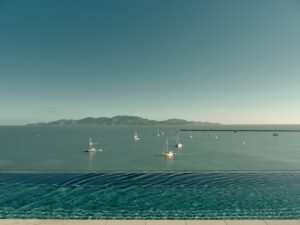 Michael Jones, the CEO of Ardo and The Ville, expressed his excitement about this much-anticipated hotel opening. "Ardo is unlike anything Townsville has ever seen; it is a luxurious offering that will elevate how visitors experience this beautiful tropical region," Mr. Jones said. "Whether you're a couple, a family, or a group of friends, there's something for everyone here, and we can't wait to welcome our first guests from mid-December."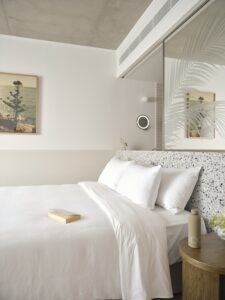 Guests at Ardo will have the option to choose from three distinct room categories: Courtyard, Marina, or Ocean. Each room offers a generous 33 square meters of luxurious space and comes with either a private balcony or a courtyard to relish the tropical breeze.
For guests seeking even more spacious accommodations, the suite options are reminiscent of stunning residences, while maintaining all the luxuries that hotel rooms are known for.
For those with a romantic getaway on the agenda, the Ardo Suite comes complete with a beautiful curved outdoor bath and daybed. Alternatively, guests can select a Corner or an Ocean Suite, both of which offer wrap-around balconies for outdoor dining.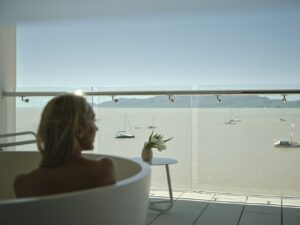 Families, groups, or parties of four can enhance their holiday experience by booking interconnecting rooms, such as the Family or Family Ocean Suites, which provide two bedrooms, bathrooms, and balconies for added convenience and space.
Every room and suite is meticulously designed, featuring cork floors, free-form concrete ceilings, and bespoke bathrooms adorned with terrazzo surfaces and mosaic tiles. Additional amenities include makeup mirrors, dual shower heads with rainfall showers, and plush bathrobes. High-tech features such as a tablet control center, wifi, LCD televisions, and access to streaming apps ensure that guests are well-connected and entertained.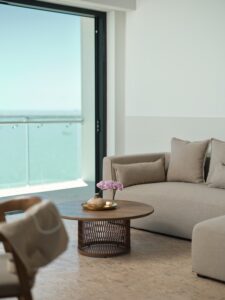 When it comes to dining, Ardo offers three distinct restaurant experiences, marking the largest luxury multi-restaurant launch ever seen in Townsville. Marmor draws inspiration from the region's world-class meat and seafood offerings, presenting contemporary Australian cuisine at its finest. Meanwhile, Terasu, the casual yet chic Japanese restaurant, offers a vibrant twist on traditional Japanese fare. Offering a truly special experience, the signature Ardo Rooftop overlooks the stunning infinity pool and the Coral Sea and creates the perfect relaxed atmosphere.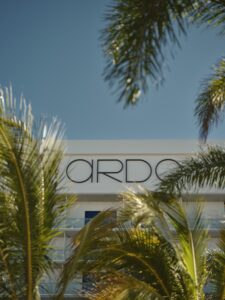 For those in search of pampering and relaxation, the Ardo Day Spa promises to introduce a new level of resort-style serenity. Additionally, Ardo guests will have access to The Ville precinct's amenities, including the renowned oceanside swimming pool with a swim-up bar, a well-equipped gym, and an exciting casino.
Bookings will open on November 20 at 10 am (AEST) with Ardo officially opening its doors on December 11.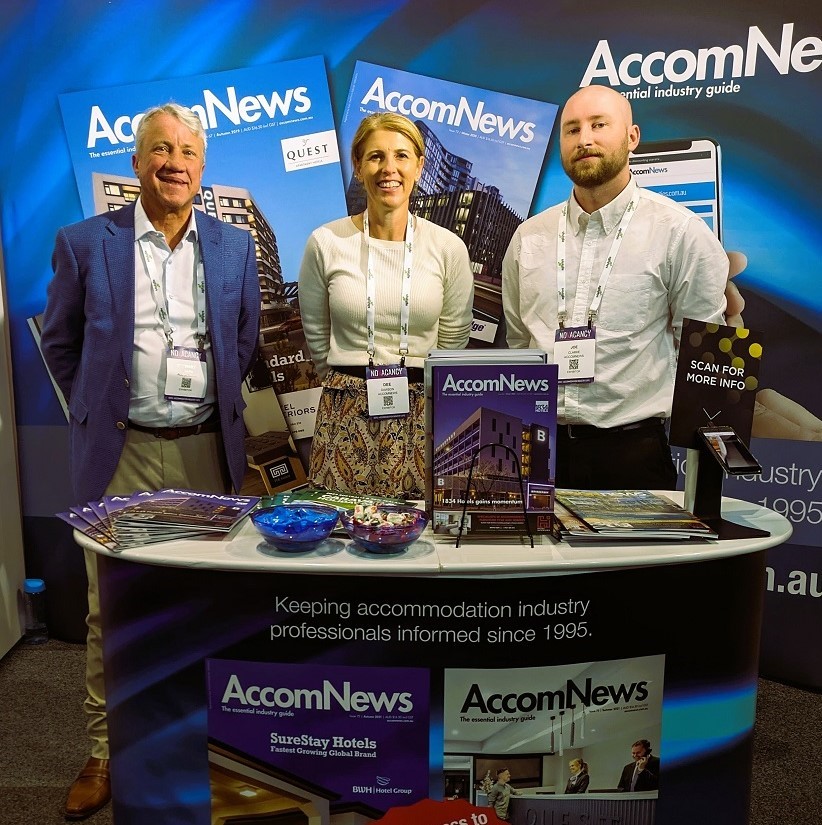 AccomNews is not affiliated with any government agency, body or political party. We are an independently owned, family-operated magazine.