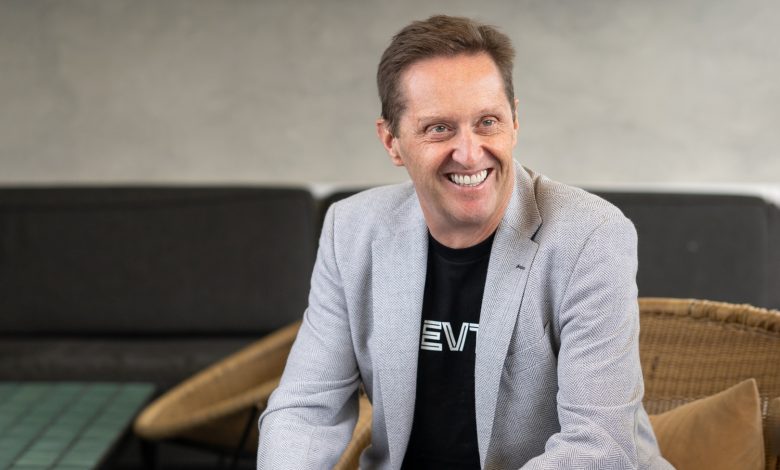 Awards
Industry voices
News
News In Brief
Hall of Fame inductee Norman Arundel talks to AccomNews
"It's a cliché I know, but it's all about being a people business that is what I love," Mr Arundel told us
At the 2023 NSW Accommodation Awards for Excellence, EVT Director of Hotels and Resorts Norman Arundel was inducted into the Hall of Fame. AccomNews caught up with Mr Arundel to ask what this recognition from industry peers meant to him.
"Being inducted into the Hall of Fame is a tremendous honour and one I am very proud of," he said.
"I really do feel the induction is recognition of the incredible teams I have worked with over the years – across the group at EVT, as well as our hotel owner community.
"Their support to our business has been essential to our collective success and I am very grateful for the industry as a whole."
Our latest AccomNews print issue is available now. Read it HERE
Mr Arundel, who started as a Trainee Hotel Manager said while he initially started his career in hospitality without a clear plan, he quickly realised its potential to provide an exciting career path. You might say I fell into it," he said.
"How lucky was I? As once you get a taste of this industry; the excitement, the people, and the growth prospects, they quickly become a part of you and hook you into what the hospitality industry can offer.
"It is an incredible option for a long and rewarding career journey."
Despite his long and esteemed career in hospitality, he remains as passionate about the industry as ever and believes the future is bright.
"It's a cliché I know, but it's all about being a people business that is what I love," Mr Arundel told us.
"For the hospitality industry, people form a core part of every touch point. It's all about great people, a warm welcome, and building great relationships.
"At EVT, we passionately believe that every time someone steps into any of our hotels, they will be spoilt for choice, ease and style."
Read about 2023 NSW Accommodation Awards for Excellence HERE
Read about 2023 NSW Accommodation Award for Excellence winner – Nathan Brown – HERE
Read about the 2023 NSW Accommodation Award for Excellence Chef of the Year HERE

Sarah is a freelance journalist with experience across print, digital and audio. After working for Multimedia Publishing as a contributing writer, she has recently joined the team in a part-time capacity for School News AU and AccomNews.