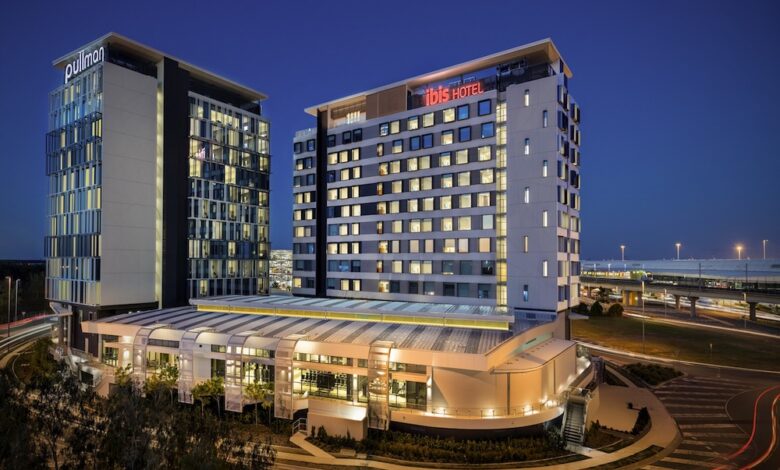 Hotel News
News
News In Brief
Accor franchise team achieve 10,000 keys in the Pacific
Accor celebrates milestone success with 120 hotels across Australia and New Zealand
Accor Pacific, Australia and New Zealand's largest hotel operator has announced a significant milestone in the success of its franchise hotel operations in Australia and New Zealand. The company now partners with 120 hotels (over 10,000 rooms) across a diverse portfolio of hotels, apartments, and resorts.
Anthony Flynn, owner of Pullman Brisbane Airport, Novotel Brisbane Airport and ibis Brisbane Airport, has partnered with Accor for over 10 years, "We started our journey with Accor and their franchise team over a decade ago with our first hotel, Novotel Brisbane Airport. Based on the success of the Novotel, we have grown our network to now include the Pullman and ibis Brisbane Airport."
"Our partnership with Accor allows us to run our business with our own expert team and leverage from Accor key benefits, such as international branding, staff development opportunities, and Accor's highly valuable distribution and loyalty platform. We look forward to continuing to grow our portfolio with Accor into the future."
Danesh Bamji, Vice President Franchise, Accor, credits the success of Accor's franchise division to a long term commitment and investment in the franchise model that Accor cultivates, "Achieving the milestone of 10,000 keys is a testament to the care, attention to service and quality of our dedicated franchise performance team, as well as the support of our valued partners. Fostering strong hotel owner and stakeholder partnerships underpins our success."
"We are firmly focused on achieving franchisee performance and growth; up to 50 percent of existing franchisees now have more than one hotel in partnership with Accor and our Franchise Program."
Accor's Franchise Team Danesh Bamji, Nikki George, Nikki Wilcock, and Myles Carr
Accor's portfolio of franchise properties encompasses a wide range of brands, including The Sebel, Novotel, ibis, Mantra and Peppers, each offering unique experiences tailored to meet guest needs. Accor also offers support and resources to their owners, and Accor's powerful distribution network ensures maximum exposure for partner hotels.
By leveraging Accor's extensive reach, which includes ALL – Accor Live Limitless, Accor's popular hotel loyalty program, hotel owners can tap into a vast pool of potential guests and increase their bookings significantly. Accor's global network provides access to a wealth of expertise, best practices, and operational support, giving owners a strong competitive edge.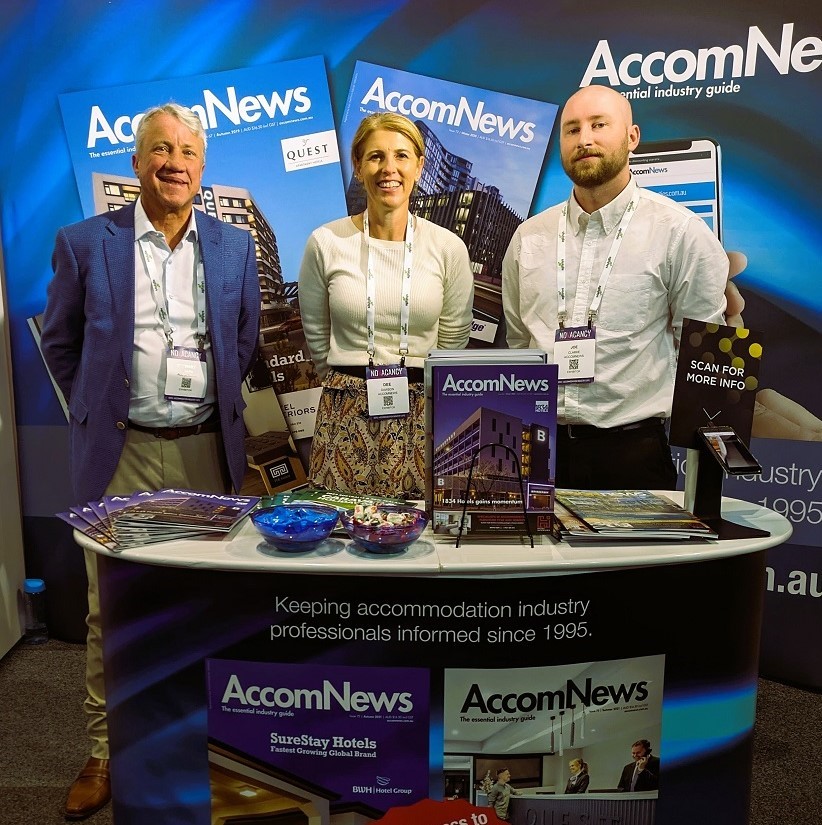 AccomNews is not affiliated with any government agency, body or political party. We are an independently owned, family-operated magazine.