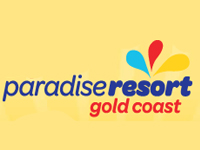 Construction will start before the end of the year on the reborn family-orientated $600 million Paradise Resort with four tower buildings reaching between 30 and 58 levels in Surfers Paradise.
The first of the towers, which will be 30 levels, was recommended for approval at the Gold Coast City Council's city planning meeting just three months after the application was lodged.
Developer Pellicano Group predicts more than 750 jobs will be created over the two-year construction period, while the remaining three towers will go up sequentially over the next 10 years, creating a constant source of employment.
The units will be a mix of tourist and residential accommodation, aimed at a family market.