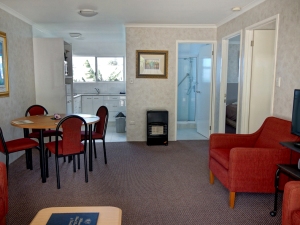 Developments
Norfolk Island Deluxe Apartments get a Facelift
Hibiscus Aloha, the flagship property of Hibiscus Resort & Motels Group, on Norfolk Island, has just completed renovations to all its deluxe apartments.
And visitors can expect improved luxury and comfort when they choose to stay at Norfolk Island's premier apartment hotel.
The renovations according to manager, Lydia Ryabtseva, will ensure Hibiscus Aloha continues to offer quality on all its deluxe units. The renovations included new kitchens, bathrooms, utensils, paint and tiles.
"Hibiscus Aloha is very popular with visitors to Norfolk Island and the renovations will ensure those booking the deluxe units continue to get value for money," said Ms Ryabtseva.
Hibiscus Aloha located in the heart of Burnt Pine shopping district has been in operation since 1967 and is very popular with couples, families and tour groups to the island. Hibiscus Resort & Motel Group, Norfolk Island's leading apartment group, operates Hibiscus Aloha, Hibiscus Crown, Hibiscus Regal and Hibiscus Tudor.