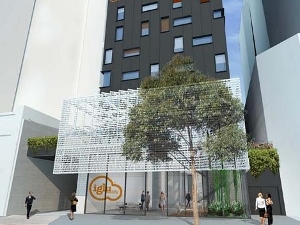 Construction has started on Iglu, a 23-storey, 414 student room accommodation in Mary St, Brisbane.
Iglu director Jonathan Gliksten said there was a changing attitude to student accommodation."There was a previous approach that cheap and cheerful was enough," he said. "But we find students from anywhere in the world are more discerning about what they are after. Students will vote with their wallets … it's academic tourism."
Iglu Brisbane will offer studios and six-room apartments. Communal facilities will include lounge areas, a movie room, table tennis, team study rooms, barbecues and a yoga studio.