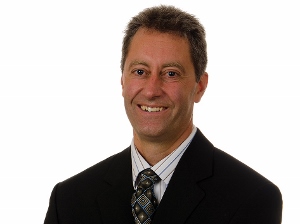 Industry
Tourism opportunities to get world exposure
This year is proving an exciting watershed for the Queensland and Australian tourist and holiday industries as unprecedented promotional opportunities open up a unique opportunity for global promotional opportunities.
Lifestyle opportunities for the benefit of global travellers and domestic holiday and new popular residential lifestyles are taking predominant positions in providing new and existing long term outcomes for the Australian economy. The recent DestinationQ forum held on the Sunshine Coast outlined dramatic growth results and forecasts for the tourist and holiday industry, with the tourist industry growing in Queensland by $3.5 billion during the past three years.
The DestinationQ data will be important for the 4000 delegates and 3000 media who will be attending the G20 Summit in Brisbane this November, with its global focus on Queensland and Australia. The commonwealth and Queensland governments in their industry briefings see the event as the greatest catalyst for visitation exposure ever to occur. To attract the global leaders to Australia has been a major opportunity and one on which we all must capitalise on for the long term to exposure Australia to the millions of influential people who do not even know we exist.
Amazingly the actual G20 numbers have already increased, with new delegates already announced including ASEAN, Spain, the African Union and Singapore and New Zealand joining the nations, while a further seven international organisations including the International Monetary Fund, the World Bank, OECD, the UN, the World Trade Organisation, the International Labour Organisation and the International Travel Sector also joining the list.
Many Queenslanders will remember the milestone impact that occurred back in pre 1982 when the Commonwealth Games were staged in Brisbane and the further redevelopment and hype which put Queensland and Australia on the international map with Expo 88.
The G20 looks like almost doubling its initial impact as the world will focus on Queensland and Australia as the world leaders work to build a better global future.
The Cairns Finance Minister's Conference saw a great immediate stimulus, and hopefully ongoing benefits for its time in the international spotlight. We all have a challenge to help make the world spotlight on our nation have a long lasting impact – it is our unique chance to be exposed to the world as global news coverage shows the various attractions and unique visitor opportunities that we have.
As the DestinationQ data reveals, over the past three years tourism jobs increased by 27,000, overnight visitors increased by 1.2 per cent to more than 20 million, some 246 regional events were created and supported and 106 major events were supported with some $130 million in marketing and funding to back the delivery of opportunities.
The work to make G20 a success is fascinating to observe. In Brisbane 1000 official greeters "have been trained and prepared" to take out G20 delegates and media and journalists at all levels so they can see what we are about and to be armed with a diverse range of opinions and advice on their return.
It is of course good practice for event organisers and for the lead up to the 2018 Commonwealth Games and its drawing power.
We know our beaches, sites, our hospitality and our friendliness are vital to ensure that international visitors are comfortable and prepared to make the trip to Australia to see our unique sites and lifestyle.
We at ARAMA know we have a major role to play in ensuring that all visitors are treated to the best possible experiences because they are all important ambassadors. We are excited that the accommodation industry and the density housing industry is committing to new accommodation products and we are seeing 21st life style buildings being developed in cities and regional centres across the states.
Our commitment to industry training remains paramount and we will continue to work with not only our members, but hospitality and accommodation industry service providers and to ensure that we can ensure that both domestic and international visitors are well pleased with what Queensland and Australia has to offer.
We are in a unique period of opportunity and we all have a role to play in these upcoming weeks. For how we perform will set the long term platform for creating not just DestinationQ but provide the long term industry expansion and opportunities for the hospitality, tourist and recreation industries for our nation.
These are exciting and challenging times as we have the opportunity to expand our diverse industry and to provide stable employment for many people of all ages to welcome the world and our neighbours to the wonders of this unique and special land.