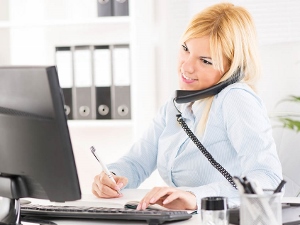 Accommodation providers should integrate online guest reviews and hotel classifications to meet consumer expectations and boost guest satisfaction, according to a new report by the World Tourism Organisation.
According to the report, matching the offer of accommodation to consumer expectation has a considerable affect on finances. It argued that "being officially classified and working to improve your guest review scores can both have a considerable positive financial impact".
The research delved into which trends lay ahead for the tourism sector, and was carried out in conjunction with the Norwegian Association, which is an agency of the Ministry of Trade, Industry and Fisheries of Norway.
Secretary general of the organisation Taleb Rifai said, "Both guest reviews and hotel classification systems serve important and complementary purposes; whereas hotel classifications concentrate on objective, amenity-based elements, guest review systems lend more focus to the perception of service-related elements.
"Our research shows that both are necessary, but that both, consumers and industry, are interested in seeing a closer fit between the two, as well as a common framework for guest reviews."
How tourists choose their accommodation provider online?
Analysis of online consumer behaviour found that travellers use hotel classifications to narrow a search down to a small group of hotels and then use guest review sites such as TripAdvisor to select from that small group. By tracking the online behaviour of a sample of just under 400 consumers for 60 days prior to booking with a major hotel brand, a comScore study found that travellers visit 13.6 unique travel sites on average before they book.
Further study found that the majority of visits to guest review site TripAdvisor occurred in the final few days before booking a hotel. The report argued that "consumers use reviews not to filter hotels but rather to decide amongst a smaller choice set already weeded out from prior searches and site visitation and falling within desired hotel categories".
The report also says why integrating online reviews with official classifications will benefit accommodation providers. Classification categories and guest review ratings are both important to consumers. According to the report, three and four-star hotels "appear to have greater scope for meeting and exceeding expectations than five-star hotels" and therefore affect guest reviews.
High ratings in guest reviews do not necessarily reflect amenities but value for money and exceeding expectations for that star level. For instance, data showing the percentage of each star level within TripAdvisor's 'Top' hotels revealed that 64.6 per cent of four-star hotels and just 15.4 per cent of five-star hotels ranked top. This reflects the idea that tourists give better reviews for hotels with lower classifications that deliver strong value or improved service than five star hotels where it is more difficult to exceed consumer expectation.
"The potential impact of guest reviews upon hotel classification increases with decreasing star levels," the report added. As consumers react more positively to low-rated hotels that deliver a better-than-expected experience. For five-star hotels, on the other hand, it is more difficult to exceed customer expectation.
Review authenticity is another aspect of integration that is addressed within the report. Accommodation providers and travellers alike often show concern for the authenticity of guest reviews. It is possible for accommodation providers to write fake reviews about their own and other properties, both negative and positive. Likewise it is possible for travellers to write positive or negative reviews, hoping to receive a discount.
However, a PhoCusWright study on TripAdvisor reported that 98 per cent of respondents found the site's hotel reviews to accurately depict the experience with that hotel and 95 per cent would recommend others read the online reviews. Perhaps most revealing, 53 per cent claimed they would not book with a hotel that has zero on-site guest reviews. So despite the concern of accommodation providers, any review is better than no review, according to the data.
The report also determined that "inauthentic reviews can easily be overcome by the utilisation of so-called qualified reviews". This was in reference to most online travel agents who exclusively accept reviews from guests who purchased a room through their site. This is how the websites weed eliminate fake reviews.
Booking.com is the world's largest OTA and it has more than 30 million qualified reviews while Expedia has more than 20 million when its Expedia.coma Hotel.com brands are combined. TripAdvisor is the exception as it does not demand reviewers to prove they stayed at the hotel, but with more than 150 million reviews to its name, the firm is constantly upgrading filters "to weed out any reviews it suspects may be fake".
"The sheer magnitude of reviews across all providers is likely to minimise the impact of inauthentic entries," so that the influence even of a malicious account would be limited.
With opaque travel sites having integrated guest reviews and hotel classifications successfully for many years, several countries have already begun to move toward integrated models, of which there are currently two available options.
"Opaque travel sites like Hotwire.com and Priceline.com mostly operate in the United States of America. These sites sell rooms not in specific hotels but in classes of hotels in general areas, e.g. a four-star hotel in Times Square, New York City," the report claimed. These sites provide discounts to customers who book a hotel through them: the sites display hotel reviews and classifications but hide property names until after the booking is complete. "The accuracy of the star information is therefore critical to the success of these sites – if consumers purchase a four-star hotel but feel it is really a three-star hotel due to the quality or amenities they may not revisit he travel site," the report revealed.
Therefore, to establish whether a hotel should be listed as a 3½-star or four-star hotel, these sites take numerous sources into account including online guest reviews.
Norway and Switzerland each have documented models for integrating guest reviews and hotel classifications. Regions of the United Arab Emirates, Germany and Australia are also on their way to developing integrated platforms, according to the report.
The model in Norway developed by QualityMark Norway, while yet to be implemented due to resistance from major hotel chains, is an example of full scale integration. The report found, "A key component of this model is the calibration of the weighting given the guest rating. The weighting allocated to the guest review rating could be gauged by taking into consideration the type of classification system being used and the relative importance of mandatory vis-a-vis optional criteria. Ultimately, the weightings given to guest ratings as part of the total classification criteria mix would be at the discretion of the classification authority."
The evaluation process is affected by how the hotel perform on guest ratings compared to others in its category. "A rating statistically significant above the average could lead to awarding the hotel a higher grading, providing that it meets mandatory criteria for the higher grade: the converse would apply if the hotel fared poorly compared to its peer properties," according to the report's findings.
Concurrently, the system used in Switzerland using Hotelstars Union criteria for its official classification, involves a parallel presentation of aggregated guest review information alongside traditional hotel classifications. The report identified two elements in this model: "The official hotel classification using the European HotelStar Union system and, displayed separately, the average score from a number of guest review rating sites. The guest review rating is additive to the official hotel classification rating and they are displayed separately without integration."
The average guest review rating is found through an online management reputation/filter company called TrustYou, which provides guidance.
An integrated model has been proposed in the report, separated into two categories. The first involves departmental/amenity-based data requirements and the second involves non-departmental/service-related data expectations. Prior findings detailed in the report indicated that one of the key issues with integration is the different uses of review and classification information. "On the one hand, reviews reflect post purchase satisfaction and the degree to which expectations have been met, hence the reason why a two-star hotel may get great reviews compared to, say, a four-star.
"On the other hand classification systems have historically been about an amenity checklist. It is for these differences in purpose that a more granular inclusion of guest review information is proposed."
Aggregating review information from across numerous platforms is key to balancing the data. There are a variety of third-party firms who specialise in sourcing this information. Brand Karma, ReviewPro and TrustYou are some of these firms. They also break the information down into departments such as food and drinks, room, etc., as well as more subjective non-departmental categories like overall cleanliness, room service and value-for-money.
"Performance across departmental and non-departmental data can be compared to, say, a market average, with performance above or below a pre-determined threshold making the hotel a candidate for an increase or decrease in star level."
If a hotel exceeds acceptable levels in both departmental and non-departmental scores then it could be given a higher classification assuming it means the minimum amenity requirements.
Meanwhile, in North America classification upgrades can be more straightforward due to its half-star system. But other regions with fewer classification gradations will often be more strict. If a hotel exceeds many of the department or non-departmental levels but does not meet the amenity requirements, the certification body will determine whether to 'reward' the property with a "deluxe" or "superior" status.
"Considering the consumer and hotelier survey responses, it is clear that even more refined classifications will not replace the need for guest reviews more than classifications. It is expected that consumers may still visit OTAs and review sites, so "the integration will not replace reviews but rather use them to improve the classification process".
The report analysed figures from online reputation data from ReviewPro, and hotel performance data from Smith Travel Research, to show that a one percent improvement in review score will translate into a one percent gain in revenue per available room. In terms of official classification, hotels that have accreditation apply significant price premiums over unclassified hotels, "attesting to the value consumers assign".
"The integration of reviews into classification could help reduce consumer uncertainty regarding individual hotels, thereby giving hotels with integrated classification pricing power over those without."
Profits may also increase as customers will pay more for a product they are confident will meet expectations, but costs for integration are also minimal and will shrink as the market size increases. As such, a lift in market average daily rates is "not unimaginable".
While the proposed approach is so far untested, the ideal next step would be to trial integration within a particular area.