Events
Oaks Hotels & Resorts embarks on furniture donation campaign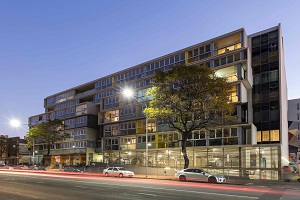 Oaks Hotels & Resorts, a division of Minor Hotel Group, has donated tens of thousands of dollars' worth of pre-loved furniture from its South Australian hotel Oaks iStay Precinct to the St Vincent de Paul Society in a new corporate social responsibility initiative set to be rolled out company wide.
As Oaks Hotels & Resorts' extensive property refurbishment program continues across the country, the contents of hundreds of hotel rooms and apartments will be updated, while the used furniture, including couches, beds, dining tables, chairs, coffee tables and soft furnishings, will be offered as a donation to accredited charity partners.
Oaks Hotels & Resorts' chief operations officer Mike Anderson spoke of the challenge it was to find charities able to accept the volume of goods available for collection, but is pleased the first charity partner and recipient is St Vincent de Paul Society in Adelaide, South Australia.
"We hope these goods can make a small difference in the lives of disadvantaged Australian families. St Vincent de Paul Society provides fundamental support, assistance and encouragement to those who need it most in our communities and we are pleased our pre-loved furniture will help them to help others."
Oaks iStay Precinct in Adelaide was nominated as the first property out of the company's 52-strong portfolio to kick off the campaign as it currently refreshes its guest rooms, beginning with upgrading all couches. To date, 152 pre-loved couches have been donated to St Vincent de Paul Society in Adelaide, with more furniture and goods expected to be released into the program Australia wide as Oaks Hotels & Resorts' refurbishment program continues.
"We would welcome the opportunity to partner with additional charities around Australia too as we continue with our refurbishment schedule and look to donate thousands of other furnishings, which we hope can help those less fortunate to build a more comfortable home," Mr Anderson said.