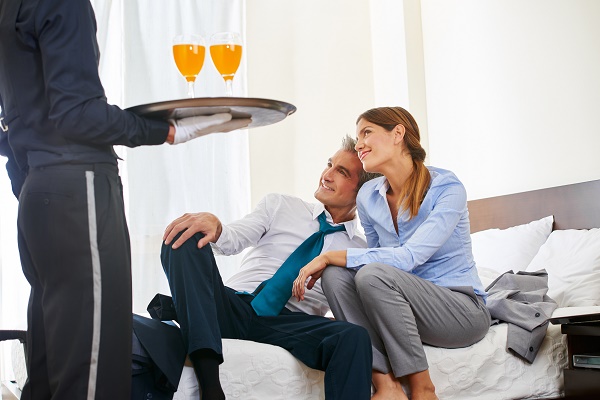 Industry
Guest personalisation: What it is, and what it is not
There's nothing that makes a stay feel less personalised than poor attempts at personalisation.
Here's some guidance for accommodation providers who are willing to make the effort to do it right.
Guest personalisation is not:
Sending a generic text message saying "Welcome to the hotel. How is your room?"
Using an email template listing "local area attractions"
Making an intrusive phone call while I am busy unpacking to ask "How is your room sir, good?"
Knowing if I like foam or feather pillows
Using a scripted, impassive welcome statement saying "Thank you for your loyalty"
Being "Mr. Kennedyed" to death by a server who uses my name in every sentence
Having a room service server who, when I open the door, greets me with "May I enter your room?" because of brand standards and rating services instead of a personalised "Good evening, Mr. Kennedy, dinner is served"
Using a scripted welcome message to be read verbatim (When checking in very late and asking about a ride to the airport at 5 a.m. then I am told "OK, sir, now breakfast starts at 6:30 a.m.)
Being asked "What brings you to the hotel today?" and only to hear about the spa (which has hours from 9 a.m. to 5 p.m.) after replying that I'm there for an all-day meeting
When my name appears as I revisit a website as it doesn't win long-term loyalty
Forcing me to use a smart TV to order room service because it takes longer and it's less forgiving when forgetting to order something extra
Attempts at personalisation such as these generate about as many "warm fuzzies" as the "Happy Birthday" texts and emails I get from my doctor, dentist and auto dealership.
Guest personalisation is:
A personalised text from the same front-desk colleague who checked me in saying "Greetings Mr. Kennedy, this is John from the front desk, just checking to make sure your stay is off to a good start…"
A front-desk colleague who proactively volunteers relevant information upon arrival. "By the way Mr. Kennedy, since you are leaving at 5 a.m.—before breakfast opens—we do sell to-go snacks in our lobby marketplace."
An authentic statement that welcomes me back specifically
When someone sincerely asks "How was your trip in today?" and listens attentively when I share my travel dramas
A personalised room assignment, such as returning to the same room from a previous visit
The feeling I get when walking down a long hallway and hotelier looks me in the eye, smiles and says "Good morning!"
A sincere compliment such as "Nice tie you have on today, sir"
Personalised recommendations of authentic local restaurants and attractions
when I ask to reconfirm travel times or for driving directions and someone suggests a shortcut or better routing than Google Maps
An easy-to-find local phone number when I really need to call the front desk for a quick question
Pronouncing a difficult-to-say last name (when guests call to book or reconfirm, smart hoteliers enter the phonetic pronunciations into "guest comments" field)
When someone returns a call about a lost-and-found item and says "Yes, we found it" or "Regretfully we did not locate it" to give a sense of closure
Offering to store personal items that are hard to travel with and costly to check for guests who return frequently multiple times a month.