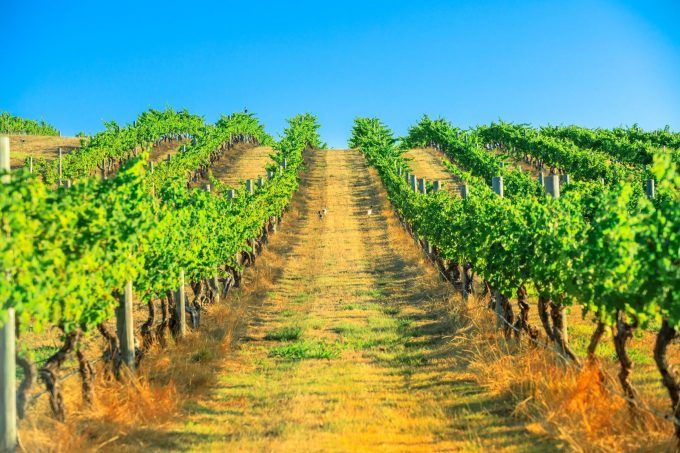 WA's most vociferous campaigners for short-stay curbs lobbied inquiry officials on a three-day visit to Margaret River last week.
Members of the state government-appointed parliamentary inquiry committee agreed to visit the wine region after inquiry chair Jessica Shaw acknowledged: "We appreciate that there does seem to be a hot spot down there.
"We want to hear a variety of views and it's important the committee ensures the people of the South West are given a voice and are heard in this process."
Traditional accommodation providers told the group the region's growth is at risk of instability if the local short-stay sector is not regulated.
Tensions are simmering over WA's lack of action in regulating an explosion of Airbnbs in Margaret River, which local accommodation owners say is threatening their livelihoods as they struggle to compete with holiday homes not governed by industry taxes and regulations.  
There are currently more than 1,000 Airbnb listings for the region, around 90 percent of them whole home rentals.
Australian Hotels Associations WA chief executive Bradley Woods has labelled the state's unregulated short stays  a "disease" on the industry, while Debbie Noonan of the Registered Accommodation Providers of the Margaret River Region previously described Airbnb as a "corporate bully".
Airbnb says it wants fair industry-wide regulation but objects to Mr Wood's suggestions, including a proposal to ban the listing of entire properties on short-stay platforms for visits of fewer than 14 days.
Resort manager Rick Jones was among dozens of traditional accommodation providers who urged inquiry members to regulate the short-stay sector and help "level the playing field".
"Of course you can give a cheaper rate if you don't have to pay commercial rates," he told the ABC.
"But if you're running a full house and you're listing it as short-term accommodation, then that's a small business and that shouldn't be any different than any other small business.
"So if we're paying commercial rates for either sewerage, insurance, to the shire, for water, electricity, then it's not an unreasonable request for everybody to do that."
Airbnb operators in the region argue charging commercial rates or imposing caps on visitor nights would render numerous listings unviable, damaging the region's tourism. 
And the head of the local tourism association says platforms like Airbnb open the region to new international markets.
"Singapore is a very important market for our region and even though the platform is illegal in Singapore, we know that Singaporeans are the most likely to use it," Sharna Kearney, joint chief executive of the Margaret River Busselton Tourism Association, told the ABC.
"If we don't, as a region, have product on those websites, then we're going to quickly become uncompetitive as a tourism destination because that's how people book their travel these days."
She told the national broadcaster that, while rules should be uniform for everyone, the regulation of online booking platforms should not stifle their reach and simplicity.
The City of Busselton was the organisation responsible for requested that the committee visit the Capes region, planning and development services director Paul Needham telling the Times: "The experiences and issues here are different to those in Perth, and it is important that the committee get a good understanding of those differences.
Busselton City Mayor Grant Henley said: "We're pleased that they've decided to have a regional briefing in the area. This is quite obviously the most heavily impacted area in the state."