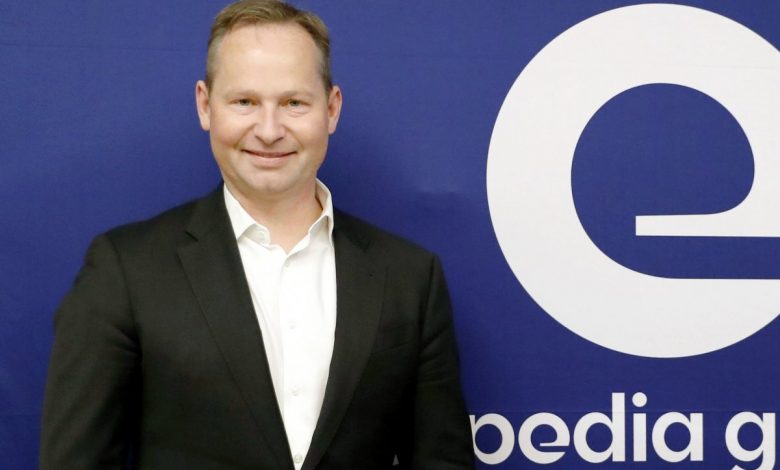 Mark Okerstrom, the high-profile CEO of Expedia, has resigned along with Chief Financial Officer Alan Pickerill following a stoush over the company's direction and performance.
The shock resignations followed an Expedia shareholder meeting last week, although its not clear if the split was decided during the gathering.
Chair of the board Barry Diller and vice chairman Peter Kern will oversee the leadership team and manage day-to-day operations until board-approved replacements are agreed.
"Ultimately, senior management and the Board disagreed on strategy," Diller said in a statement. "Earlier this year, Expedia embarked on an ambitious reorganisation plan with the goal of bringing our brands and technology together in a more efficient way.
"This reorganisation, while sound in concept, resulted in a material loss of focus on our current operations, leading to disappointing third-quarter results and a lacklustre near-term outlook.
"The Board disagreed with that outlook, as well as the departing leadership's vision for growth, strongly believing the Company can accelerate growth in 2020.
"That divergence necessitated a change in management."
Okerstrom was with the OTA giant for 13 years, rising through the ranks to spend some six years as chief financial officer before his elevation to CEO in 2017.
His focus has been on expanding its hotel footprint internationally, but Expedia's biggest growth category, alternative short-stay accommodation, has failed to fire under his leadership.
In the third quarter, while the company recorded a room night growth of 11 percent and revenue rose 9 percent to $3.6 billion, its adjusted earnings were flat, and net income fell 22 percent to $409 million.
It has been forced to rely on "higher-cost marketing channels" according to Okerstrom, resulting in a negative impact on Expedia Group's financial results.
Skift reports that a study by research analysts Piper Jaffray released the day after the resignations said of Expedia: "In our view, the most concerning trend is the reduced efficiency of SEO (search engine optimization) marketing as Google pushes 'free' links' further down the page.
"In particular, Google is favouring its own 'Hotel Finder' platform, along with other paid links, all of which are capturing more real estate on page one of the search results.
"Expedia is, therefore, having to resort to the use of higher cost marketing channels, which is negatively impacting marketing ROI (return on investment) and EBITDA (earnings before interest, tax, depreciation, and amortization)." 
Expedia is expected to renew its focus on growing the short-term rental market through Vrbo, the new branding for HomeAway.
Vrbo dominates the whole property holiday rentals market in the US, but Airbnb and Booking.com command a bigger share of the $34 billion global alternative accommodation market, which includes home sharing and boutique hotel accom.
The interim Expedia leadership plans to address Expedia employees in its Seattle headquarters on December 19. The company has announced plans to repurchase 20 million shares, bringing its total repurchased stock to 29 million, in an attempt to bolster share price.