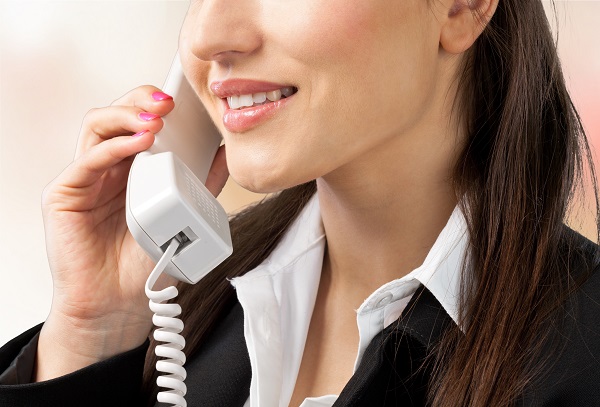 With so much information online at a hotel's website and elsewhere, the telephone is ringing a lot less than it used to even just a few years back.
Gone are the days when guests routinely called with questions about directions, taxi fares, check-in time, restaurant information and pet policies, as all of these details are available online.
Similarly, with so many guests booking online, and more using automated check-in every year, each phone call represents an increasingly rare opportunity to engage guests in personalised conversations about their question, concern or quandary.
With fewer inbound calls, it would seem logical that guest-services staff would automatically be doing a better job at servicing them.
However, based on what our Kennedy Training Network team finds when conducting telephone mystery shopping services, the reality is that too many hospitality leaders are forgetting to train their staff on the essentials of hospitality excellence.
Here are a few training tips to share with your team:
Phone calls are opportunities, not interruptions. Colleagues need to step into character and convey enthusiasm when answering, rather than sounding annoyed or disinterested.
Speak slowly and clearly, pausing between words so that they are distinguishable. Too often greetings are spoken so fast that callers cannot understand what is said.
Always offer your name when answering. Not only does this build rapport but it also exudes confidence and increases credibility.
Use proper hold techniques. Ask permission, which usually happens, but then wait for a response! Offer call-backs if long hold times are anticipated. Thank callers for holding.
Tag-team on transfers. Rather than blindly transferring calls to other colleagues, tell the receiving colleague "the story" as known so far, then tell the caller who you are transferring to and why.
When callers specifically ask for leaders by name during normal business hours, especially GMs, sales staff, department heads, indicate they are "away from their desk" rather than saying "She's gone for the day" or "He's not in yet."
Conclude conversations correctly by:

Truly offering additional assistance and not just mentioning it's available. Example: "Is –there anything else I can assist you with today Mr. Kennedy?" vs. "Call us back if you need anything else."
Expressing enthusiasm for hosting the caller such as "We look forward to welcoming you next week."
Restate your name along with the hotel/brand name.
To reinforce the training, it's important to measure the results.
On a rotating basis each week, designate a specific manager to place two phone calls for each of the three shifts, and provide them with a rating checklist covering these training essentials.
Then implement a recognition program for those who do well, while encouraging supervisors to coach those who fall short.
This article originally appeared in HotelNewsNow