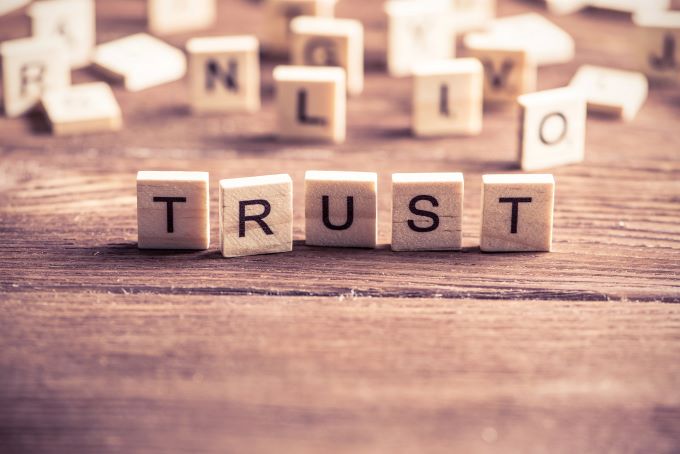 Online reputation is vital to the success or failure of almost every business.
It defines how others see your brand when they search for, or come across it, online. Which is why operators spend so much effort on proactively influencing what people see on the net.
Strategies to push damaging and harmful content down the Google search engine results pages and rank more desirable material above are regularly employed in the battle to maintain a healthy online presence.
Why? Because the top five listings in Google's search results receive about two-thirds of all clicks. If one of those top five says your accom is less than great, chances are you're losing business over it.
Reputation management is not just about search engine ranking and content, though. Reviews have become the go-to resource for evaluating a business online, a 2018 BrightLocal survey finding 85 percent of consumers trust online reviews as much as personal recommendations.
The same survey found around half of all consumers look for at least a four-start rating before deciding to use a business.
Online reputation management can be handled in-house using free web monitoring tools, or through specialised resources developed by digital marketing companies, but it does need to be a part of any online strategy for a successful accom provider.
First responder
Good online reputation management is about reacting well and in a timely way to what people say about your accom.
A proactive approach means guarding and guiding your public reputation through regular monitoring of social media activity.
A recent TripAdvisor-commissioned poll of 23,000 travellers globally found personalised responses from accommodation owners or senior management lead to better customer reviews and better repeat booking levels.
The Ipsos Mori study showed 84 percent of those polled believed personalised, polite and respectful engagement with aggrieved customers can lead to an otherwise negative review becoming more balanced and less damaging.
And more than half of potential new customers said they were more likely to select a hotel or restaurant if online reviews showed a strong engagement rate by management with other customers.
The study was conducted by TripAdvisor to highlight its new free management response tools, which allow accom owners to respond once to reviews, both good and bad, so giving them the last word on any comments made.
"These survey results clearly show the importance of managing online reviews," said Fabrizio Orlando, senior manager for industry relations.
"If an owner responds to a review, whether that review is positive or negative, it makes a real difference to a traveller's perception of a property and can have huge effects on increased room bookings and table reservations."
There are a number of professional management tools on the market which help operators respond speedily and appropriately to online comment, including mobile apps for on-the-go monitoring anywhere. The best allow properties to request guest reviews through customisable emails and constantly monitor reviews across multiple sites.
Those reviews are consolidated through a 'dashboard' which sorts them by keywords or sentiments, for example, so comments are readily actionable and can be shared easily to a property's social platforms. Management tools can also help properties compare their ratings with those of competitors.
There are also free tools out there besides TripAdvisor – Google Adwords for example – which can help with DIY online monitoring.
Lemons into lemonade
Bad reviews, however frustrating, unreasonable or plain unfair they seem, are a part of the accom game and need to be dealt with.
Digital solutions company STAAH says the best approach is to see them as a chance to turn lemons into lemonade.
"Whenever you receive a negative review, consider it an opportunity to assess the gap between your services and guests' expectations," the company posted in a recent blog.
"Also, use this opportunity to demonstrate that you care for your guests' opinions and you're willing to improve.
"Always remember that your answer to feedback won't be only visible to the person who wrote the review, but to all the travellers who might be in search for their next ideal hotel. Every negative feedback can be your chance to win more repeat as well as new bookings.
"This is because the review and your response will be visible to a large pool of your customer base and you can make sure to turn it into your advantage by being thoughtful."
TripAdvisor agrees, its 'top tips' for responding to reviews including:
Introduce yourself and write your response as though you're providing an introduction to your business; potential guests will also be reading.
When responding to a negative review, share the rest of the story and provide context on what was happening behind the scenes or what was unique about that specific situation.
Amplify the benefits of the positive reviews. This shows you're committed to using feedback to make ongoing improvements and that good experiences are no accident.
While criticism may sting, it can make you better if that negative feedback is used to fuel improvements. By not hiding from an issue but addressing it publicly and acting to change things, an operator is viewed as more transparent and therefore more trustworthy.
Dan Virgillito, a content strategist for Massive PR, says: "According to several business experts, trust is a perishable asset and it is hard to gain.
"Making people respect you and your work is more important than any other online reputation management commandment."
While also advocating a polite and diligent response to online reviews, Virgillito does point out that in extreme cases it's necessary to fight illegal behaviour or false information posted online. "Sometimes, if you don't sue them, they might do it again," he says on neilpatel.com.