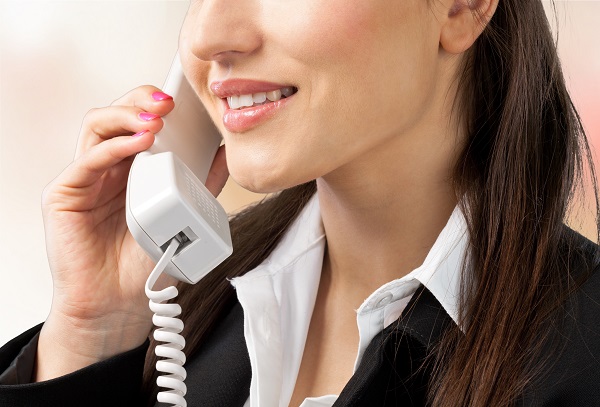 Industry
Person-to-person connections can help seal the deal
With all the technology and automation available in the request for proposal process, hotel salespeople must remember their hospitality skills and talk with prospective clients to stand out from the competition.
Sales offices, once a hub of social engagement, have grown silent. If you listen very closely, you might be able to hear sounds of fingers clicking desperately on a keyboard, but that's generally about it.
The clicking is almost out of desperation, as salespeople struggle to keep up with the flood of RFPs (requests for propsals) coming in as a result of the ease at which planners can inquire to multiple properties by a few clicks at their own keyboards while visiting third-party planning sites like CVENT or The Knot, or website RFPs.
Despite all this clicking, closing ratios are coming in at all-time lows, if they are being measured at all.
Based on what I see when conducting pre-training "sales process audits," during which I look at the actual documentation of sales follow-up activities, few salespeople follow-up on proposals at all. Most of those who do simply send another email or in-app message.
During my sales audits, I often ask salespeople why they don't place more outbound phone calls. By far the most common answer is: "If the planner wanted to talk, they would have called us first."
Sales leaders, as we enter a new decade, let's stop and think about this for a moment. We all know that brands tend to copy each other on design, amenities, tech and "process." We also know that with sophisticated revenue management systems, chances are that the rates we are quoting are going to be very closely aligned with others in our comp-set. Most hotels are using the same, or very similar, electronic proposal platforms. So, what is left to make one hotel stand out from the others? It's the people part, of course!
The personalities, charisma, charm and, most importantly, the professionalism of hotel salespeople still makes the difference in the "silent sales" era, but only when salespeople forge genuine relationships with their prospects. This simply cannot be done via email and in-app messaging alone.
As frequent readers of my sales training articles know, I am a huge advocate of using a "tech for touch" approach and incorporating tools such as video email, camera phone pics, screen sharing tools and embracing one's sales central relationship management to organise a tenacious follow-up cadence.
However, in this article, I'm going to keep it really simple and suggest we get back to the basics of using the one "touch" tool that everyone already has, which is the telephone. Here are some training tips.
Respond to all RFPs with a phone call. Now I'm fairly certain that if someone was to survey meeting planners and ask the question, "Do you want to always receive a phone call?" most would respond "No." I'm also pretty sure that when you call, no planner is going to say, "Oh yippee! A phone call!"
In fact, they might even sound a bit annoyed at first. However, most will generally respect the effort when a salesperson opens the conversation with the correct introductory remarks.
Here are some suggestions on how to handle that conversation:
Introduce yourself and your company, and the reason for calling, before making small talk.
Say this: "Good afternoon Ms. Suarez, this is Douglas Kennedy from the Brand X Hotel. I've received your RFP for the (specific meeting name), and I just had a few quick questions so that I can submit a more specific proposal."
Not this: "Hello, is this Ms. Suarez? How are you today? Is this a good time to talk?"
After establishing your credibility, ask a few well thought out specific questions. This of course requires you to read (and re-read) the RFP. Nothing is more annoying to a buyer when a salesperson leads only with "canned" probing questions like what they learn in some generic sales training class such as: "Describe to me what your perfect meeting looks like …" or "Walk me through your dream wedding …"
Ask good follow-up questions. To show you are listening actively, once planners respond, paraphrase and restate their key points and ask questions to dig deeper.
Here's another example:
"So it sounds like your attendees definitely tend to be interested in recreational activities. Do you know what level of (golfers, skiers) they tend to be?"
"Sounds like an off-site social event works well for the final night. Do you think they would prefer a (city center/urban) event or something non-traditional?"
If you are not able to reach the prospect, at least leave an upbeat, succinct voicemail to give them a "taste" of your personality, then later follow-up with an email or response within the app asking to set a time to talk.
Follow-up by phone again approximately 24 to 48 hours after the proposal is sent. A prompt follow-up has several advantages.
For one, you ensure that the prospect received and noticed your proposal. Like all business people, planners are likely to be reading emails on multiple devices, and with so many proposals being sent their way, you want to be sure that yours was actually received and noticed.
Prompt follow-up shows that you really want the prospect's business and that it is important to you. It also demonstrates your attention to detail.
Rather than saying "Let me know if you have any questions," instead say, "Let me know what a good time is for us to connect again and go over the details."
Here are some additional tips for selling via phone conversations and voicemails:
Never, ever throw guilt at your prospect. Do not say "Since I've not heard back from you on the several emails I sent this week, I am going to kill this lead…" (Don't laugh—a meeting planner told me they actually received this message.) Instead say "Just wanted to leave a short voicemail to follow-up on my previous correspondence."
Always express how much you want their business and extend your personal commitment to a successful meeting or event. Say this: "I would really love to host your meeting/event, and I'm committed to ensuring its success." Not this: "Let us know what else we can do on our end."
When leaving voicemails, stay focused. Avoid long pauses and crutch words. If you are not satisfied with your message, press the # sign at the end and chances are their system will give you the option to delete and re-record.