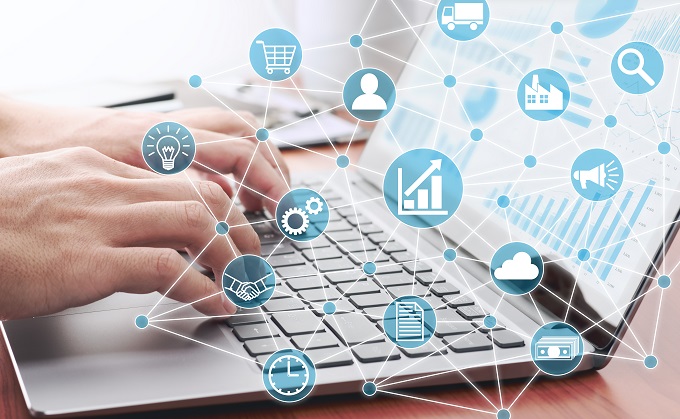 Industry voices
New Zealand
Opinion: Why you need a powerhouse PMS
A property management system should be the star per-former in any accom team.
At the heart of almost every aspect of day-to-day operation, it should power the seamless integration of everything from reservations to rate setting, billing to revenue management and housekeeping to maintenance.
A quality system coordinates operational function to deliver a smooth guest experience from enquiry to checkout and beyond. And its ability to synchronise systems to speed up tasks and collaborate useful data makes it indispensable to property managers – whether running an inner-city hotel or an outback hostel.
Which means if you're frustrated by a clunky PMS that fails to protect you from double ups and bookings errors, or you find yourself clicking through multiple screens to complete everyday tasks, you're looking at an incompetent and archaic member of the team.
Peter Ferris, head of global sales and marketing for RMS Cloud, says: "Switching property management systems is one of the hardest decisions property managers face. But it is also an essential move for operators using outdated or inefficient systems that are impacting on staff efficiency, customer service, revenue generation and sales.
"In terms of motivation to switch, the biggest trends we're seeing is operators moving from server-based systems to cloud software, or those who are using other cloud systems who have failed to deliver on the promises made by their developers, lacking critical functionality.
Over the past six months we've signed up quite a few operators who made the mistake of buying on price alone and have regretted it.
"They've realised it's pointless saving a few dollars each month if the system can't do what they need it to, which is efficiently manage reservations, communicate with guests, analyse data, integrate easily with other third party systems and execute revenue-generating rate management strategies and marketing campaigns from within their PMS application."
Is your PMS more 'hard work' than 'hard worker'? Accom News is here to guide you through the process of recruiting the perfect candidate. 
What should your PMS deliver?
Flexibility: Property management software is increasingly dominated by cloud-based systems which can be accessed remotely on computer or mobile. One great advantage of this is the flexibility it provides for staff to log in from anywhere, whether on or off-site. Rather than requiring the team to check all communications through a front office desktop, mobile PMSs enable access on the move, so helping to improve operation response times and communication.
Integration: A PMS which does not integrate with your other hotel systems (point of sale, payment processing, customer relationship management software, in-room entertainment etc) is a dinosaur in this ever-more-connected world. Re-keying information and coordinating data from multiple systems manually is time wasting and error prone and can hamper efficient customer service.
Packages and loyalty programs: As the big OTAs and Google continue to dominate accom marketing online, it is vital for operators to try and own their customers. Packages, special offers, member benefits and exceptional service all help inspire loyalty in the era of hyper-personalisation. A PMS should allow for the easy collection and packaging of guest data to help inform marketing programs and tailored customer interactions. One that does not allow you to record guest profiles or doesn't integrate with customer relationship management software is not compatible with the modern approach to building guest loyalty.
Connectivity: Properties that do not provide the ability to book online are likely to be losing a significant chunk of business. A PMS must connect to online sales channels and booking systems (OTAs, global distributions systems, etc.) and automate availability and rate updates across several channels.
Accounting and compliance: A PMS should offer solid trust accounting through a user-friendly end of month process and offer support to ensure property managers fulfil compliance requirements.
Businesses with staff need to consider that the actions of their employees can affect their compliance. A PMS should allow staff activities and access to be controlled, restricted, and monitored wherever trust account transactions are concerned.
What are your business considerations?
Ease of use
Obviously, some managers and staff are more tech-savvy than others, so when choosing a PMS supplier, bear in mind the level of ongoing support you're likely to need – some suppliers, for example, offer face-to-face tutorials and seminars while others provide 24-hour customer support.
Voice recognition and activation are the future for accom and should be a consideration when talking to PMS suppliers about their system capability.
Scalability is another important point to consider. Some systems are naturally more flexible than others depending on their infrastructure. Scalability is important because if you are able to update the software for years to come rather than install an entirely new system, it could save you time and money. Cloud-based systems offering an open API (application programming interface), which allows easy interaction with numerous other systems, provide the best options for connectivity and scalability. Which brings us to…
Onsite or cloud hosting?
Cloud-based systems, with data managed and stored externally, offer great ease of use, flexibility and storage capability. They tend to attract a lower initial investment than non-cloud-based systems, but there are a couple of potential drawbacks. They require a good internet service, and while the national broadband network has improved reliability for most of Australia, its speed and consistency can vary according to location. Kiwis generally also tend to enjoy effective internet coverage, but extremes of topography can cause fluctuations in broadband connectivity.
The main drawback comes down to data security. Marriott was fined $178 million (NZ $187m) last July over a vast data breach which exposed the private information of some 500 million guests, while Choice Hotels revealed in August some 700,000 guest records had been compromised. In February, MGM Resorts revealed personal data belonging to guests, including Justin Bieber, had been hacked. Big hotel chains have moved to shore up their security in the wake of the Marriott breach, but hacking of online data remains a very real threat and hospitality is a prime target because it stores so much personal data.
With onsite hosting, internal operations are not reliant on an internet connection, although many of these systems can be integrated with online features. The drawbacks come down to the much greater maintenance responsibilities, less flexibility for staff use, fewer software integration opportunities and a higher purchase cost, while hidden interface costs can also add up. Combined systems that act as hybrid solutions are also a possibility and available at different price points.
Data migration
Guest data is gold, which is why it is so important to make sure that whenever you change PMS, you're able to shift all your valuable current data over to the new system.
Peter Ferris says: "We try to make switching systems as easy as possible. At RMS, for example, we have an entire data imports team dedicated to ensuring all key data is seamlessly transferred.
"Quality providers will provide a comprehensive training program that means staff can hit the ground running when installation is complete.
"They should also look to remove the barriers for third party integrations and offer their API at no cost to third party vendors to interface with them, applications such as CRM, revenue management and so on."
Funding options
Property management systems can be split into three main types: there is the pay-per-room model, tiered model and a one-time licence option. They each have their pros and cons and different price points.
Pay-per-room is a popular choice for accommodation providers looking to install new software. It generally involves a one-off installation fee and after that, the cost is monthly and usually generated based on the number of rooms in the property and/or the number of users who access the system. While this sounds reasonable, it can quickly add up if you have lots of rooms. However, discounts are usually available for very large properties.
The tiered model targets a range of rooms rather than a specific number. Again subscription-based, this is a middle-ground option bridging the gap between pay-per-room and a one-time licence fee. The various tiers encompass a range of different functions and features – like bonus storage and other data capabilities – and the higher the tier and more complex the functionality, the higher the price. A monthly subscription for this model also attracts a one-time installation and training fee. Prices within the tier model vary widely due to the differing numbers of rooms and functions required to meet specific property.
One-time licences have no long-term commitment or subscription cost. Providers simply pay a one-off fee to install and use the software. However, the initial fee will be much higher, depending on the company and type of offering. The benefit of this model is obviously that it's a one-time payment, so depending on how long you plan to keep the system, this could work out cheapest in the long run. However, there might be restrictions or extra fees in the fine print.
Which model works best for you is all about your individual wants and needs. As Peter Ferris says: "Most PMSs are working on the 'software as a service' model with a monthly licence fee linked to the number of users, but inclusions and functionality vary and that's what operators need to focus on making sure they find the right system that services all the moving parts of their hospitality business."