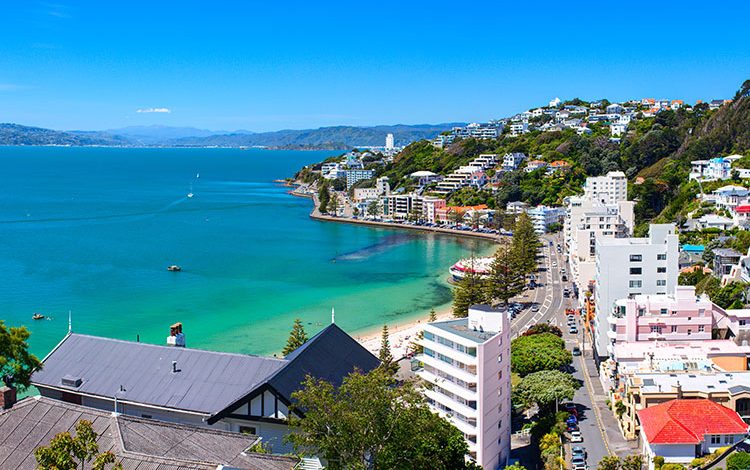 New Zealand
Encouraging tourism industry forecast for New Zealand
Prepare your NZ Accom offering because Kiwis need a break and intend to travel and spend dollars...
It's great news for Accom providers and operators coming from the latest industry data which indicates almost three-quarters of Kiwis intend to take a NZ holiday within the next 12 months and spend more doing it.
In April, Tourism New Zealand (TNZ) was asked by the government to help kickstart domestic tourism to help the sector recover and its "Do Something New, New Zealand" campaign has driven demand to our tourism sector right across New Zealand. 
The recent research by TNZ looked at Kiwi sentiment and perceptions towards travelling in New Zealand and reveals that 71 percent of us are looking to take a holiday in New Zealand within the next 12 months, up from 64 percent in the last research released in May.
Tourism New Zealand Chief Executive Stephen England-Hall said: "We're working hard to support New Zealand's recovery; it's promising to see that nearly three-quarters of New Zealanders are actively considering their next holiday."
The research conducted by Kantar reveals that the top driver for Kiwis is to rest and relax.  
Stephen states: "It's been a stressful year for many so it's no surprise that the top driver for those considering a holiday is rest and relaxation. However, this is great insight for industry to use to market their offering." 
Perceptions of a New Zealand holiday are also on the rise, with those who rate it as excellent or good increased to 62 percent up 14 percent from the May survey.
According to the research New Zealanders are also turning to short getaways like weekend and short stays rather than opting for longer stays, with an increased proportion wanting to use public and school holidays as an opportunity to enjoy a quick getaway. 
The message from TNZ is: "Right now, Kiwis are the tourism economy and their support is helping keep communities thriving and businesses alive. When you travel outside your region you are participating in tourism, it's not just about visiting an attraction. Attending an event, buying a coffee from the local café or booking a hotel, it all contributes to New Zealand's visitor economy." 
Domestic travellers generally spend less than incoming tourists but data from TNZ released last week indicates further good news with a recovery where Kiwis travelling around New Zealand may spend up to 18 percent more over January than the year before.
Furthermore, a trans-Tasman borders could see Australian visitors grow the economy by $1 billion by September 2021, creating much needed employment for New Zealand. 
According to Tourism New Zealand Chief Executive Stephen England-Hall, the modelling shows that while there are currently uncertainties that will dictate whether recovery takes one year or three, "If we have visibility of these variables, we can take action to influence them to have positive outcomes for the country's economic recovery, like the work we are doing to encourage domestic tourism."  
The latest MBIE domestic spend data from across New Zealand shows that Kiwis are supporting New Zealand's economic recovery by exploring New Zealand and doing something new. 
England-Hall adds, "Although August domestic visitor spend remained flat compared with last year, given Aucklanders were unable to travel for a large part of the month it is actually is an incredibly encouraging result." 
"Domestic visitation in the July school holiday period grew across all regions, in some cases a whopping 20-50% compared to the previous year and the September school holidays will likely see a similar increase."  
Pre-Covid, domestic tourism accounted for 60 percent of tourism's $40.9 billion contribution to the New Zealand economy. New Zealanders previously spent $9 billion on overseas travel per year. 
England-Hall adds, "We're working hard to encourage domestic tourism and capturing this spend will be critical to the sector's recovery."  
"It's crucial that tourism also provides lasting benefits to our communities and enriches New Zealand. Every time someone heads into a new region, they don't just visit tourist attractions. They shop at local retailers, book hotel rooms, eat at restaurants supporting employment and community growth."