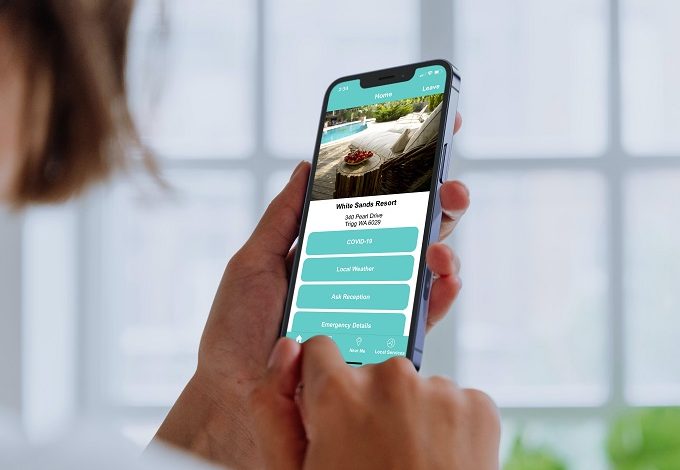 The Australian accommodation sector was already making major technological changes before COVID struck, but the pandemic has accelerated the uptake of many initiatives originally designed for sustainability and energy-efficiency.
Paperless check-in/check-out, bamboo key cards, electronic newspapers, bans on plastic straws and bottles, and a growing reliance on internal room controllers which allow staff to better manage guest room energy consumption, have all been ammunition in the war against waste.
Digital compendiums save forests because paper is no longer required, but in the COVID world they have become essential in an industry where touchless technology is becoming paramount.
 Michael Johnson, the CEO of Tourism Accommodation Australia, said while many hotel innovations such as digital compendiums were introduced for sustainability, their contactless nature had made them important as health initiatives, too.
"At Tourism Accommodation Australia we are looking at ways of coming out of COVID still making those environmental improvements,'' he said.
"But things like digital compendiums not only promote sustainability but they reduce the items in a hotel room that are frequently touched.
'They are able to contain all the information a hotel offers in a printed compendium and much more and so many hotels are using them now.'
Two of the newest hotels in Adelaide, the Crown Plaza and the EOS both offer digital compendiums or digital concierge services, reflecting demand by guests who have come to expect hotel technology to match a changing world constantly reshaped by their smart phones.
Guest compendiums were once almost always printed and placed in a bound volume inside hotel rooms, outlining menus, guest facilities and local attractions.
But they were expensive and decidedly eco-unfriendly, requiring significant time to update details in every room, and requiring replacement every time they became untidy and dog-eared. They involved a significant investment in both materials and labour.
Compendiums then became prevalent on in-room TVs, in a paper-saving drive, and now they are becoming more common as web-based information.
Guests using a digital compendium through their own smart phones or tablets, automatically see the latest hotel information and images, which can be updated effortlessly as the need arises.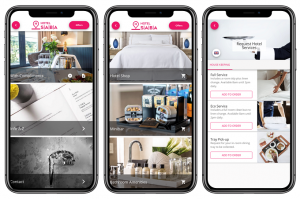 Digital compendiums can also be provided at low cost in multiple languages, replacing what was once a costly and time-consuming print job.
Thanks to translation apps and websites, guests can also use digital compendiums to send messages to reception staff in their own language, which can then be replied to in that language.
Digital compendiums also make it far easier for guests to order room service, find information, order fresh towels, check gym opening hours or utilise services such as baby-sitting arrangements.
Along with sending the latest information to all guests automatically, updating digital compendiums requires little time or budget. Through the web, guest information also becomes accessible anywhere, anytime, not just when guests are in their rooms, which can be vital if guests are sightseeing or looking for other attractions.
Digital compendiums also allow guests to dial numbers listed with one touch on their own device, rather than having to key in phone numbers manually as they once did with paper compendiums.
Another key advantage is that everything seamlessly links to a property's current website, and guests can stay up to date instantly with the latest specials and things to do within the area.
Posting enticing images on a compendium costs little but it can also transform a hotel's food and beverage revenue, allowing a wider and ever-changing range of offerings and increased revenue from room service and restaurant patronage.
Offering an industry point of view, Neil Houlston, Founder of Hinfo spoke to us about digital compendium technology and how accom managers can generate revenue beyond their room rate.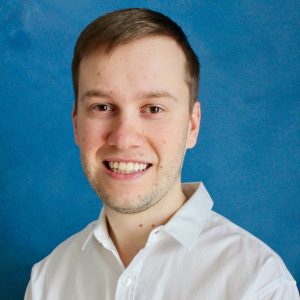 Neil said: "Managers can promote their in-house restaurants, mini bar and room service by highlighting dining hours, menus and specials on the app, which is simple to instantly update. Managers can even offset the costs of their app-based digital solutions by on-selling listings to local businesses."
Neil explained that guests can use their mobile devices to access the app and therefore the information and services for both the property and local area. This is a fully contactless solution which is essential in a post pandemic world.
He said: "On average, 97 percent of guests accessing compendium details at member properties do so via the mobile app using their own smartphones. These app-based solutions easily provide guests with a consistent experience in all of their properties, while also reflecting individual branding."
On other less obvious benefits of compendium app solutions he revealed: "They can offer direct services between a guest and management. This may include direct messaging and the ability to provide anonymous feedback."
For managers deciding what digital compendium to choose, Neil shared five tips:
"First, remember that modern guests are much more environmentally conscious, and a compendium app solution that allows them to use their own devices is more energy efficient and sustainable.
"Second, note that an app-based solution accessible on guest devices will also significantly reduce a manager's maintenance responsibilities.
"Third, access beyond guest rooms via a mobile app, allows guests to have access to property and local area information wherever they go.
"Fourth, make sure privacy policies and practices are in place. App solutions can provide useful statistics on guest usage but should not identify or track an individual guest.
"Finally, investigate the cost of each digital solution, both short and long term."
The future? He added: "App-based solutions open up a range of possibilities for new technical features and services that guests can benefit from wherever they are. Features such as voice-assistants and even augmented reality!"
Byron Webster, Co-Founder & Executive Director of SABA Hospitality shared industry expertise with us, explaining why compendiums are useful marketing platforms for generating revenue.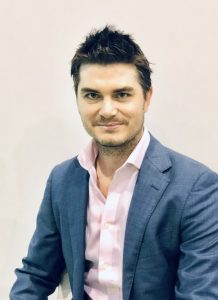 Byron said: "As opposed to traditional paper-based compendiums, digital content can be provided via text, video, links and imagery. Connecting with guests on a deeper level and drawing them into the experience of eating at a restaurant, relaxing at a spa, or participating in cultural activities, helps drive the emotional connection required to elicit purchasing behaviour. It really does provide a more dynamic and engaging experience.
They also create "a seamless transition from the provision of information to the purchasing of products and services, and with the ability to access content 24/7 via their own mobile devices, digitising a property's information, offers, booking and ordering processes gives operators the ability to engage and sell to their guests from anywhere, at any time, without friction."
How do apps enable guests to use their own devices to access compendium services?
"Progressive web applications provide an app-like experience, but don't require any downloads to access the content, therefore increasing the uptake while still providing an engaging and dynamic experience," said Byron. His tips for managers began with the expert suggestion to "ensure the solution can be self-managed and updated by the operator wherever and whenever.
Next, he advised: "Select a solution that can be customised to look and feel like an extension of your brand. Nothing says 'impersonal' like external advertising or just the wrong colours on your products. Then, ensure your digital solution has capabilities that extend beyond a simple digital compendium. Selecting a solution that also supports digital ordering, chat and feedback capabilities allows you to maintain one central solution for the guest's entire journey.
"If there is one thing operators do not need more of, it's more systems on top of systems.
Finally, he told us: "Implement a solution that has been built as a Progressive Web Application (or web-based platform). Uptake will be higher when compared to a native application, and there is greater flexibility.
Moving into the post-COVID era: "Some technologies will prove a fad, but digital compendiums, digital F&B ordering and chat platforms that significantly reduce cost and drive revenue will see continued growth now guests accept minimal contact but still expect a level of service in line with their pre-pandemic experiences."
Further reading: