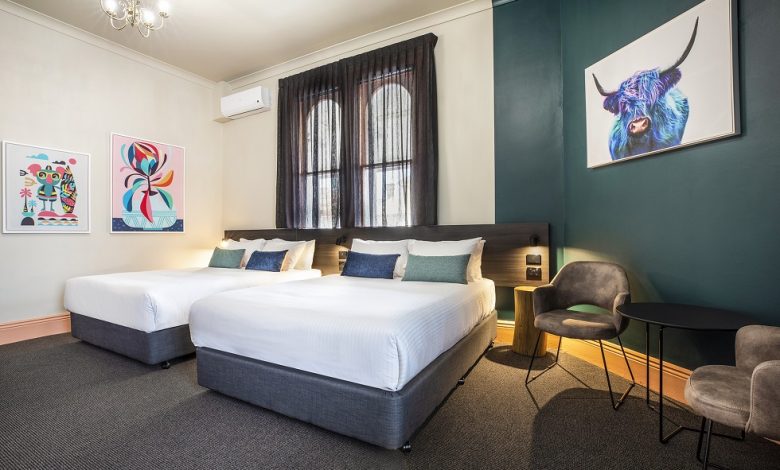 Developments
News In Brief
Exciting new South Australian accommodation: Nightcap Hotels
First look: Ramsgate Hotel by Nightcap Social in cosmopolitan seaside paradise, Henley Beach, Adelaide
Whether you're a local or visitor heading to Adelaide for business or pleasure, there's now a new fresh, contemporary, and fantastic opportunity to combine your visit with a healthy dose of 'vitamin sea' at the Ramsgate Hotel by Nightcap Social at Henley Beach.
Nightcap Hotels has just launched its Nightcap Social brand in South Australia with the opening of this 17-room accommodation, the Ramsgate Hotel in beautiful Henley Beach. The hotel is located near a vibrant dining and shopping precinct, stunning white sand beach, recreation areas, and a jetty. Until now the only element the area lacked was hotel accommodation.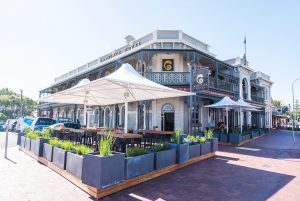 Now the historic Ramsgate building has been thoughtfully renovated and the Nightcap Hotel offers everything guests to this locale need, with this affordable and fantastically designed contemporary accommodation.
Brett Salter, Nightcap Hotels National Accommodation Manager told us: "Nightcap Hotel's expansion over the past three years has been nothing short of remarkable and we're thrilled to launch our newest brand, Nightcap Social at the iconic Ramsgate Hotel." 
"Properties in this Nightcap Hotels category complement their relaxed and leisure-based surrounds however the rooms and facilities will, like all our hotels, maintain and deliver our high standards, exceptional value, and brand promise to our guests," he said.
"Our guest feedback since launching Nightcap Hotels in 2018 has been overwhelmingly positive, and we put this down to our all-inclusive model ensuring guests can enjoy dinner and a complimentary nightcap at the bar, followed by a great night's sleep within our custom-designed rooms offering everything you need and nothing you don't.
"I invite everyone to enjoy Henley Beach and its magnificent surrounds with the now added bonus of being able to stay overnight."
The significant renovations and décor at the Ramsgate feature a subtle nod to the history of the hotel which was built in 1897 in front of the jetty used for loading sheep. The wide wrought iron balustraded balcony running along the front and side of the hotel has been fully restored and will definitely be the place to relax, soak in rays and watch the sunset of an evening.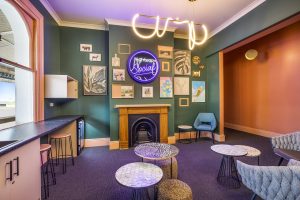 All the guest rooms feature the luxury of Australian-made King Koil beds, free bottled water and thoughtful split bins in which to separate your recyclables. Contemporary features include free, fast and unlimited wifi, plus, what is often the bane of many a traveller, plenty of power-points and USB ports whilst smart flat-screen TVs enable you to hook up to your Netflix or other streaming accounts.
In keeping with the heritage and tradition of The Ramsgate and other historic Australian hotels, rooms feature either en-suite or shared bathroom facilities with all new fully fitted out fabulous rain showers.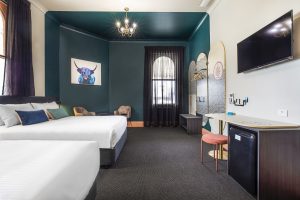 Once checked in through a seamless smartphone invitation, pop down to the bar for a complimentary drink. 
Nightcap Social at the Ramsgate Hotel is perfect for those looking for a beach break getaway and its affordability may even be more economical than a return taxi or Uber if you're heading to Henley for a night out.
Additionally, its proximity to the Queen Elizabeth and Royal Adelaide Hospitals makes it an ideal destination for those, particularly from regional South Australia looking to visit friends or family. 
Nightcap Social already has locations earmarked to open in multiple states including the Gold Coast, Western Sydney, Melbourne and Busselton.
Read more: