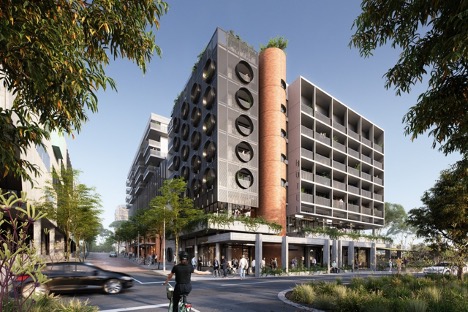 Developments
News
Drawing back the curtain on new Perth property
Nesuto Curtin Perth Hotel will cater to any type of traveller, business or leisure, geared towards the meeting/conference sector
Set within Curtin University's grounds,  Perth's newest accommodation, meetings and convention venue,  the Nesuto Group's 60-room Nesuto Curtin Perth Hotel, will officially open its doors in December.
Situated 10km from Perth CBD,  the new hotel's location makes it an ideal base for groups travelling for meetings, conferences, events and shows at the nearby Curtin Stadium, Technology Park, Perth Hockey Stadium and the Optus Stadium.
Features include 60 spacious superior rooms and suites, a breakfast lounge, 24-hour reception and complimentary Wi-Fi with each guest room and suites featuring a private outdoor balcony with views of the Curtin University's lush grounds.
While the property is positioned to cater to any type of traveller, be that business or leisure, the Nesuto Curtin is perfectly geared towards the meeting/conference sector with a dedicated, naturally-lit  function floor offering four flexible function areas – Bentley 1, Bentley 2, Bentley Grand and the Rooftop Deck.
A key feature of the hotel is the Rooftop Deck accommodating up to 50 people with both indoor and outdoor areas and ideal for social events such as cocktail parties. It can also be used as a breakout room in addition to the Level 2 Function Floor.
Ideal for meetings and small conferences, The Bentley Grand can accommodate up to 100 guests in various seating styles but can also readily be divided into two separate rooms.
Bentley 1 can accommodate up to 40 guests in a theatre style arrangement while Bentley 2, offering capacity for up to 75 guests, is ideal for smaller events in various set-up styles, ideal for corporate meetings, parties and workshops to conferences and speaking events.