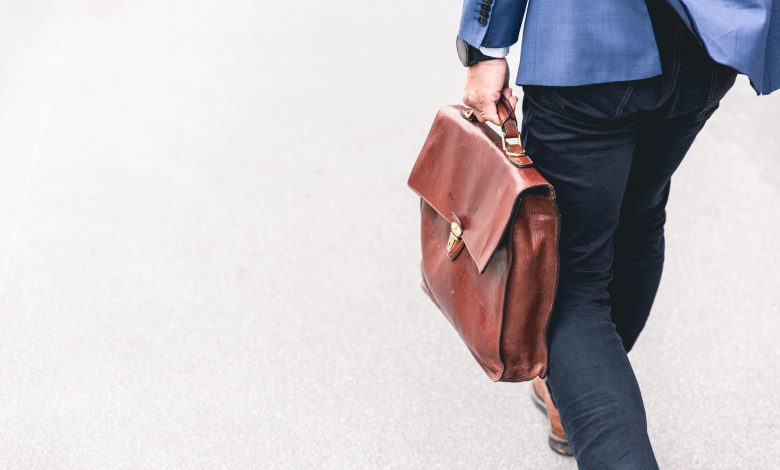 Industry voices
News
News In Brief
Exclusive: Can corporate travel recover?
JLL's Ross Beardsell and Vibhor Kalra examine how hotels can win back corporate travel
Has travel returned to pre-COVID levels in the Australian corporate travel sector? The answer is an emphatic "no", even if some progress has been made in recent months.
According to data from the Property Council of Australia (PCA), by the end of April 2022, Adelaide's office occupancy rate had returned to 59 percent, but Sydney (42 percent), Canberra (39 percent) and Melbourne (36 percent) remained stubbornly low.
While some companies and government organisations have continued limited return to work orders, the prevalence of COVID and potentially the winter flu are likely to depress central CBDs for some time, and this will have a significant knock-on effect to levels of corporate business and conference travel.
On a more positive note, large industry events and conventions have begun to resume and delegate numbers have been strong, but for hoteliers that have traditionally relied on corporate travel for their mid-week business, the landscape is likely to require a considerable recalibration of strategy.
Can business hotels evolve into lifestyle hotels?
The biggest change to the Australian city hotel landscape over the past five years has been the dramatic rise of 'lifestyle' hotels. Many hotels have been developed with this profile in mind, with large hotel groups like Accor (MGallery, Mondrian, Mövenpick, and 25 Hours), Marriott (Aloft, Moxy and AC), IHG (Kimpton and voco); and Hilton (Canopy, Tempo and Motto) launching sub-brands to target the changing priorities of travellers.
Even Best Western has got into the act with Aiden, with its first Australian property, Aiden Darling Harbour, performing strongly by living up to the brand's philosophy of being a "laid-back boutique hotel that blends cool, casual charm with an eclectic neighbourly feel."
The evolution of lifestyle hotels might be viewed from two angles: firstly, as a response to the new generation of younger, tech-savvy millennials, or secondly, as a counter-offensive by legacy hotel groups to become more relevant by putting new labels on old buildings.
The taglines for most of these lifestyle brands are similar, suggesting they are "hotels designed for the modern traveller", and with corporate travel demographics changing dramatically since the pandemic, it will be critical for hotels to deliver on these service elements.
Where does that leave the traditional corporate-style hotels?
Leopards can change their spots. Sofitel Melbourne General Manager, Clive Scott recognised that while the city centre was slow to return to the new normal, they had to transform into a more leisure-oriented hotel and changed the uniforms of front-line workers to a more resort style to reflect the changing demographics of their audience.
Hilton Sydney used a massive refurbishment program to create new room layouts to attract the leisure market, while also investing heavily in art and technology, which were used in combination to develop a self-guided online tour of 20 outstanding paintings and sculptures located throughout the hotel.
It is a clever way of attracting new guests but also encouraging inhouse guests to tour the hotel and spend their dollars in places like Glass Brasserie and the historic Marble Bar while they appreciate the art.
'Bleisure' travel is an emerging travel segment
Mixing business with pleasure has never been more prevalent for business travellers, particularly from Small to Medium Enterprises (SMEs).
While some large corporations may be reining in business travel, those companies that rely on personal contacts have returned to the travel scene with a vengeance.
They are out in force attending exhibitions, meeting with suppliers and customers, and taking the opportunity for a spot of leisure to reconnect with work colleagues.
Research suggests that bleisure trips are attractive across millennial, baby boomer and Gen X cohorts, and particularly from industries such as technology, healthcare, public administration, and manufacturing.
A survey by Great Hotels of the World suggested that 44 percent of respondents took their bleisure trips solo, highlighting that hotels need to cater increasingly for solo travellers who may be extending their business trip.
What matters most for modern corporate travellers?
The proliferation of new lifestyle hotel brands, and issues surrounding staffing during and after COVID, has meant that most hotels have struggled to establish a distinct personality.
Whereas brands such as CitizenM and the Hoxton group in the UK were able to create distinct identities in the last decade, building their co-working, free-flowing image, the massive expansion of the concept has made it increasingly difficult for new lifestyle brands to differentiate themselves and what they offer.
However, the most common, and requisite, characteristics of the new era of city centre lifestyle hotels require:
Design – if not exterior, certainly interior – that reflects the local community and culture of the area; this can be through art, menu, services and local affiliations (think curated walking tours)
Layout and facilities that cater for working from the hotel; lobbies and lounges need to become co-working spaces with menus, wi-Fi and service to match
Serious adoption of environmental commitments, not tokenism
High-tech throughout
'Useful' technology
The argument that COVID would lead to the world going digital-only and that people and paper would become redundant was grossly exaggerated. Qantas, for instance, have re-introduced their printed magazine to flights because the printed product is perfect for a "captured" audience 35,000ft in the air.
Hotels need to concentrate their digital strategy on what matters most to corporate travellers – particularly, unnecessary time wastage and seamless connectivity.
The emphasis has to be on fast check-in, and while much has been heralded in this area, not a vast amount has been delivered.
The concept of receiving a code to by-pass reception and open your door is an old-one, best delivered by Accor's Formule 1 over three decades ago, well before sophisticated online systems were common.
But corporate travellers invariably still have to queue for check-in and confirm all the details and provide credit card guarantees, when that data should already be captured.
Elimination of these guest roadblocks needs to be the first priority, just as being able to access fast reliable internet and a seamless check in experience
Putting menus onto an iPad might seem trendy but is generally not a sound investment. People have the time and inclination in restaurants to review paper menus, just as the most obvious in-room information needs to be instantly available, rather than only accessible via the television or a device.
Loyalty matters
Never before have well-designed loyalty programs had more potential to gain and retain customers. With corporate travel volume likely to be restrained for at least the rest of 2022, having a loyalty program that delivers the rewards that travellers and companies most want a call to action to secure a customer for life.
Generosity and focus will matter. With travel restricted over the past two years, every trip can become a memorable moment, and a hotel that can amplify that experience is likely to win considerable loyalty for the future, despite the competitiveness of the market.
It will also allow hotels to engineer more direct bookings, which can significantly impact the bottom line.
Sustainability is serious business
Hotels have previously made lots of noise about herb gardens and beehives on roofs, and 're-use your towel' programs, but travellers are wanting far greater commitments these days.
Many companies will demand to have documented sustainability charters and actions from a hotel before they deliver corporate travel or conferences to the property.
Progressive owners like Dr Jerry Schwartz have invested heavily in renewables to power their properties, while Pro-invest has partnered with the Clean Energy Finance Corporation to deliver substantial energy and waste savings in the design of their hotels.
Does this impact the stay of a corporate traveller? Maybe some individual travellers will not appreciate all the little plastic bottles disappearing from their rooms, but for hotels like Aiden Sydney, their guests have given them 100 percent endorsement for having water (including sparkling) fountains on every floor and high-quality soap and shampoo dispensers in their bathrooms.
Every crisis provides opportunities, and for city hotels – as a wave of new developments open – lessons from the past two years are going to need to be learned quickly if they are going to withstand the intense competition for the future corporate travel market.
Ross Beardsell is JLL's Executive Vice President, Advisory & Asset Management Hotels & Hospitality
Vibhor Kalra is JLL's Vice President, Asset Management