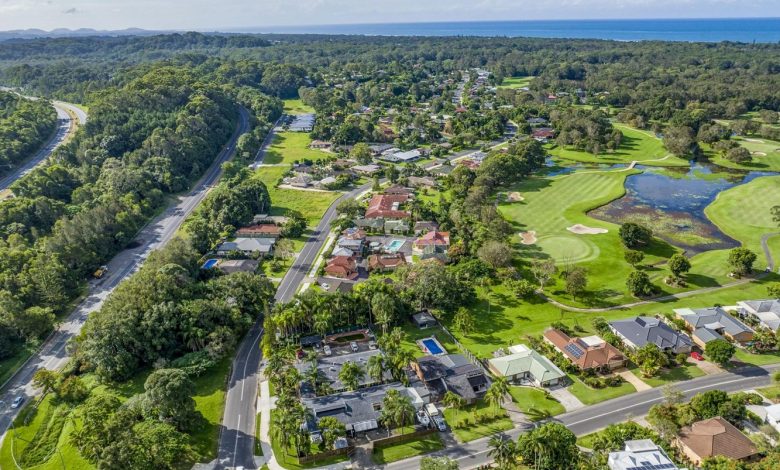 The beautiful Ocean Shores is a coastal town with enormous potential close to the slice of paradise that is Byron Bay. 
The town of 5000 people was established in 1969 with financial backing from the American singer and film star Pat Boone and was named after Boone's property on the Pacific Coast in the state of Washington.
It is in the Brunswick Valley and is also near the towns of Mullumbimby and Brunswick Heads. 
The traditional owners of the land are the Aboriginal Midjumbil/Durumbil clans. Their middens – remnants of meals made from crustaceans that lived in shells – are dotted along Marshals Creek. 
Ocean Shores offers glorious sea views and has been a boon for investors.
Joseph Wing from Savills Hotels has been marketing the Ocean Shores Motel, a 12-room property on 2385 square metres with direct access to the Ocean Shores Country Club.
Mr Wing said that "like Brunswick Heads, Ocean Shores is one of the new emerging beachside locations of northern NSW that are really powering ahead."
"The town is just a stone's throw away from Byron Bay and a lot of residents there have actually moved from Byron because the market has been so strong," he said.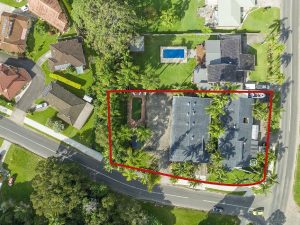 "Over the last 18 months the market in Ocean Shores has proved it's a very much sought-after location for large blocks and three- and four-bedroom residences.
"In the accommodation sector, there are four or five assets in Brunswick Heads that all trade extremely well and there is a flow-on over to Ocean Shores."
The Ocean Shores Motel was built in the mid-1980s and is located just 15 minutes from Byron Bay with proximity to the Pacific Motorway, and just five minutes from the beaches, restaurants, and entertainment options at Brunswick Heads.
It is an ideal overnight stopover for travellers, and a relaxing base for longer stays away from the hustle and bustle of the larger centres.
It has a large manager's residence with a full kitchen.
Mr Wing said that Ocean Shores had experienced a median home price increase of 46.14 per cent in 2021 and the median house price was now $1.3m.
"The Ocean Shores Motel is a great lifestyle investment, only minutes from beaches and the Brunswick Heads River," he said.
"There are concept plans delivered from MOOI Architects for future expansion based upon boutique motel offerings in northern New South Wales."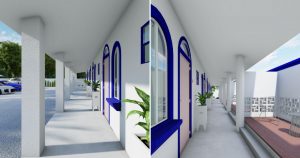 The stretch of beach along New Brighton, South Golden Beach and Ocean Shores North is wonderful and without the crowds of more famous areas.
The Ocean Shores Country Club is at the heart of Ocean Shores, perched high on a hill with stunning views of both the ocean and the greens.
The club offers an 18-hole golf course, bowls, SeaSalt Restaurant, swimming pool, function room, bar facilities, Friday and Sunday raffles, live entertainment, a courtesy bus, and free wifi.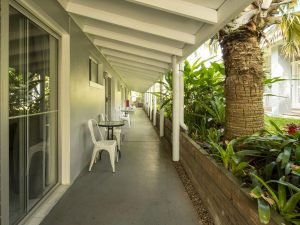 SeaSalt restaurant is open every day for lunch and dinner and for breakfast on weekends. The restaurant has a stunning ocean view from the Front deck or magnificent views of the Koonyum Ranges from the restaurant and Koonyum Deck.
The town has all modern conveniences, and the Ocean Village Shopping Centre hosts a large Coles supermarket, plus independent retail stores. Nearby there is a tavern, banking facilities, a bakery and a butcher, a doctor and dental surgery and a physiotherapist.
Find the business listing details HERE
Find more accommodation for sale HERE
Find the latest industry news HERE