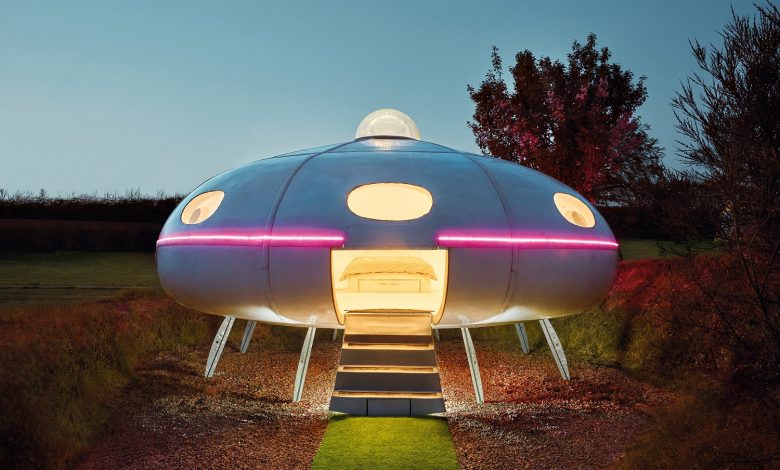 Marketing
News
News In Brief
OMG! Massive reward for craziest Accom idea
Share of $10M Airbnb fund up for grabs for whackiest listing ideas
Giving up to 100 people an opportunity to turn a crazy accommodation idea into an ultimately bookable listing and win USD100,000 in the process, Airbnb is on the hunt for the world's craziest spaces and will help foot the bill to build them.
And it's simple to participate – anyone with an out-of-this-world idea can submit an application at airbnb.com/omgfund.
The company is seeking ideas existing and aspiring designers, architects, DIYers and makers from around the globe and has allocated US$10 million to fund the campaign, and ultimately turn the ideas into bookable prospects.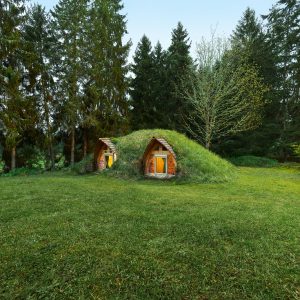 Running until July 23, 2022, The OMG! Fund is a passion project from Airbnb and co-founder and CEO Brian Chesky inspired by his background as a designer and entrepreneur to financially assist in creating the most unique spaces around the world.
Standout design is integral to Airbnb, harking back to the start of the Airbnb story began, when the company's founders hosted their apartment to make ends meet during a design conference. 
The fund is shaped in part by the growing trend of flexible living that has emerged in the past two years.
As part of this shift, the company says, Airbnb guests are craving more unexpected spaces that become the destinations themselves, and Airbnb Categories, which launched last month, provide a new way to search for these spaces.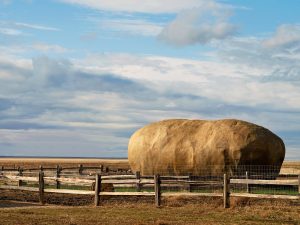 More than 30,000 unique listings across the world were added to Airbnb in 2021 and the OMG! Category, which has one of the highest rates of engagement among guests browsing Airbnb, showcases the craziest amongst them, making it easy for guests to discover these listings in places they wouldn't have otherwise looked. 
Airbnb Country Manager Australia & New Zealand, Susan Wheeldon said now more than ever, Australians are looking to maximise their travel and stay in unique spaces to create a full experience with their holiday.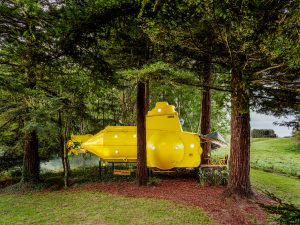 "With the recent launch of Airbnb's Categories and the popular OMG! Category, it has never been easier to find fun exciting listings," she said.
From tiny homes with breathtaking landscapes, to treehouses in the mountains and a picturesque van called 'Stevie', Australians are looking for the out of the ordinary to help take a break from everyday life. 
"It's also the perfect time to become a Host on Airbnb and it's easy with a simplified process in just 10 easy steps. You're in full control of your availability, prices, house rules, and how you interact with guests, and each and every reservation is covered for free by our Million Dollar Host Guarantee and Host protection Insurance.
"And now with the OMG! Fund, Airbnb can help Hosts stand out from the rest."
 Emily Stygall, the host of one of Australia's most wish-listed unique listings, Alkira Eco-Glamping Retreat, said it definitely helps having a unique Airbnb listing.
"There are so many options out there, so it really makes a difference to have something special. I'm meeting so many people from all over the world who are seeking a unique stay, more so than the location itself!" she said.
Applications will be reviewed by a judging panel of boundary-pushing design authorities, an architectural expert and an Airbnb OMG! Category Superhost.
The panel includes US businesswoman, interior designer, and fashion icon, Iris Apfel; Koichi Takada, the founder of Sydney-based Kpoichi Takada Architects, Airbnb superhost whose OMG! Listings include the Potato Hotel, Crystal Peak Lookout, Big Island Treehouse and the forthcoming Shipwreck House, and Airbnb Vice-President – Experiential Creative Product, and Disney alumni, Bruce Vaughn.
The 100 fund recipients will be selected by the panel over the next several months, with the intent of having their newly-constructed spaces complete next year.